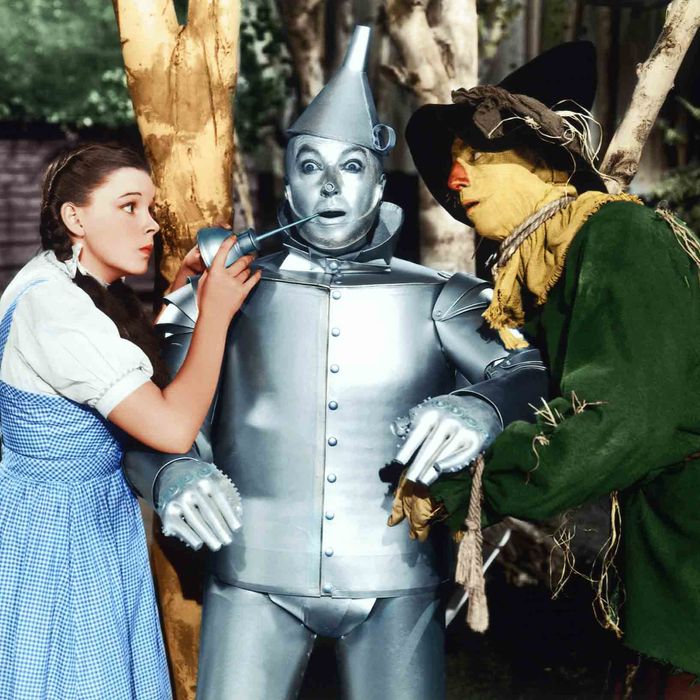 Buying lube can be, at best, embarrassing and, at worst, downright confusing, especially if the only type of lube you've purchased before is from the drugstore. But if you have resigned yourself to a life of using less-than-perfect lube (or you've avoided it entirely), you probably just need to try a different type to notice better results. But as Carol Queen, a staff sexologist at women-founded sex-toy retailer Good Vibrations, notes, "There is likely no lube that will be perfect for every user. As with food sensitivities, some lubricant ingredients just don't agree with everyone's body chemistry."
To help find the best lube for you and your sex life, without having to buy and test dozens of bottles and tubes and packets of the stuff, we talked with Queen and 17 more experts — including employees at adult retailers, sex educators, advocates, and therapists — about the kind they'd recommend. Below, the 22 best lubes to keep in your bedside drawer (or wherever else you might want to put them), according to the pros. We've organized them by ingredients — from silicone- and water-based lubes to edible varieties — leading each section with any lubes that received multiple recommendations. And if you're looking for more stuff to spice up the bedroom, be sure to check out our lists of the best vibrators, dildos, and butt plugs.
Best silicone-based lubes
Silicone-based lubes are excellent if you're looking for something long-lasting that you won't have to keep reapplying during sex. (But if you're looking for something to use with silicone toys or condoms, you should choose a non-silicone-based lube or else it'll break those things down.) According to Samantha Bard, a co-owner of Brooklyn's Shag, Überlube is "one the highest-quality silicone lubes out there," and it can be used by anyone looking for something with a good amount of slickness. Überlube, in fact, was the most-recommended lube in our reporting, suggested by five of our experts. Emily Morse, a doctor of human sexuality and the host of Sex With Emily on SiriusXM, explains that Überlube has only two ingredients: "It is basically pure silicone with a trace of vitamin E," she says. (This simple ingredient list — along with the fact that it's gluten, glycerin, and paraben free — makes it one of the best natural lubes too.) The vitamin E provides additional smoothness; that, along with the cushiony feel of the silicone, makes this lube especially ideal for those engaging in "full-on anal penetration," says Dr. Evan Goldstein, the founder and CEO of Bespoke Surgical. Sofiya Alexandra — a comedian and co-host of the sex, dating, and gender podcast Private Parts Unknown — agrees, adding that Überlube is "perfectly slippery and smooth and great for all kinds of play, vaginal or anal. It feels incredible." A smaller, but no less important, detail that both Bard and Morse call out is the lube's stylish glass bottle, which looks nice enough to leave on your nightstand.
Carolanne Marcantonio, a Brooklyn-based sex therapist and licensed master social worker, recommends Gun Oil. The bullet-shaped packaging is, admittedly, a little aggressive, but she says this lube is great for any human looking for a super-long-lasting variety. Like Überlube, Gun Oil is silicone based with vitamin E, but it also has aloe, and, according to Marcantonio, this mixture "helps to minimize any unwanted friction and helps to restore tender tissue because of the vitamin E." That means it's especially nice for anal play. Plus, she adds, "It really stays slick for a while."
"My favorite lube, the one that lives full time in my automatic lube warmer and dispenser, is Sliquid Silver," says sex educator Ashley Manta, the founder of CannaSexual. "Silicone lube is incredibly slippery, and this one lasts significantly longer than water-based lubes and most other silicone lubes I've tried, making it ideal for sex acts like hand jobs, vulva massage, and anal play." This and other silicone-based lubes are also a great option for shower play, Manta notes, "because silicone lube isn't water soluble — it must be washed off with soap."
Kit Richardson, a buyer for the Museum of Sex and its MoSex shop, agrees that silicone-based lube is the way to go for anal sex without toys involved "because it lasts the longest and provides the most cushion." Pjur's Back Door lube is specifically made with anal sex in mind, she explains, noting it is formulated with natural ingredients like jojoba and guava extract "that help with relaxation" and contains no numbing agents. The latter detail is important, says Richardson, because you want to be able to listen to your body if something becomes painful.
Best water-based lubes
In talking with our experts about water-based lubes, one thing that came up more than once is that they are typically a better choice if you're going to use lube with silicone toys or condoms (for the reasons we explained above). When we did a deep dive into the best natural lubes, Marcantonio told us about this water-based one that she describes as "good and thick" and fairly restorative (it also happens to be available at Urban Outfitters). "The first ingredient is organic aloe, and it's 95 percent organic," she explains. Ian Kerner, a sex and relationship specialist and the author of She Comes First, also likes Good Clean Love's products, calling the brand's founder, Wendy Strgar, "a passionate sex educator, author, and advocate." He says Strgar's commitment to never using petrochemicals in the products and to use plastic made of recyclable sugarcane for packaging makes the brand "an exemplar of corporate citizenry."
Sex shop Babeland makes its own in-house water-based lube that is also natural. Strategist contributor Mike Albo tipped us off to it, writing that, "unlike regular lube, BabeLube doesn't leave a tacky residue when it dries." BabeLube is also vegan, cruelty, paraben, and glycerin free and contains no added or artificial scents, sugars, or other sweeteners. The gel lube is formulated with moisturizing aloe and hibiscus as well as anti-inflammatory green tea. Albo adds that "it's on the watery side, which I prefer to that sticky, gooey style of lube."
Tyomi Morgan, an ACS-certified sexologist and in-house "sexpert" at adult retailer Sweet Vibes, told us about this water-based lube she loves that was created by an OB/GYN. Morgan says the water-based, gel-like formula is "highly moisturizing, long-lasting, and pairs well with silicone toys since it can be washed away easily with water." She describes the lube as "silky and never sticky," explaining that it "creates a slipperiness that facilitates long-lasting satisfaction."
Also from Pjur, this water-based lube is formulated specifically for women and comes recommended by Morse. She suggests using it "if you have any sensitivities," noting that the lube "lasts a good amount of time."