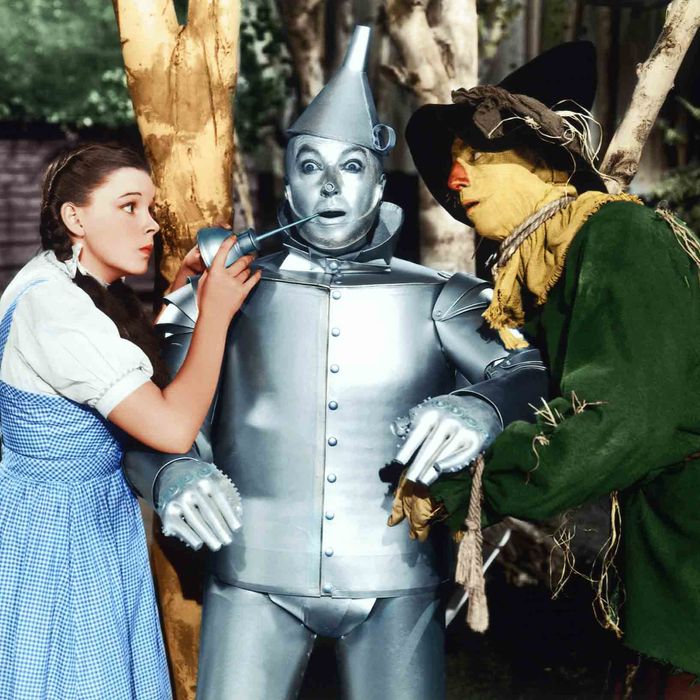 Buying lube can be, at best, embarrassing, and at worst, downright confusing, especially if the only type of lube you've purchased before is from the drugstore. And if you've resigned yourself to using less-than-perfect lube (or avoided it entirely), you probably just need to try a different type. "There is likely no lube that will be perfect for every user," explains Carol Queen, staff sexologist at Good Vibrations, a woman-founded sex-toy retailer based in California that's been in business for over three decades. "As with food sensitivities, some lubricant ingredients just don't agree with everyone's body chemistry."
To help find the best lube for you and your sex life without having to buy and test dozens of bottles and tubes and packets of the stuff, we talked with employees at adult retailers and sex educators, advocates, and therapists to find the best lubes to keep in your bedside drawer (or wherever else you might want to put them). And if you're looking for the best vibrators, dildos, condoms, or butt plugs, we tracked those down, too.
Best silicone-based lubes
Silicone-based lubes are excellent if you're looking for something long-lasting, and you won't have to keep reapplying lube during sex (though they should not be used with silicone toys, because they'll break them down). According to Samantha Bard, co-owner of Shag in Williamsburg, Brooklyn, Überlube is "one the highest-quality silicone lubes out there," and it can be used by anyone looking for something with a good amount of slickness — plus, it was the most-recommended lube in our reporting, suggested by five of our surveyed experts. Emily Morse, doctor of human sexuality and host of Sex With Emily on SiriusXM, is especially impressed that Überlube has only two ingredients: "It is basically pure silicone with a trace of vitamin E." The simple ingredient list — along with the fact that it's gluten-, glycerin- and paraben-free — helped make this one of our picks for the best natural lube. The vitamin E provides additional smoothness; that, along with the cushion-y feel of the silicone, makes this lube especially ideal for those engaging in "full-on anal penetration," according to Evan Goldstein, founder and CEO of Bespoke Surgical. Sofiya Alexandra — comedian and co-host of the sex, dating and gender podcast Private Parts Unknown with Courtney Kocak — agrees, adding that Überlube is "perfectly slippery and smooth, and great for all kinds of play, vaginal or anal. It feels incredible." Best of all, both Bard and Morse call out the stylish glass bottle, which looks nice enough to leave on your nightstand.
Carolanne Marcantonio, a Brooklyn-based sex therapist and licensed master social worker, recommends Gun Oil. The bullet-shaped packaging is, admittedly, a little aggressive, but this lube is great for any human looking for a super long-lasting lube. Like Überlube, Gun Oil is silicone-based with vitamin E, but it also has aloe, and according to Marcantonio, this mixture, "helps to minimize any unwanted friction [and] helps to restore tender tissue because of the vitamin E." That means it's especially nice for anal play. Plus, she adds, "it really stays slick for a while."
"My favorite lube, the one that lives full-time in my automatic lube warmer and dispenser, is Sliquid Silver," says Ashley Manta, sex educator and founder of CannaSexual. "Silicone lube is incredibly slippery, and [this one] lasts significantly longer than water-based lube (and most other silicone lubes I've tried), making it ideal for sex acts like hand jobs, vulva massage, and anal play." This lube is also a great option for shower play, Manta notes, "because silicone lube isn't water-soluble — it must be washed off with soap."
Best water-based lubes
"If you've never used lube, a water-based lube is a good choice," says Morse. She recommends Pjur, specifically their women's formula, "if you have any sensitivities. It still lasts a good amount of time, and it's great." It's also fragrance-free and has a neutral taste, and because it's water-based, it's both toy- and condom-safe, making it very versatile.
Another slightly-less-intimidating — and affordable — lube, is Jelly from Unbound, which comes recommended by writer and sex and relationship expert Shelby Sells. "It's 95 percent organic materials used to make it, and it's vegan," she says. The water-based formula and easy-to-squeeze packaging also make it super versatile. "I use it with my toys, and I use it with my partners when we're using condoms," explains Sells. "This one is an easy go-to." Bonus: The minimalist, millennial pink tube would blend in seamlessly with any beauty products you might keep on your nightstand. (They also sell it in easy to-go-sized packets, in case of a booty call.)
Courtney Kocak, a comedian and co-host of Private Parts Unknown, a podcast about sex, dating, and gender, calls Pure Romance's Just Like Me water-based lube her "secret weapon," because, as the name suggests, it doesn't feel sticky or traditionally lube-y. "It's perfectly pH-balanced, so it doesn't even feel like lube — more like you got really wet all by yourself."
A slightly thicker option comes from Good Vibrations in Berkeley, California, which has been selling lube for around 30 years. According to staff sexologist Carol Queen, Ph.D., there were a lot of factors they considered when they went to "develop a brand that would do what we liked a lube to do — and did not do the things we did NOT appreciate: irritate, gum up, etc." The result is a range of lubes, of which Please Gel is a customer favorite. It's water-based but gel-like, thick enough "to add some cush and silky [or] slippery sensation with touch and insertion. Once it's on the body, it will resolve into a slippery and long-lasting lubricant."
If you are looking for a water-based lube with a little more of a silicone texture, but still safe to use with toys, Marcantonio recommends Sliquid Sassy, which has a pink label and is what Marcantonio calls the company's "booty formula," because it is "very, very thick, very, very cushiony." And like all of Sliquid's other lubes, it's vegan, paraben- and glycerin-free, and hypoallergenic.
Another thicker, water-based lube from Sliquid is their Sea formula. This one, according to Marcantonio, "is thick because of the carrageenan in it." But it also has other seaweed extracts, like wakame and nori, that help moisturize and reduce inflammation of some of your body's more sensitive parts.
"We usually suggest Sutil if someone is was looking for a water-based lube," says Kim Ibricevic, manager of Eve's Garden in Manhattan. "It provides luxurious, long-lasting glide, and silky, sensual pleasure," she says. "Even though it's a water-based lube, it offers more of a nonsticky, silicone feel, which is what most people look for." Plus, it's paraben- and glycerin-free, taste-free, and condom- and toy-friendly (and one of our picks for the best natural lube).
"The lube I recommend is Tenga's Hole Lotion and Egg Lotion," says Dr. Chris Donaghue, Ph.D., author of Sex Outside the Lines. "Both can be used on their own," he explains, "but they are also a perfect pairing for use with Tenga's sexual-health and pleasure products," like the Tenga Egg, which is a silicone sleeve or "stroker" for use by those with a penis. Dr. Donaghue appreciates the high-quality ingredients, as well as the company's mission "of elevating the conversation around sex and masturbation, not just sales and product visibility."
If you're looking for a water-based lube for anal toy play, Dr. Goldstein recommends Flip. The brand has an advisory board of three research scientists, and the formula is specifically designed for anal use. "Flip has a scientific understanding of sexual anatomy, all the while adding both healthy and 'low osmolar' ingredients," he says. That basically means this water-based lube feels cushy, like a silicone-based lube, and unlike other water-based lubes, it's less likely to dehydrate the sensitive cells around the anus, and that, in turn, decreases the risk for irritation, tearing and ultimately, disease transmission.
For a water-based lube that's more like a lotion or cream than a gel, Daniel Saynt, founder of NSFW, a private members club for sexual exploration, recommends Boy Butter. "What I love about this lube is that you'd never know it was water based," he says, thanks to the thick texture. Like Überlube, it's got vitamin E for extra smoothness, but this thicker formula is whipped with shea butter into what Saynt describes as "thick, creamy goodness making it stay in place. It doesn't feel sticky, and after use you can just rub it into your skin as a moisturizer."
Best natural lubes
We did an entire deep-dive into the best natural lubes, and this one was a favorite. If you're looking for a "good, thick lube" that's going to be fairly restorative (and happens to be available at Urban Outfitters), Marcantonio recommends Good Clean Love's Almost Naked Lube. "The first ingredient is organic aloe, and it's 95 percent organic," she explains. Ian Kerner, Ph.D., sex and relationship specialist and the author of She Comes First, also likes the Good Clean Love product line, lauding their founder Wendy Strgar as "a passionate sex educator, author, and advocate. Great products from a company that practices and is an exemplar of corporate citizenry," given their commitment to never using petrochemicals in their products, even going so far as to use green plastics made of recyclable sugar cane for the packaging.
"I buy my lube from As You Like It Pleasure Boutique online, which is owned by a fierce and fabulous environmental activist, Kim Marks," says Annie Sprinkle, author of The Explorer's Guide to Planet Orgasm. That's how Sprinkle learned about Aloe Cadabra, which, like Good Clean Love's Almost Naked Lube, is mostly aloe. "Very eco-sensuous," she notes. Plus, it comes in a variety of pleasant fragrances, including lavender and pina colada. Kim Marks, in turn, told us in our story about the best natural lubes that Aloe Cadabra is "one of the most organic lubes on the market," because of its NSF certification. Plus, she described it as "this amazing menopausal and postmenopausal vaginal moisturizer, which means it's excellent for anybody dealing with vaginal dryness or irritation."
Best edible lubes
This lube from Woo More Play is coconut oil-based, which means it's not latex condom-safe and some folks might have a sensitivity or allergy to it. However, it's a nice option if you're looking for something edible. It comes recommended by Morse in part because the lube, which contains stevia for sweetness and vanilla extract for flavor, just tastes really good. Plus, because it's coconut oil-based, "there's no clean-up, it just moisturizes into your skin," she explains.
If you want something that's not-so-sweet, you can always try coconut oil. According to Dr. Nan Wise, author of the recently published book Why Good Sex Matters and licensed psychotherapist, you can use "plain old virgin coconut oil" as lube, as long as "you aren't allergic to it or need something that's water-based" for use with a condom or a toy. Her other caveat is that there haven't been any clinical studies about the use of straight coconut oil as personal lubricant, so some people might experience side effects, like yeast infections. She recomme®nds that "if you encounter any issues such as itching or an increase in the frequency of vaginal infections, go back to a water-based lube."
If you're looking for a wider range of flavors, Morse recommends System Jo. "They make these amazing formulas that are so delicious. They have crème brûlée and salted caramel and watermelon, and they taste really great," she says, which is great for oral sex. "You could eat them," Morse adds. "They put them on ice cream at the trade shows. They're delicious." And because it's water-based, it can be used with condoms and silicone toys.
The Strategist is designed to surface the most useful, expert recommendations for things to buy across the vast e-commerce landscape. Some of our latest conquests include the best women's jeans, rolling luggage, pillows for side sleepers, ultra-flattering pants, and bath towels. We update links when possible, but note that deals can expire and all prices are subject to change.
Every editorial product is independently selected. If you buy something through our links, New York may earn an affiliate commission.