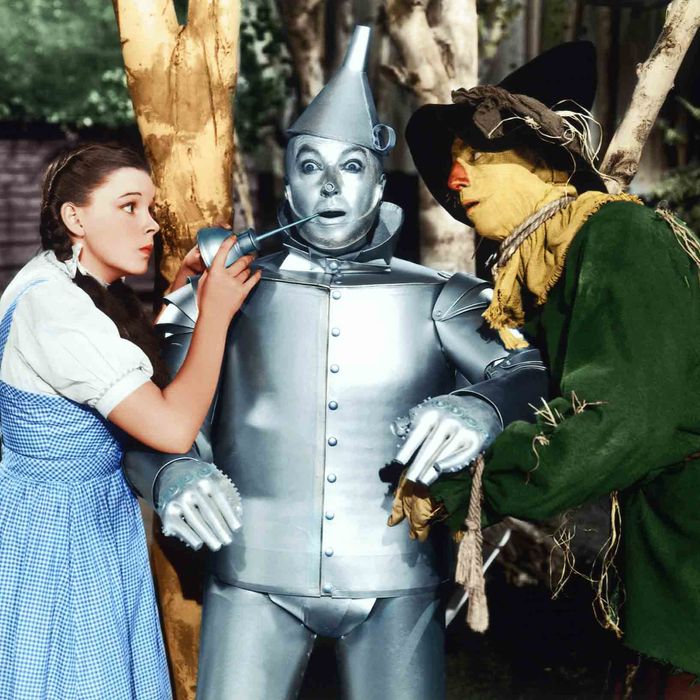 Buying lube can be, at best, embarrassing, and at worst, downright confusing, especially if the only type of lube you've purchased before is from the drugstore. And if you've resigned yourself to using less-than-perfect lube (or avoided it entirely), you probably just need to try a different type. "There is likely no lube that will be perfect for every user," explains Carol Queen, staff sexologist at Good Vibrations, a woman-founded sex-toy retailer based in California that's been in business for over three decades. "As with food sensitivities, some lubricant ingredients just don't agree with everyone's body chemistry."
To help find the best lube for you and your sex life without having to buy and test dozens of bottles and tubes and packets of the stuff, we talked with employees at adult retailers and sex educators, advocates, and therapists to find the best lubes to keep in your bedside drawer (or wherever else you might want to put them). And if you're looking for the best vibrators, dildos, condoms, or butt plugs, we tracked those down, too.
Best silicone-based lubes
Silicone-based lubes are excellent if you're looking for something long-lasting, and you won't have to keep reapplying lube during sex (though they should not be used with silicone toys, because they'll break them down). According to Samantha Bard, co-owner of Shag in Williamsburg, Brooklyn, Überlube is "one the highest-quality silicone lubes out there," and it can be used by anyone looking for something with a good amount of slickness — plus, it was the most-recommended lube in our reporting, suggested by five of our surveyed experts. Emily Morse, doctor of human sexuality and host of Sex With Emily on SiriusXM, is especially impressed that Überlube has only two ingredients: "It is basically pure silicone with a trace of vitamin E." The simple ingredient list — along with the fact that it's gluten-, glycerin- and paraben-free — helped make this one of our picks for the best natural lube. The vitamin E provides additional smoothness; that, along with the cushion-y feel of the silicone, makes this lube especially ideal for those engaging in "full-on anal penetration," according to Evan Goldstein, founder and CEO of Bespoke Surgical. Sofiya Alexandra — comedian and co-host of the sex, dating and gender podcast Private Parts Unknown with Courtney Kocak — agrees, adding that Überlube is "perfectly slippery and smooth, and great for all kinds of play, vaginal or anal. It feels incredible." Best of all, both Bard and Morse call out the stylish glass bottle, which looks nice enough to leave on your nightstand.
Carolanne Marcantonio, a Brooklyn-based sex therapist and licensed master social worker, recommends Gun Oil. The bullet-shaped packaging is, admittedly, a little aggressive, but this lube is great for any human looking for a super long-lasting lube. Like Überlube, Gun Oil is silicone-based with vitamin E, but it also has aloe, and according to Marcantonio, this mixture, "helps to minimize any unwanted friction [and] helps to restore tender tissue because of the vitamin E." That means it's especially nice for anal play. Plus, she adds, "it really stays slick for a while."
"My favorite lube, the one that lives full-time in my automatic lube warmer and dispenser, is Sliquid Silver," says Ashley Manta, sex educator and founder of CannaSexual. "Silicone lube is incredibly slippery, and [this one] lasts significantly longer than water-based lube (and most other silicone lubes I've tried), making it ideal for sex acts like hand jobs, vulva massage, and anal play." This lube is also a great option for shower play, Manta notes, "because silicone lube isn't water-soluble — it must be washed off with soap."
Best water-based lubes
"If you've never used lube, a water-based lube is a good choice," says Morse. She recommends Pjur, specifically their women's formula, "if you have any sensitivities. It still lasts a good amount of time, and it's great." It's also fragrance-free and has a neutral taste, and because it's water-based, it's both toy- and condom-safe, making it very versatile.
Another slightly-less-intimidating — and affordable — lube, is Jelly from Unbound, which comes recommended by writer and sex and relationship expert Shelby Sells. "It's 95 percent organic materials used to make it, and it's vegan," she says. The water-based formula and easy-to-squeeze packaging also make it super versatile. "I use it with my toys, and I use it with my partners when we're using condoms," explains Sells. "This one is an easy go-to." Bonus: The minimalist, millennial pink tube would blend in seamlessly with any beauty products you might keep on your nightstand. (They also sell it in easy to-go-sized packets, in case of a booty call.)
Courtney Kocak, a comedian and co-host of Private Parts Unknown, a podcast about sex, dating, and gender, calls Pure Romance's Just Like Me water-based lube her "secret weapon," because, as the name suggests, it doesn't feel sticky or traditionally lube-y. "It's perfectly pH-balanced, so it doesn't even feel like lube — more like you got really wet all by yourself."
A slightly thicker option comes from Good Vibrations in Berkeley, California, which has been selling lube for around 30 years. According to staff sexologist Carol Queen, Ph.D., there were a lot of factors they considered when they went to "develop a brand that would do what we liked a lube to do — and did not do the things we did NOT appreciate: irritate, gum up, etc." The result is a range of lubes, of which Please Gel is a customer favorite. It's water-based but gel-like, thick enough "to add some cush and silky [or] slippery sensation with touch and insertion. Once it's on the body, it will resolve into a slippery and long-lasting lubricant."