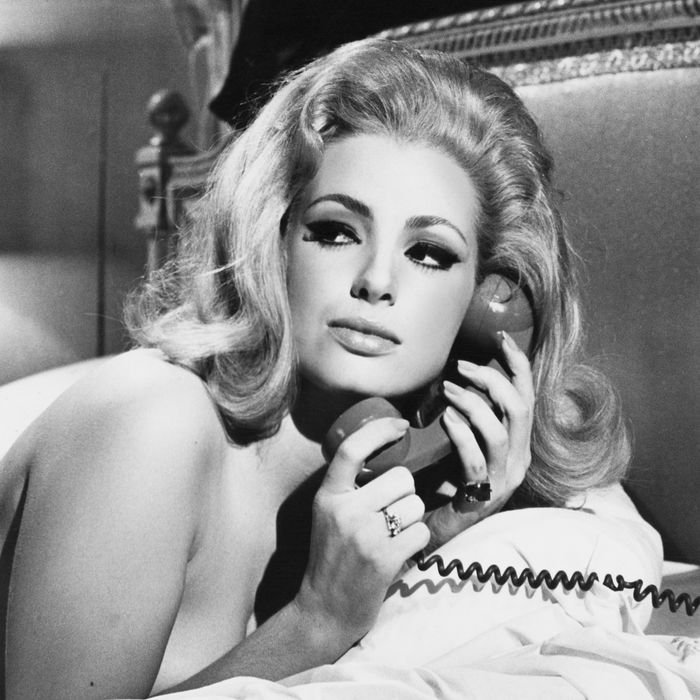 Photo: Keystone/Getty/Getty Images
While all long-distance sex toys can be used as regular sex toys, not all regular sex toys can be used long-distance. Toys specifically made for long-distance relationships tend to be vibrators that are operated via Wi-Fi, meaning the other person can control their rhythm and intensity from across the room — or across the world. Many people who are in LDRs (because of the pandemic or otherwise) "really miss that connection and that intimacy that they would have when they're with a partner," says sex coach, GQ columnist, and online intimacy instructor Georgia Grace. Whether app-controlled toys are used via FaceTime, during a phone call, or even in the same room, "technology is on your side," she assures. "It's here to enhance human connection." Davia Frost, a sex expert and intimacy coach who happens to be in a long-distance relationship herself, agrees: "They've made a world of difference. Even if it's not on video, even if it's just while sexting, you can give your partner complete control," she says. "That can be a fun game to play around with." To help you find the best toy for you and your partner, however far apart, we asked three sex experts for their favorite sex toys that go the extra mile.
Best long-distance wand vibrator
For long-distance couples who aren't quite sure where to start, a foolproof option is the Cordless Wand Vibrator from We-Vibe, according to both Grace and Frost. The wand vibrator has ten vibration settings, connects to the We-Connect app for worldwide play, and comes with two additional attachments for both clitoral and penile stimulation. Its simple, wandlike design can be used on your whole body, rather than just your genitals, which is key for those who want to explore a wider range of pleasure: "How I work and how I teach is to bring the whole body into the experience," says Grace. "You can run the wand over your erogenous zones, or on your neck, or in between your legs." Frost likes it for its softer, customizable vibrations, too, agreeing that while other wands typically only have a handful of often too-intense settings, the We-Vibe wand lets you "turn down the vibration and go to other parts of your body." Because of its gently curved shape, the We-Vibe wand vibrator is also the most versatile of the bunch when it comes to genitalia and can be used by those of any sex or sexual orientation. Frost advises to keep your phone charged and unlocked while playing with this one — and any other We-Vibe toy — via the We-Connect app to ensure the connection doesn't drop.