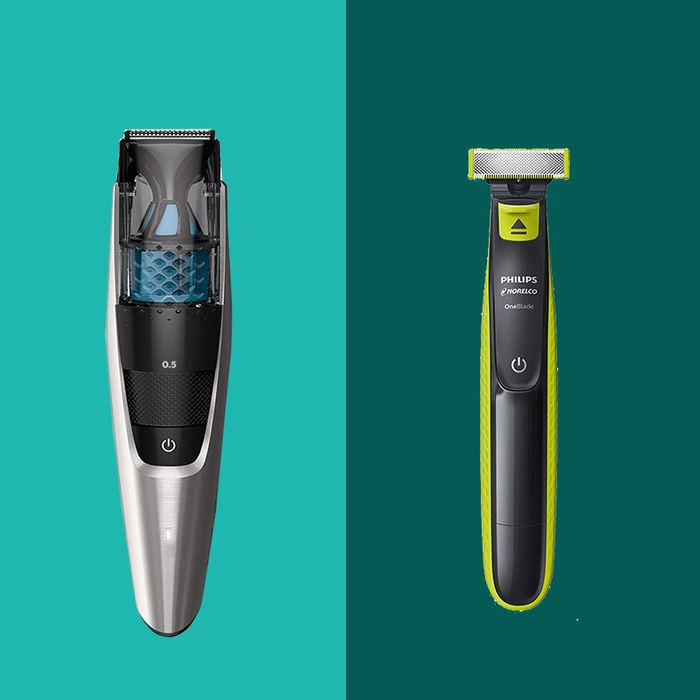 For perfecting the office-appropriate five o'clock shadow.
Photo: Photo: Courtesy of the retailer
Like many city guys with office jobs, I have the kind of stubble that's not quite a beard — but always verging on it. This was true when I first reviewed beard trimmers last year and it remains so today, my scruff often hovering around one millimeter in length. In our post-Mumford & Sons era, mine is a common facial-hair choice, probably because it takes almost no effort. All it requires is an electric beard trimmer, decent eyesight, and a willingness to never actually shave your face (unless you want to clean up your neck with a proper razor occasionally, which is considered respectable before meetings and big events).
That said, finding the right trimmer to execute this not-really-shaving look is a challenge. You want one that will last for years while still holding its charge, preferably with a lithium-ion battery. The blades should be sharp — for morning efficiency, mostly — and the tool should feel good in your hands without seeming cheap, or getting too easily clogged with hairs. There are tons of options on the market — new ones each month, it seems — so I recently refreshed my original search (which started with researching more than 30 trimmers, before testing a bunch from major electronics brands and digital upstarts alike). Below, the stand-outs, including some old favorites and a few promising newcomers.
The best overall electric beard trimmer
The lightest electric beard trimmer
The best professional-grade electric beard trimmer
The best electric beard trimmer that also cuts (head) hair
The best travel electric beard trimmer
More Strategist-approved beard-trimming tools