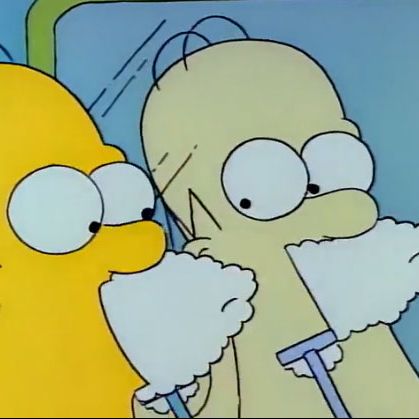 Getting the best shave comes down to having the best tools for the job. You'll want to use a good shaving cream, of course, but the most important thing is to choose the right razor. A cartridge razor with disposable blades is the method most men learn first (and stick to), and replacement blades are available pretty much anywhere. An electric razor might be best for someone who wants to be as quick and efficient as possible. There are also safety razors, which have been around for more than 100 years and have recently surged in popularity because many feel they provide a better shave — and they're more ecofriendly and economical. And there are straight razors, which are typically the domain of professionals but which passionate shavers might like for the unique control they offer. Within each style of razor there are models from countless different brands, which can make choosing the right one overwhelming. To find the best razors you can buy, we asked 13 men's-grooming experts, including ten barbers, about their favorites. Read on for their picks, which include cartridge, electric, and safety razors, along with hybrid styles, and razors to use on sensitive skin.
Best overall razor
Even though cartridge razors may be the most ubiquitous (and what most men learn how to shave with), 11 of the 13 experts we spoke with say that a safety razor is actually the best kind to use. The main thing it boils down to is the fact that with a safety razor, you're shaving with only one blade — many of our experts told us that more blades do not necessarily mean a better shave, and that using multi-blade cartridges can increase the likelihood of ingrown hairs and razor burn. "The safety razor is the absolute way to go," says Chad Beightol, owner of New York City–based men's-grooming store Consigliere. "You're working with a single blade that is sharp, instead of relying on a multi-blade cartridge that is trying to trap the hair between the blades." Paul Langevin of barbershop Mildred New York adds, "The single blade minimizes irritation." Another plus is that safety razor blades are far less expensive to replace than disposable cartridges, and they don't generate any plastic waste.
The experts admitted that, at first, using a safety razor won't be quite as effortless as shaving with a Gilette or Shick (and if you'd rather stick to those cartridge razors, there are some on this list, too). But they say most people are quick converts once they get the hang of it. We've written about safety razors before, and German razor manufacturer Merkur was the brand that came most recommended. The Merkur 34C was our experts' top pick, with many saying it's an especially good choice for beginners because the short handle makes it easy to maneuver.
Best direct-to-consumer safety razor
Bevel is a newer safety-razor company that came recommended by both barber Julien Howard and Beightol. You can purchase the razor and blades on their own, but they also have subscription options for scheduled blade replacement, along with a full line of shaving products. The Bevel razor also has a bit of a sleeker, more contemporary look than the others on this list, and a slightly longer and narrower handle that might be more comfortable for some.
Best adjustable safety razor
Standard safety razors are pretty straightforward: The head of the razor closes around the flexible metal blade, which is then locked into a predetermined angle. This construction works well for most people, but some may benefit from being able to customize the angle at which the blade meets the skin. For someone with sensitive skin, a lower angle will allow for a gentler shave with less irritation. Someone with coarse facial hair, on the other hand, might prefer a more aggressive angle. It all comes down to personal preference, and that's why Xavier Rodriguez of Fellow Barber SoHo and Peter Solomon of Tweed Barbers of Boston both recommend the adjustable Merkur Progress to anyone who thinks their safety-razor shave might benefit from some customization. It has five different blade-angle settings, and you simply twist the dial at the bottom to toggle between them.
Best cartridge razors
Mike Gilman, owner of the Grooming Lounge, agrees that a safety razor is going to provide the best shave when used properly. But he also notes that using one may simply not be practical for everyone. You need to be a bit more careful with a safety razor, so it's going to take a little longer to shave; you also need to devote some time to learning proper technique. "For most guys, the method of shaving that works best, and that they are most used to, is shaving with a cartridge razor. The blades and razors are available everywhere, and they're super-easy to use." If you want to go the cartridge-razor route, Gilman says it's wise to stick with a classic. His pick, the Gillette Mach 3, uses a three-blade cartridge, which is a nice compromise between the single blade of a safety razor and the five blades of some of the newest cartridge razors. "I just think the Mach 3 is the way to go," he says.
Langevin agrees with Gilman that a cartridge razor would be a better choice for "people who don't want to master shaving with a safety razor." He likes Harry's, which he says makes a good "disposable-blade system." Like Bevel's razors, Harry's razors and blades are available à la carte, but you can also sign up for a subscription blade-replacement plan through the brand's website.
Best cartridge razor for sensitive skin
Groomer and makeup artist Robert Reyes says that while "safety razors are great for sensitive skin, they can be a bit time-consuming." So if you've got sensitive skin but prefer a cartridge razor, he suggests this Schick model that he personally uses. "It has lubricated skin guards that help protect the skin," Reyes explains.
Best overall electric razor
For the fastest and easiest shave, an electric razor will likely be the best bet, and some of our experts say that using one can also reduce the occurrence of ingrown hairs. "For those who don't like the traditional methods, I recommend foil shavers," says Langevin. Foil shavers have a thin perforated sheet of metal covering the blades; individual hairs are fed through the tiny holes and cut by the blade below. According to Langevin, the resulting shave is the closest you can get with an electric style, and comparable to that of an analog razor. "[Foil shavers] get almost as close as a traditional razor, sometimes even closer," he adds. Both Langevin and Heather Manto of Independence Barber Co. in Austin recommend the Andis Cordless Profoil Shaver (Langevin uses the Andis 17200 and Manto uses the slightly older 17150, but they are essentially the same). The shaver is designed with commercial use in mind, but Manto says she would recommend it for home use as well. "It helps to pull out ingrown hairs, doesn't cause razor bumps, and can be used wet or dry," she says. But both experts caution that foil shavers like this aren't designed to cut long hair and only work on short, "stubble length" facial hair. While that might seem limiting, Manto thinks it makes them a great choice for people who shave regularly.
Best electric trimmer for longer hair and sensitive skin
An electric trimmer may be better for someone who "doesn't want that super-close shave but still needs to keep it neat," according to Langevin. He recommends this model, which comes with different guards that you can use on longer facial hair. You can also use it without any guard to get that short, stubble look. Many of the experts told us that trimmers like this are also the best electric style of razor for people with very sensitive skin because they may develop less irritation with a slightly less-close shave.
Best electric-cartridge hybrid razor
Celebrity groomer and makeup artist Marissa Machado likes the OneBlade electric razor from Philips Norelco, another classic brand. The OneBlade uses cartridges that are meant to be replaced every four months and is shaped like a more maneuverable cartridge razor, but it's battery powered and features a vibrating blade, so it also recalls electric styles. Machado says that "it gives a smooth finish" and, unlike other electric razors, it's designed to "be used with or without shaving cream." She also praises its customizability: "It comes with trimming attachments, so it's really an all-in-one product."
Best straight razor
Most of the experts recommended leaving straight razors in the hands of the professionals, but they said that if someone is really committed to mastering the technique, there's nothing quite like shaving with one. We've written about straight razors before, and the one recommended by most of the experts was actually this "shavette," which is essentially a straight razor that accepts disposable blades similar to those used in safety razors. Novelty aside, straight razors — and shavettes — allow for a unique degree of control while shaving, and since they are so low-profile and precise, they are great for detail work and shaping beards.
The Strategist is designed to surface the most useful, expert recommendations for things to buy across the vast e-commerce landscape. Some of our latest conquests include the best acne treatments, rolling luggage, pillows for side sleepers, natural anxiety remedies, and bath towels. We update links when possible, but note that deals can expire and all prices are subject to change.