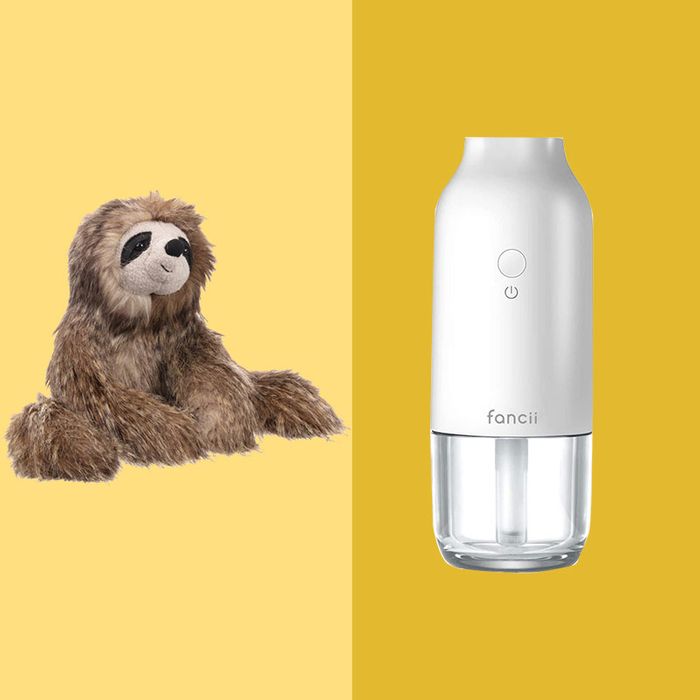 Photo-Illustration: Courtesy of the retailers
With Valentine's Day less than a week away, you may be scouring the internet to find the right gift for your wife, husband, girlfriend, boyfriend, or another loved one. Or maybe you're scouring the internet for gifts for many loved ones. Whether you're shopping for one or more than one, the only thing better than finding the right gift can be finding it at the price that's right for you. To help you find a special something that won't break the bank, we've rounded up 49 Valentine's Day gifts for folks of all sorts, from ones you're just getting to know to longtime partners who don't particularly care for the holiday (but might still appreciate a thoughtful gesture) — all of which are under $50. While most of the stuff is available on Amazon, we've found some gifts elsewhere, too, for those who like to shop around. And all of it (at the time of publication) will ship and arrive in time for the big day.
For the sustainable valentine who hates paper straws
FinalStraw's silicone-and-stainless-steel straws are collapsible and come with a carrying case, making them easy to bring on the go.
For the valentine who is always drawing
"Prismacolor colored pencils are soft and waxy and make drawing feel more like it did when I was a kid, but with a little more control," explains Strategist writer (and resident illustrator) Liza Corsillo, who included a set from the brand in her beginner's guide to drawing.
For the valentine who is always drawing a bath
A pinch of this "bath tea" will make their tub smell more like a hinoki forest.
For the valentine with a playlist for every occasion
According to Strategist writer Dominique Pariso, this palm-size speaker will make their carefully curated songs sound good almost anywhere, indoors or outside. She says the "small but mighty speaker is powerful enough that I can break it out during backyard gatherings" and even has a handy silicone strap that makes it easy to attach to bike handlebars.
For the valentine who'd rather celebrate 420
A pack of rolling papers in a Valentine's Day–appropriate color palette.
For the cottagecore valentine
For the valentine with a whole bar-cart setup
These three bottles of staple bitters can be used to make everything from Sazeracs to old-fashioneds.
For the valentine who is never without their Zoom lipstick
This makeup-artist–recommended lipstick top coat will seal their favorite color and keep it from budging under a face mask.
For the valentine who needs a break from screens
You can work with them on putting together this 750-piece puzzle on lazy Sunday afternoons. When complete, it will reveal a 19th-century print.
For the valentine who is also a Deadhead
This tie-dye kit from Rit — a brand that appears throughout our expert-written guide to tie-dyeing — feels a bit more sophisticated than your standard summer-camp–core colors.
For the valentine who likes to stop and smell (and buy) the roses
This charming vase would make for a nice place to put them.
For the valentine you'll celebrate with on Zoom
If you and your valentine have more of a virtual relationship, a right light can (literally) brighten their moments spent with you. This one is a favorite of Yeardley Smith (the voice of Lisa Simpson), who says it's easy to tote around, should your valentine want to use it to record TikTok videos, too.
For the valentine who collects coffee-table books
This tome by Tyler Mitchell, the first Black photographer to shoot a cover of Vogue (who recently photographed Vice-President-elect Kamala Harris for the glossy), is one that a couple of folks have told us is a must-have for any collector. According to one of those folks, Strategist contributor Elisa Johnson, "Mitchell's images depict young Black people with such intimacy and beauty, and the book's theme of a 'distinctive vision of a Black utopia' could not be more necessary right now, when Black self-love, joy, and hope is essential."
For the valentine who prefers graphic novels