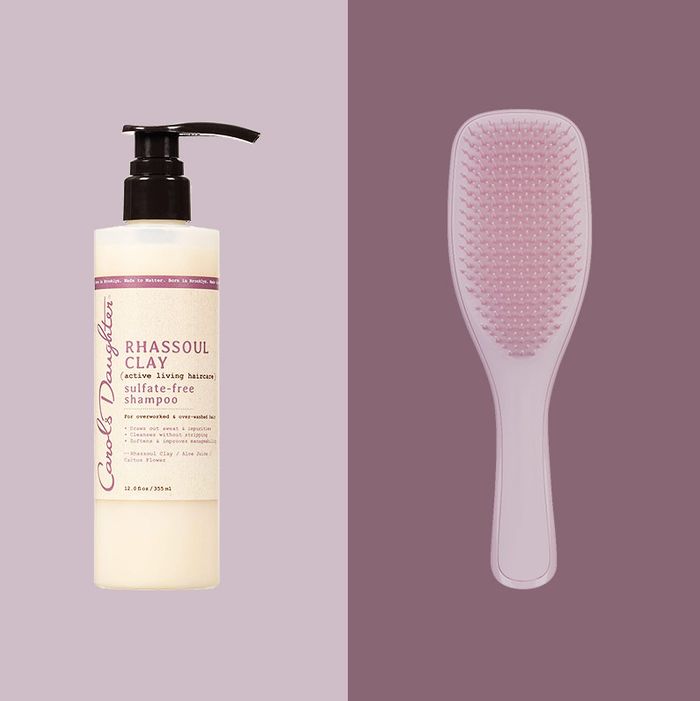 Photo: Courtesy of the retailers
For most of my life, I've been what many would call a "lazy natural," hair-wise — I've tended to stick with buns and the occasional wash-and-go. All of this changed when I decided to give braids a try last summer, in the hopes of cutting down on my morning routine and looking like the always-on-vacation girls I follow on Instagram. Braids had burned me (or my edges, at least) in the past; the last time I'd tried them, my hair was left broken after a too heavy install. But an editor friend had recently turned me on to knotless braids (the process, she said, puts less tension on your hair and leaves you with a more natural look and feel), and I was curious to give them a try. The result, much to my surprise, was a profound shift in the way I saw myself — so much so, that I found myself getting teary-eyed when Representative Ayanna Presley said that wearing her waist-length Senegalese twists was like "meeting herself for the first time." I felt that way too — and committed to wearing braids full time.
Since the summer, I've developed a routine for making sure my hair is well protected before, during, and after styling. This includes an array of bonnets, scarves, creams, oils, and lotions, all of which have found a place in my arsenal by way of trial and error or recommendations from trusted friends and family. It's been a long five months, but I feel very confident in my routine — it has allowed me to stretch the amount of time between takedowns and maintain slicked and swooped edges that have people convinced my braids are perpetually freshly done.
Before Braiding
I've been using this sulfate-free shampoo for years, mainly because it never, ever leaves my hair feeling stripped. It contains clay, which is said to gently draw out impurities and sweat (a must when I haven't washed my hair in five weeks). Note: If I've left my hair in for longer than four weeks, I'll use a shampoo with sulfates first, like Mixed Chicks Shampoo, to get it squeaky clean.
My hair wouldn't be able to handle back-to-back protective styling without a good hair mask, and Shea Moisture makes my favorite. It's thick and nourishing, and it helps to strengthen my frequently manipulated hair. I like that it's packed with Jamaican Black Castor Oil (a beloved ingredient for its thickening abilities) and shea butter and adds back the moisture I lose while washing my hair. I coat my hair with this, start brushing out the knots, then leave it in while I live my life for a few hours to let it really do its thing before I wash it out.