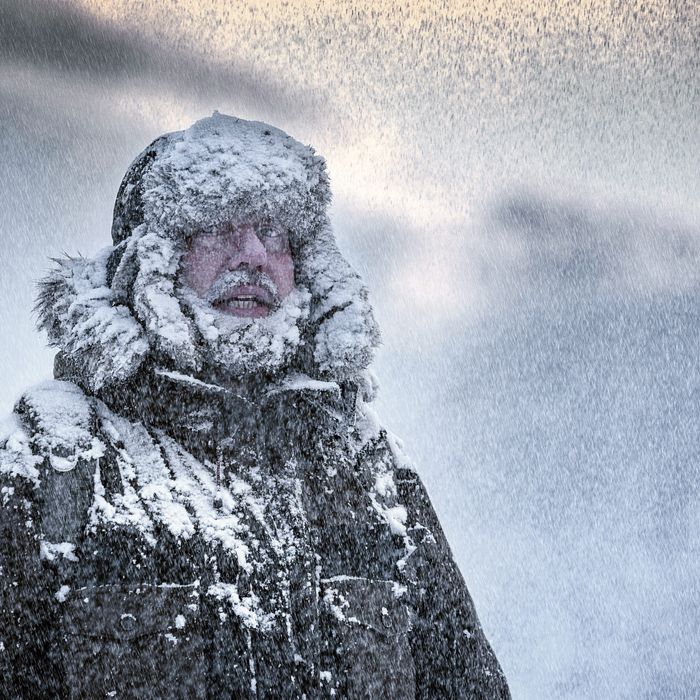 Photo: Dieter Meyrl/Getty Images
If you're someone who's sworn off wearing black for fear that your dandruff might upstage you, you're not alone. Just about anybody with a scalp will experience some form of dandruff in their lives, and whether it's temporary and mild or severe and chronic, how it affects your life can be embarrassing and itchy. Celebrity dermatologist Dr. Harold Lancer says there are many factors that play a part in dandruff production: "Some people have a genetic predisposition, or lifestyle issues that stimulate dandruff, like poor eating habits and stress."
According to NYC dermatologist Dr. Howard Sobel, hydration is your first line of defense against a flaky scalp. He recommends drinking plenty of water as well as moisturizing at the root of the problem. "By keeping your scalp hydrated, you cut down on the amount of flaky skin cells, which will overall decrease the appearance of dandruff." However, if you're guzzling water by the gallon and still suffering from a flaky scalp, the two dermatologists we talked to have some thoughts on the best dandruff remedies and removal techniques.
The Best Anti-Dandruff Shampoos and Conditioners
When it comes to treating your itchy scalp, Dr. Sobel is a fan of the classics. "I recommend patients that are already suffering with an itchy scalp use shampoos that are specifically made to treat dandruff, including Head & Shoulders and Neutrogena T/Sal." The active ingredient in this clinical-strength Head & Shoulders is selenium sulfide, an anti-fungal that excels in the treatment of dandruff and seborrheic dermatitis.
Both Dr. Lancer and Dr. Sobel recommend Neutrogena T/Sal as an over the counter solution with 3 percent salicylic acid (the same thing you use to fight pimples), which is a powerful anti-dandruff ingredient. Sobel advises using it each time you shower to start, and gradually tapering off. "For severe cases, start by using the dandruff shampoo every day, but do make sure to cut down to every other day or even once per week once symptoms subside."
Dr. Lancer stresses the importance of a combination of good lifestyle and grooming habits: "Improve your diet, quit smoking, reduce stress where you can, and keep your hair and scalp clean". He also recommends Neutrogena T/Gel, which contains coal tar extract, one of his three favorite ingredients in the fight against dandruff. "For over the counter products, look for non-medical shampoos that contain tar, salicylic acid or zinc."