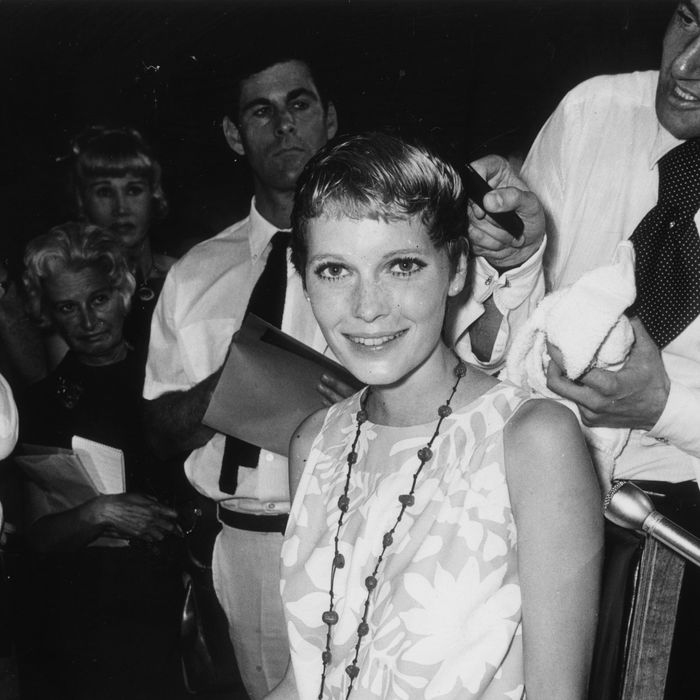 The next best thing to Vidal Sassoon styling your pixie.
Photo: Hulton Archive/Getty Images
Anyone with short hair knows it has its ups and downs. Five years ago, I chopped off around 12 inches of hair. Going from hair that went well beyond my shoulders to a pixie cut required a total reevaluation of my styling routine. I'm still amazed at how quickly I can wash and dry my thick hair, and I haven't had a knot or tangle since going short. On the other hand, I've had to say good-bye to messy buns and ponytails, my old bad-hair-day staples.
As Salon Jatel stylist Tyler Lin says, "You can't hide a bad shape" with short hair, whether that's a crew cut or a bob, so getting a good cut is an essential first step. Once you leave the salon and are on your own, though, there are products and techniques you can use for styling your cut. We asked three hair stylists to recommend their favorite shampoos, creams and waxes, tools, and more for short-hair upkeep.
Best shampoos and conditioners
According to Lin, short hair, unless it's been double-processed, is generally healthier than long hair because it's cut more often and doesn't incur as much breakage or damage. Therefore, he says it's less important to look for smoothing or hydrating shampoos and conditioners and instead focus on products that improve scalp health. He's a fan of this scalp-focused line from Japanese brand Milbon. "It thickens the scalp and helps the hair grow, and it also feels very refreshing and smells good," he says.