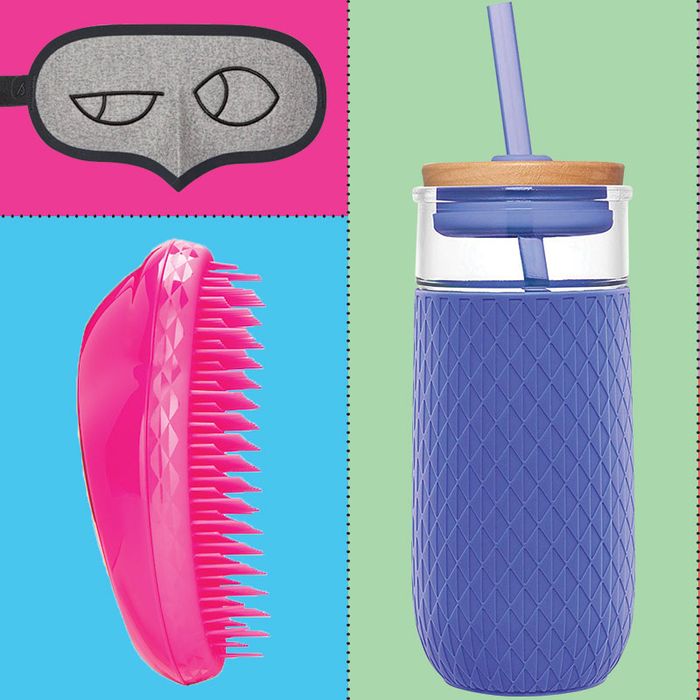 Photo: Courtesy of retailers
Last September, at 28 years old, I was weeks into an MBA program when I got the phone call that would turn my world upside down: I had breast cancer. I had no family history of the disease and felt the healthiest I ever had — to say I was shocked would be the world's greatest understatement.
Cancer treatment moves quickly. Before I could even pack up my apartment or say good-bye to my friends, I was back with my family preparing for the fight of my life. I had a 2.5 cm rapidly growing tumor that required 12 rounds of intensive chemotherapy. On top of that, doctors discovered a mutation in my ATM gene (meaning I'm more susceptible to breast cancer than the general population), so I made the incredibly difficult but also mind-blowingly simple decision to get rid of my ticking-time-bomb boobs altogether. That required a full double mastectomy followed by what's called an "autologous reconstruction" procedure (instead of using implants, surgeons built my new breasts from my belly — jealous?). Then came an emergency surgery for a hematoma (long story). Needless to say, I became a regular on the operating table.
Through all of this, social media ended up being a surprising savior. Sharing my story on Instagram introduced me to hundreds of others in similar situations. I talked to dozens of different women about the hacks and products that helped them get through their hospital stays and eased their discomfort after surgery. Following my first operation, I compiled all of my "must-haves" into a list that I subsequently shared on Instagram. Slowly but surely, more and more people reached out to me about it. Statistically, that's not so surprising: One in eight women gets breast cancer, so at some point, we all will likely know someone battling it.
Still, it can be hard to know what gifts are appropriate to give to patients . Below is my list of products to make one seriously unfortunate situation a hell of a lot more comfortable. (And these don't apply only to mastectomy patients; they're appropriate for all types of breast-cancer surgeries.)
Pillows
The various pillows I used during recovery are perhaps the most important items on this list (I slept in bed with all of them after my mastectomy). A wedge pillow reduces the strain of getting up because it positions you at a steep angle. I recommend this one because its memory-foam body is comfortable against you while still managing to stay very firm. I liked it so much I hung on to it; now I use it when I'm vegging out and watching TV in bed.
During my recovery, I needed to put something more supportive than a regular old pillow beneath my knees to encourage blood flow and ease the pressure on my lower back. So I bought this bolster (which I'd already been coveting for my yoga practice). Its consistency is nice and firm, and the machine-washable cover makes it easy to freshen up.
Small pillows are a necessity for keeping your arms relaxed and separated from your torso post-surgery (which you'll want to do because of tenderness in the breast area and the removal of any lymph nodes). The Axillapilla is made specifically for this purpose; its heart shape lets it fit perfectly under your armpits.