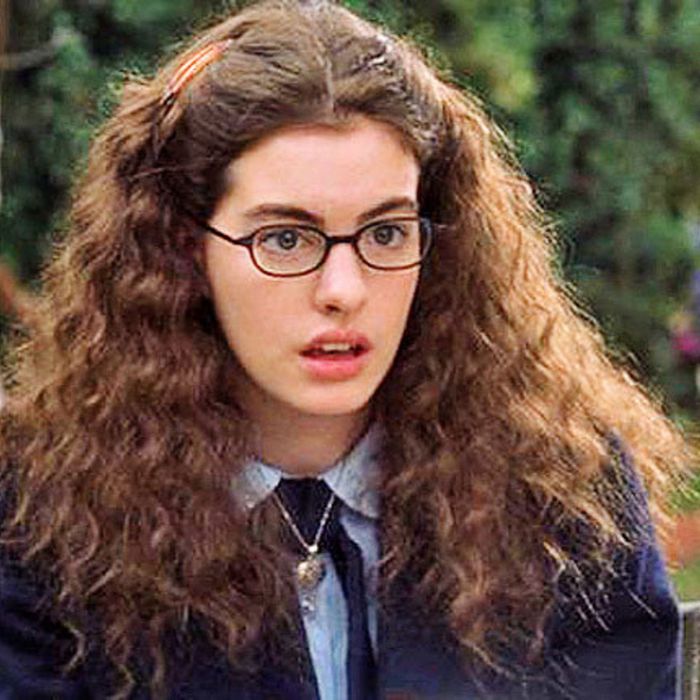 Photo: Courtesy of Walt Disney Pictures
"Nothing heals dry hair better than a great haircut," says Brooke Jordan, master stylist at the Birdhouse salon in Gowanus. "But given that's not really an option right now for many of us, products are all we've got." Fortunately, there are plenty of ultrahydrating shampoos, conditioners, oils, and leave-in treatments that can revive your hair if it's looking a little dull (or possibly even a bit broomlike), and keep it in good health until your next cut. We heard from Jordan and five other stylists about the products they trust to smooth and moisturize their clients' hair, as well as their own.
Shampoo and conditioner for dry hair
"A great moisturizing shampoo and conditioner is the best first line of defense for dry hair," says Jordan. She particularly likes R+Co's versatile line of products. "I'm in love with R+Co right now because it's nontoxic, vegan, and all of its products are super multitaskers (they're all, for instance, UV protectant), and it has shampoo and conditioner sets for every hair texture," she says. "If you have thin to medium-thick hair, choose Television." The Television shampoo and conditioner have juniper-berry extract, which helps to keep scalp oils in balance and adds moisture to hair without weighing it down, plus glycerin, which is known to help fight dryness in skin and hair, and babassu-seed oil, a lightweight and deep-conditioning oil.
Stephanie Louis, owner of Stylebox Salon in Prospect Heights, told us that one way to think about dry hair is in terms of "porosity," which refers to how quickly your hair absorbs water and how long it holds onto it. If you find that your hair absorbs water like a sponge, but then dries out fairly quickly, you likely have hair with high porosity. For high-porosity hair, Louis suggests SheaMoisture's coconut-oil line, which, she says, locks moisture into hair in a longer-lasting way (meaning added silkiness won't disappear as soon as the hair dries after the shower). In addition to nourishing coconut and shea oils, it has argan oil, aloe, and rose-hip oil, all known for softening hair and skin (not to mention smelling lovely).
On the other hand, your hair might have low porosity, meaning that it doesn't hold water well, and generally feels dried out almost immediately after you step out of the shower. To add moisture to low-porosity hair, you'll first need to get the strands wet in the shower to open then up, and then use products that "quickly get the oils inside your strands," says Louis. Verb's Ghost Shampoo and Conditioner is perfect for this, because they absorb easily and infuse hair with moisturizing moringa oil. They're also safe for use on color-treated hair, and protect against UV damage.
If your hair is on the finer side, Mirjam Bayoumi, who has a namesake salon on the Upper East Side, suggests "intensely hydrating" products from Swedish hair-care line REF. "All of its products are made especially for fine hair, with light ingredients like strengthening quinoa protein and coconut oil," she says.
Another shampoo-conditioner combo for those with thinner hair comes recommended by Shirley Hagel of Spoke & Weal salon. "My all-time favorite shampoo and conditioner for dry hair is Aveda's Sap Moss shampoo and conditioner," she says. "It provides weightless hydration for all hair types." Hagel, who says she has "pretty fine, dry hair" uses it herself, and says that it has plenty of moisturizing ingredients that don't weigh hair down. "Sap Moss is so good for dry hair because it uses a blend of Iceland moss and larch-tree-sap extract," both products that add hydration without excess stickiness. And there are none of the questionable ingredients you might find in other shampoos that can damage hair further: "It's free from parabens, silicone, gluten, mineral oil, and petrolatum," Hagel says.
For hair that's thicker or coarser, Jordan says to go with R+Co's Atlantis shampoo and conditioner. Both the shampoo and conditioner are packed with B5, which is a vitamin that coats strands to add hydration, and nettle extract, which fights frizz, moisturizes the scalp, and helps strengthen hair to protect against further breakage. According to Jordan, the Atlantis line is moisturizing enough for even extremely dry or damaged hair. ("Read: if you tried to bleach your own hair at home and it went horribly wrong," says Jordan.)
And for very damaged and dry hair, it doesn't get any better than Olaplex, a line known for being one of the most moisturizing out there. "It's bonkers good and incredibly healing," says Jordan, who notes that it's so moisturizing that you might want to skip using it for every wash ("It can become too heavy if used every wash," she says. Both the shampoo and the conditioner have the line's patented bond-building technology, which means that they can actually help repair broken hair, in addition to preventing new breakage that can come with dryness.
Best leave-in treatments for dry hair
If you want to try a leave-in conditioner, Hagel recommends Aveda's Nutriplenish Leave-in, which she uses on her finer hair. "It's truly my favorite leave-in," she says. "It's meant to be used in damp hair, but it's light enough to mist on dry hair, as well." Hagel uses it on both wet and dry hair, and says it especially comes in handy if she wants to add a little moisture on day two or three after shampooing. Hagel recommended the conditioner to us when we asked her about the best detangling products, as well, and she chalks its versatility up to the ingredient list. "It has organic pomegranate-seed oil and ginger, which help revive dry hair," she says. "It's truly my favorite leave-in."
"This is a great product for damaged and dry hair because it strengthens your hair over time, so the more often you use it the more your hair will benefit from it," says Dhiran Mistry, hairstylist at David Mallett salon. The hydration comes from hyaluronic acid, which Mistry says will "nourish the scalp leaving soft, flake-free roots, and smooth and shiny strands." The leave-in also has moringa oil, which boosts keratin production, meaning stronger hair with less breakage, and zinc, an ingredient Mistry says is "essential for maintaining healthy hair" because it helps oil glands at the root of the hair function properly, reducing hair loss.