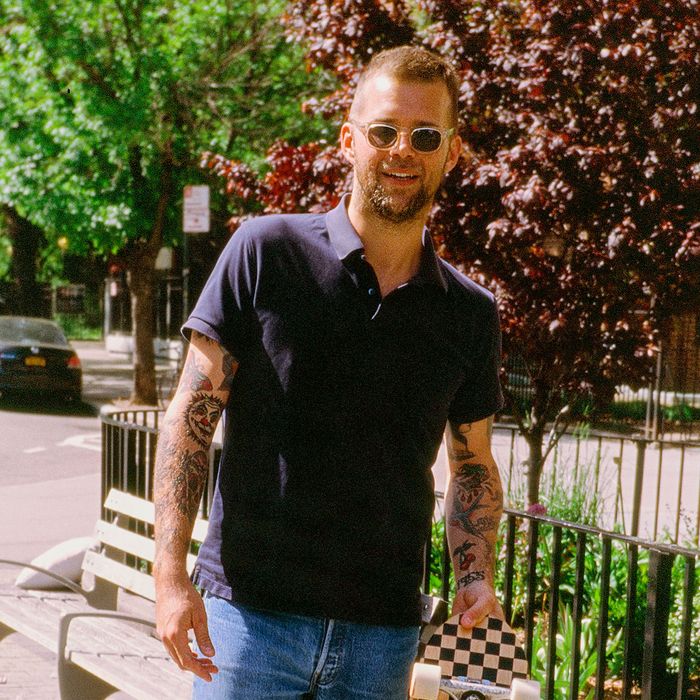 If you're looking for the most powerful hair dryer or handiest chef's knife, those things can be easy enough to find. Other objects of desire are a little more taste-based. What's the next status water bottle or hand wash, for instance? Regular readers of the Strategist will know that we've previously turned to resident Cool Guy Chris Black (he's a partner at brand consultancy Public Announcement) to help us answer both of those questions. For more of Chris's advice, he's now answering reader questions for us in a regular column. If you have a burning question about the next fanny pack or Noah rugby shirt, drop us an email with the subject line "Ask Chris" at strategist@nymag.com.
You've told us about what you use to make your home smell good, but what about what you use to make yourself smell good? Any favorite lotions, oils, scents?
Unfortunately for you, I don't use any Tom Ford body oil (YET!). I take my scents seriously, though; it's a simple way to feel confident and make an excellent first impression.
For the last few years, I have worn Comme des Garçons Wonderwood, and I get compliments on it often. It's relatively affordable and easy to find. They describe it as "elegant, masculine, and sensual" — who doesn't want that?!
I also love Sunday Cologne from Strategist-approved Byredo. It's citrusy, mellow, and poised (much like myself). Also, don't forget the Byredo Vetyver bar soap. Your hands should smell good too!
Kiehl's Musk is a sleeper classic for both men and women (designer Jenni Kayne is also a fan). It can be overwhelming — the bergamot nectar and orange-blossom top