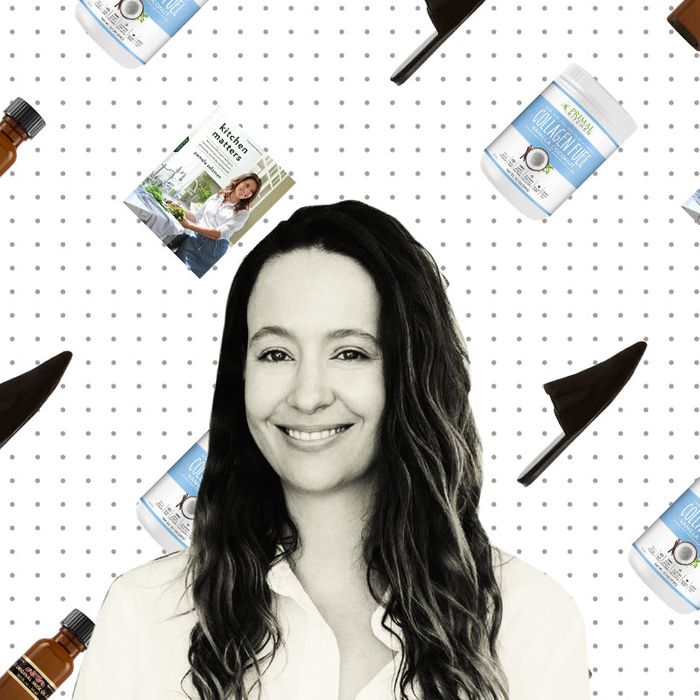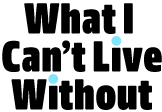 If you're like us, you've probably wondered what famous people add to their carts. Not the JAR brooch and Louis XV chair, but the hand sanitizer and the electric toothbrush. We asked designer Jenni Kayne about the essential oil, magnesium spray, and mud mask she can't live without.
I have been wearing Kiehl's musk essence oil as my daily perfume for over ten years. I don't feel like myself without it. It has really nice, bright notes of citrus with bergamot nectar and orange blossom, some florals (rose, lily, ylang-ylang, and neroli), and some patchouli and musk. It's a really well-rounded balance of masculine and feminine scents, which is very much me.
I love taking baths with my kids or taking one by myself at the end of the day. It's just a nice moment of pampering, and when I do it, I always put a face mask on. My go-to is this one from May Lindstrom — it's super hydrating and calming, no matter what has been going on.
I take one or two packets of this Lypo-Spheric vitamin C every day, and have been for over ten years. [Editor's note: This stuff is popular with Amanda de Cadenet, Cleo Wade, and Pressed Juicery CEO Hayden Slater, too.] It has a terrible consistency, so it takes some getting used to, but they really work. This form of vitamin C absorbs into your body easily and more efficiently than your typical supplement. After using it for a while, I can really see the effects of the antioxidant and collagen in my skin — it really makes me glow from the inside out. I'm pretty sure this is why I barely ever get sick.
I make a smoothie every morning that my friend and nutritionist Kelly (of Be Well by Kelly) turned me on to. I change it up slightly every day, but my favorite version is with the addition of vanilla collagen protein powder by Primal Kitchen (this is the recipe). I take it with me everywhere, so I can always have my smoothie for breakfast.
I love to cook, and I've been hosting a cooking class once a month at my house along with the very talented Pamela Salzman. Her recipes are delicious and our entire family loves them. I'm constantly on her website looking for recipes and can't live without her book, Kitchen Matters. Her approach makes cooking fun and easy, and her dishes are always super nutritious and plant-forward.
I am really into essential oils, and I use them for all different ailments or moods. I can't live without Woman's Transformation. I keep a roll-on next to my bed and in my purse at all times. It keeps me grounded and relaxed throughout the day. When I'm feeling stressed or unbalanced, I put a little on my wrists and chest and take a few deep breaths — it's instantly calming.
Photo: ©2016 Tom Mannion
My husband makes fun of my bedtime routine, which I admit is a lot of steps, but the ritual helps me unwind, relax, and sleep really deeply!  I couldn't live without my magnesium oil, which I spray on my forearms before bed and anywhere I have any soreness or aches. We are all mostly magnesium deficient, and I find that applying it topically works really well.