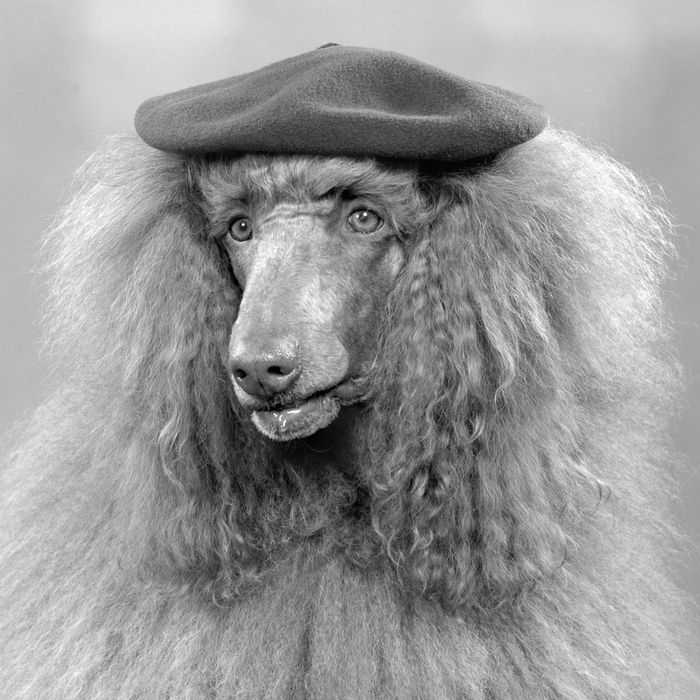 Photo: Courtesy Walt Disney Pictures
Leave-in conditioners can be a lifeline for adding hydration, but not all hair types respond to them the same way. Someone with straight, fine, or high-porosity hair (meaning there are gaps in the cuticle that absorb and lose moisture quickly) using a volumizing shampoo and conditioner might be disappointed by a formula that adds extra weight, says stylist Koni Bennett. Meanwhile, another person with curly, coarse, or low-porosity hair (a tight cuticle layer resistant to moisture) who's already using a moisture-rich shampoo, may like the extra layer of protection from heat or locked-in moisture to safeguard against styling products that follow. But hands down, the one group that could surely benefit from a leave-in are those who dye their hair. "No matter how great the color turned out, it won't thrive unless the hair is healthy," says Austin Medearis, a master colorist at Butterfly Studio Salon.
Since a leave-in conditioner can make or break your style, we asked Medearis, Bennett, and six other hairstylists about their favorite formulas for hydrating every hair type, from curly to damaged to color-treated.
Best overall leave-in conditioner
Karen Miller, a stylist at Spoke and Weal, recommends the Ouai Leave-In Conditioner "for any hair type," because it's "water-based and gives more of a protein conditioning," which means it won't weigh hair down but still gives hydration. Among its ingredients, tamarind-seed extract and vitamin E help pack in added moisture. For straight to wavy hair, Miller says you can spray it on with the option of letting it air-dry or styling it because it "acts as a heat protectant as well." For more coily textures, she loves how it leaves the hair "feeling more silky rather than too oily" after you straighten it. It's also a favorite of Rio, who uses it to keep her hair silky smooth while traveling. Last month, she wrote about how it gave her overly bleached hair a nice shine, and in her roundup of products for double-processed hair says it gives her that "final kick of moisture and nourishment it needs to ensure it feels perfectly silky and smooth once dry." Giovanni Vaccaro, artistic director of Glamsquad, says he likes to use it on clients who love beachy waves: "I'll spray it in to detangle before using a wave spray." He adds that on top of it being color-safe, he loves its bergamot, lemon, and magnolia-laced scent. Celebrity stylist
Best leave-in conditioner for all hair types
According to Vaccaro, a hard-working leave-in conditioner should do a few things — hydrate, heat-protect, and detangle — which is why he loves BrioGeo's Rosarco Reparative Leave-In Spray so much. "This stuff is vegan and cruelty free and leaves your hair feeling amazing," he says. "It's perfect for all hair types — its coconut, rosehip, and argan oils won't weigh hair down, but it's nourishing enough to de-frizz any head of hair." Vaccaro says it's even safe for color-treated hair, and people with textured or curly hair will benefit from the "detangling agents."
Garrett Bryant, owner of Hawthorne salon, says that he's obsessed with this leave-in milk "because it absorbs into the hair and treats the strands, as opposed to sitting on top of the cuticle, giving the illusion of shine and hydration." Some of its hydrating ingredients include coconut, olive, and almond-oil extracts. Bryant thinks this milk "is a perfect balance of moisture," using it on a variety of clients from those with long, fine hair pre-blowout to those with textured, curly hair who want to wear their hair natural. This leave-in works with a number of styles, as Bryant notes, it "layers well with other products, like mouses, gels, and balms for added moisture." In a conversation with Rio, Emaly Baum, a colorist at Suite Caroline, said despite its "really nice creamy consistency" she uses "a ton" in her really fine hair and adds, "it's really great for wavy-haired girls too, on day two of no hair washing."
This serum leaves a lot of room for versatility, as Medearis says it works for most hair types, and is lightweight enough for air-drying or heat-styling. Not to mention, it serves a number of purposes: "My clients are always impressed with this leave-in. It's their heat protectant, it's their styling gel, it's a one stop shop — all without weighing the hair down."
Best leave-in conditioner for curly hair