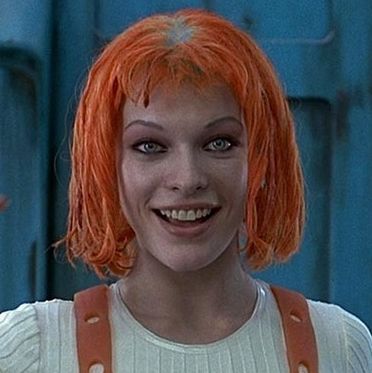 It's no secret that getting your hair professionally colored can be an expense, so it makes sense that you'd want to stretch out appointments for as long as possible. (It would also make sense if you'd rather not rush back to an indoor salon amid the ongoing pandemic.) One of the most important steps to protecting the life of your hair color starts with your shampoo. "Shampoos for color-treated hair will ideally function in a few essential (and kind of obvious) ways," explains master stylist Brooke Jordan, a co-owner of The Bird House in Gowanus. "First, they should moisturize but never strip color." They should (ideally) add in ingredients that are color-protecting or color-depositing, too, she continues. And bonus points if the formula also provides UV protection to help shield the color from the sun. When it comes to shampooing, master colorist Christine Thompson, a co-founder of Spoke & Weal, has this essential tip: "Shampoo less." Water is the biggest hair-color aggressor, and will cause it to fade faster than any other factor.
To find the 16 best shampoos for a variety of color treatments, textures, and types, we asked Jordan, Thompson, and seven other experts about their favorites. Below, their picks, which include shampoos for repairing heat-style damage as well as ones formulated for shades from platinum blonde to red.
Best overall shampoo for color-treated hair
"Color processing of any sort can damage the bonds of your hair," explains Blackstone NYC colorist Patti O'Gara. "This sulfate-free shampoo will rebuild the bonds damaged through coloring, gradually transforming dry, broken, and brittle hair back to a healthier state." Fred Connors, the owner and creative director of FRED Salon, adds that this "game-changer" shampoo also "eliminates frizz." And Jenny Jacome, a partner at Fox and Jane's New Jersey salon, promises this "will repair, restore, hydrate, and add shine." Although this product was originally intended for bleached hair, both O'Gara and Connors agree that Olaplex No. 4 is actually suitable for all hair types, especially those who are dealing with hair that feels compromised by chemical processing. It's also a great choice for those who have gone a nontraditional route with their hair dye and are feeling the effects of turning their hair pink or lilac, which tends to be hard on the hair. For an additional boost of repair, O'Gara recommends pairing this with Olaplex No. 5 Bond Maintenance Conditioner. Jacome agrees: "Olaplex No. 4 is intended to go hand-in-hand with the rest of the Olaplex bonding system." (Olaplex is also a favorite of Rio, who relied on the No. 3 treatment to keep her double-processed hair healthy and happy.)
Best (less-expensive) shampoo for color-treated hair


For those looking to inexpensively maintain their color in between appointments, Connors recommends the Love Beauty & Planet Blooming Color Shampoo. "This shampoo is formulated like much more expensive designer brands, with ethically sourced ingredients" such as Bulgarian rose and Amazonian murumuru butter, which nourishes hair and gives loads of shine. The formula is also vegan, plant-based, and cruelty free.
Best shampoo for daily use on color-treated hair
Jacome calls Davines Oi Shampoo "perfect for folks who need to wash their hair everyday" because the Roucou- and sunflower-seed-oil-infused formula is extremely hydrating and gentle. "It leaves your hair shiny and soft," she says, while also giving "an iridescence to your color that makes it look freshly done."
Best color-safe shampoo for bleached blondes


Blonde hair has a tendency to take on yellow or green tones over time. To protect blondes from getting brassy, Thompson's go-to is Rahua Color Full Shampoo, which deposits violet color into the hair's cuticle to counteract the brassiness. "It's the purple shampoo you have been looking for," she promises. The chemical-free and plant-based formula also gives a healthy lather that comes from a coconut oil surfactant rather than a drying detergent, "so it's very gentle on the hair," adds Anessa Daviero of Headdress Hair Salon.
Best color-safe shampoo for highlighted blondes


"This super-lightweight formula detoxifies hair from pollution and removes dullness," says Connors, who adds that "it's perfect for blondes with a bright, sun-kissed, highlighted look." It is also chock full of antioxidants to prevent damage and protect hair. "Highlights are instantly brighter and loaded with natural shine," she promises.
Best color-safe shampoo for balayage


Gregorio Ruggeri of Salon Ruggeri loves this David Mallett shampoo for clients who have had a balayage treatment or are heavily highlighted and need to add extra does of hydration after the extra stress of these services. "This whole range is as light as a feather but nourishes, heals, and revitalizes effectively," he promises.
Best color-safe shampoo for brunettes


O'Gara typically tells her clients to wash once a week with a toning shampoo, to "stay ahead of the brass that will naturally set in as the oxidation process unfolds in between color services." She loves Fanola No Orange, a blue pigmented shampoo for brunettes struggling with unwanted orange tones. "One to two applications should subtly tone the hair, extending the life of those pricey highlights," she adds. But it's best to use such shampoos no more than once a week, as excessive use can not only dry the hair but cause an overload of purple or blue pigment that leaves the intended color looking drab.
Best color-safe shampoo for redheads


"The most important thing for redheads is to ensure that the color pigment stays put and does not get washed out of the hair," which can happen with products that have too many sulfates or too many detergents, says Ruggeri. He likes Shu Uemura Color Lustre because it's infused with musk-rose oil and antioxidant-rich goji-berry extract to protect hair dyed red from fading. Stylist Mark Ryan is another fan, telling us the shampoo will not only enhance shine but "protect your color from fading for weeks."
Best shampoo for dry color-treated hair
O'Gara calls this her "go-to for dry hair" because it is formulated with a reparative compound that will "mend your frizz, leaving hair soft, shiny, and healthy." While Living Proof Restore Shampoo is sulfate-free — which is typically synonymous with suds-free — it will still "work up a nice lather" for those that prefer the clean feeling that comes from a deeper cleansing. In addition to having no sulfates, this formula is also cruelty, SLS-, and silicone-free.
Best shampoo for oily color-treated hair
Sachajuan Colour Protect Shampoo can add serious shine to oily hair without weighing it down because the formula is designed to pump hair full of volume and nourishment. Jordan recommends it, adding the shampoo is also a "super gentle cleanser that does not strip color" and is formulated with a UV protectant.
Best shampoo for fine color-treated hair
For fine color-treated hair, Connors suggests Kevin Murphy's Angel Wash. It contains green-tea extract, which "increases hair elasticity," and oat protein, which "adds fullness while protecting color and gives fine hair body and shine," he explains. As an added plus, the packaging is made from recycled ocean-waste plastic, making it good for both your hair and the earth, he says.
Best shampoo for color-treated curly hair


For highly textured, curly, and coarse hair, Thompson suggests this Innersense Hydrating Cream Hair Bath. It contains a blend of coconut oil, shea butter, tamanu-seed oil, and jojoba oil to pump hair full of moisture, as well as sage and ylang ylang essential oil to cleanse and balance the scalp.
Best strengthening shampoo for color-treated hair