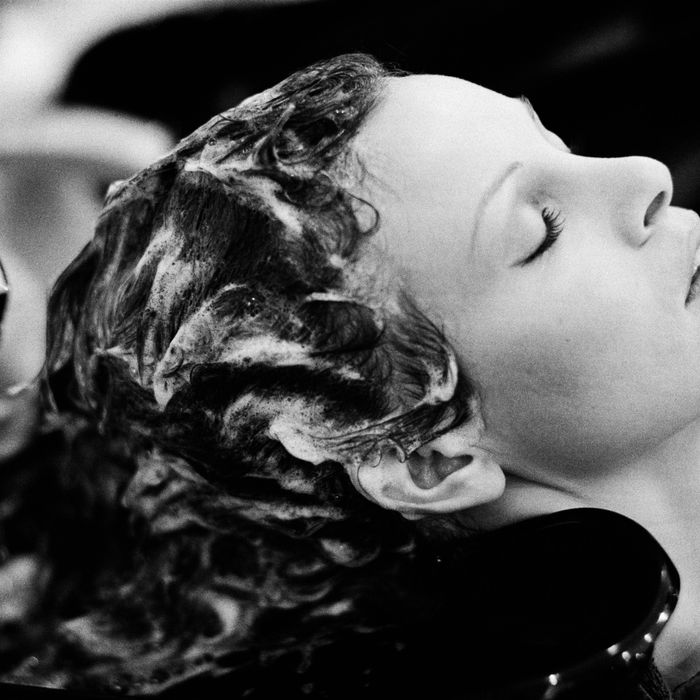 Photo: Tony Kent/Sygma via Getty Images
If you take a walk down the shampoo aisle at CVS — let alone do a search for "shampoo" online — the options can make your head hurt. There are shampoos for dry hair, thinning hair, and color-treated hair, and while we've done deep dives into several of those categories, we were curious to hear what stylists and salon owners would suggest for some overarching favorites. So we reached out to a panel of experts to hear about their old and new standbys, the shampoos they reach for when working with clients and cleaning their own hair alike.
Before we delve into specific products, though, here are a couple of general shampooing tips: If you're wondering how often you should wash, Brooke Jordan, co-founder and master stylist at the Bird House in Gowanus, recommends "no more than twice a week," and when you do shampoo, try her star-shape cleaning method. "I always recommend first making sure your hair is pretty wet," she says, "then putting about a quarter-size drop of shampoo in your hand, lathering it in your hands, and then tapping some on your head at your temples, on the top of your head at the crown, and two at the nape," making what would look like a star of shampoo on your head. Then get to scrubbing. "Do that once, rinse, repeat and do it again," she says. "The pattern is to your pleasure." Now that we have that down, let's go on to the best shampoos.
Best overall
Best shampoo for normal hair
Best shampoo for frizzy hair
Best (less expensive) shampoo for frizzy hair