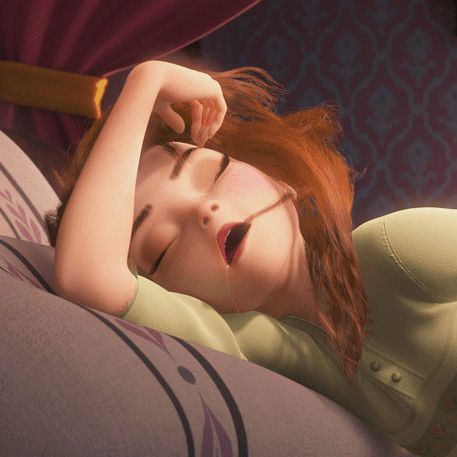 Photo: Courtesy Walt Disney Pictures
An overnight solution to skin-care problems like acne or wrinkles often seems like a dream. But some beauty companies offer ways to improve your skin while you sleep, not with creams or serums, but with the right pillowcases. Since 2004, Slip has sold silk pillowcases and sleep masks purported to reduce fine lines by eliminating the friction between your face and your pillowcase.
On the acne front, laser skin spa Skin Laundry offers a pillowcase with silver ion technology to kill acne-causing bacteria, and the Déjà pillowcase has eight fold-over layers you peel every night for a fresh surface free of oils and residue each time you sleep. These sound promising, but do they really work? To find out, we asked five dermatologists and one aesthetician if there's any truth behind these claims.
Photo: Bobby Doherty/New York Magazine
The argument for silk pillowcases is that, unlike cotton or linen, which tugs on the skin, silk glides over your face and reduces the stretching and pulling that causes lines on the skin. But since wrinkles are caused by a loss of elastic tissue under the skin — as well as preventable factors like UV light exposure and smoking — not all dermatologists are completely convinced that silk pillowcases are miracle cures for wrinkles. "I can see how sleeping on silk may rub against the skin with less friction, although I'm not sure that this makes any significant difference with long-term wrinkle prevention," says Julia Tzu, founder and medical director of Wall Street Dermatology.
However, there are some cases where it might be worth trying a silk pillowcase. "If you are someone who can only sleep on your side, trying a silk pillowcase certainly won't hurt, and may feel better on the skin," says Tzu. "If anything, you will wake up with less pillowcase marks on the cheeks and smoother hair." Most experts agree that silk pillowcases have real benefits for your hair. "It is 100 percent true that softer fabrics, like silk, can prevent hair breakage," says Candida Lawson, an aesthetician and skin therapist at Heyday facial shop. "I'm a true believer that they help my blowouts last longer."
Patricia Wexler of Wexler Dermatology acknowledges that while there's been no scientific studies showing the benefits of silk or satin sheets, "anyone who has used silk pillowcases knows your skin feels smooth in the morning. You wake up with fresher-looking hair and skin, and you get a better night's sleep." Since lack of sleep can lead to wrinkle-causing stress, it makes sense that using the pillowcase you find most comfortable is good for the skin. Wexler says she's used Calvin Klein sateen sheets for years and loves how they leave her skin feeling cooler and more moisturized than standard cotton. "Cotton can draw in moisture away from the face, so if you think of someone putting nighttime moisturizer on the face, cotton will absorb that moisture and can dry the face out or be irritating to the skin," she says.
If you want to give silk pillowcases a shot for your hair and skin, but don't want to spend a lot, these are a more affordable option that are also 100 percent silk — with a cotton underside to prevent slipping — and hypoallergenic. Lawson says pillowcases made with hypoallergenic materials are "more gentle on the skin and can prevent inflammation and skin reactions."
Regardless of what pillowcase you use, experts stress cleaning it often to prevent blemishes. "Change the case at least once a week and wash the actual pillow every 3 months," says Lawson. Those with oily, acne-prone skin may need to change their pillowcases even more often.To avoid spending all your time doing laundry, the flip-over Déjà pillowcase allows for eight days of fresh surfaces. "A clean surface each night won't expose your skin to dirt, oil, and bacteria buildup, which can make acne worse," says New York City dermatologist Michele Green. Tzu agrees that "sleeping on a fresh pillowcase daily sounds like a good idea from a hygienic standpoint in general," but Manhattan dermatologist Joyce Davis points out that there's no substitute for washing your face and removing all of your makeup before bed.
Anti-acne pillowcases, with silver or copper threads woven in, theoretically work by using those metals' natural antimicrobial properties to kill off the bacteria that causes acne. It's the same reasoning behind athletic wear using silver to block odor, but dermatologists are torn on the issue. "I'm really not convinced that the copper or silver threaded pillows are any more antibacterial than a regular pillowcase washed more frequently," says Tzu. "The scientist in me says, 'Where's the data?'" Doris Day of Day Dermatology & Aesthetics says these pillowcases are "theoretically great ideas," but they aren't subject to the same rigorous scientific testing as skin-care drugs or devices.
On the other hand, Wexler says that "anything that's on your pillowcase gets on your skin. If you have antibacterial properties on your pillow, it'll get on your skin." As silver inhibits bacterial growth and is used to cauterize wounds, she says it's possible pillows with silver could have the same effect on your skin. Since it's also hypoallergenic, it probably won't hurt to try out Skin Laundry's SleepCycle silver pillow.