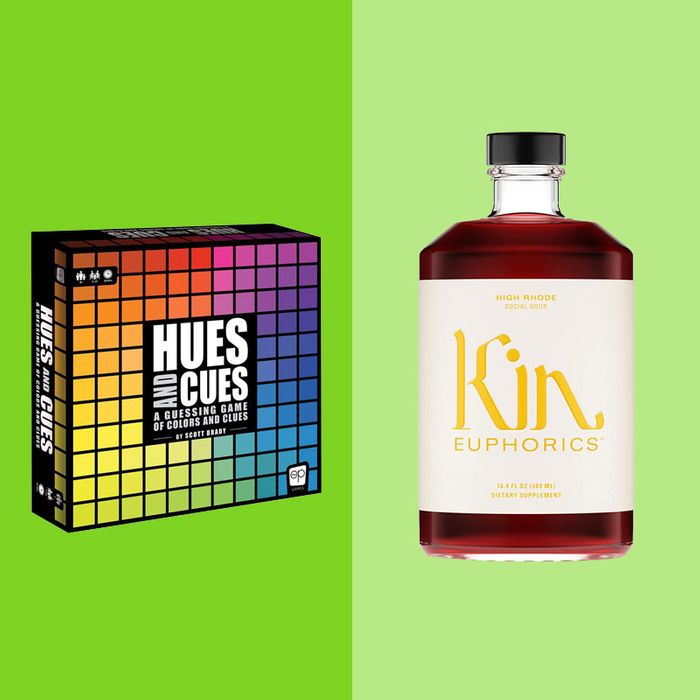 Photo-Illustration: Courtesy of Amazon
Though your plans might look different this year thanks to the Omicron variant, it would be a big mistake to assume the man in your life doesn't want to receive a Valentine's Day gift. An even bigger mistake? Assuming that all gifts work for all men. Certain guys may be yearning for a new Bluetooth speaker, others may fancy nothing more than a sharp chef's knife, and some may want a candle to help them take the edge off another year of the pandemic. (And of course there are the guys who actually just want chocolate.) To help find the right Valentine's Day gift for the man in your life, we rounded up a bunch of Strategist-approved stuff that would make thoughtful presents for basically any type of guy you may be shopping for. Most of the things on this list are available on Amazon, but we've found some of them elsewhere, too, for those who like to shop around. While almost everything (at time of publication) will ship and arrive on or before Valentine's Day, we're updating this article often and noting anything that's running behind because we're of the mind-set that the right gift is one worth waiting for.
For the man with a grimy tub
If DIY projects help him relax, he'll appreciate this unlikely tool for giving his bathroom a deep clean. Strategist editor Maxine Builder originally discovered the Drillbrush, a power-tool attachment that erases years of built-up grime and soap scum. Since then, it's become a Strategist staff favorite.
For the man who's planning for a memorable 2022
These surprisingly high-quality black-and-white disposable cameras are an easy way to capture memorable moments from weddings and graduations to scenic hikes and cross-country road trips.
For the man with no plans for the year ahead
If time off at home over the holidays left him craving more time at home, few things are better to lounge around in than some new (and timeless) Champion sweats.
For the man with a sweet tooth
Photo: retailer
Do him one better than a heart-shaped sampler from the drugstore with this four-pack of bars from Tony's Chocoloney, which we named a status Halloween candy after speaking to in-the-know parents and candy experts.
For the man who likes to season generously
If he only breaks out "the fancy salt" for special occasions, this giant bucket of cult-favorite Maldon salt will let your man make any meal a bit more festive (and flavorful). Vogue sustainability editor Tonne Goodman told us the size, at first, "seems a bit extreme, but then again, salt fanatics do exist. I gave it to my brother-in-law, who is a wonderful cook, and he laughed and loved it."