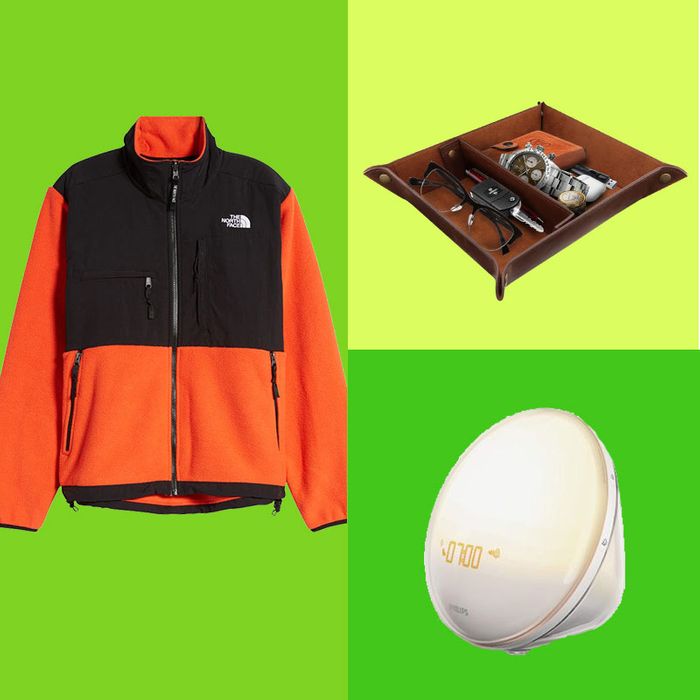 Choosing a gift for your boyfriend might seem easy at first. Then you start to consider things like how long you've been dating, your budget, and his actual interests (don't forget that one), and suddenly it's a lot harder. But finding the right gift for a boyfriend doesn't have to be rocket science — in fact, we believe there's a two-step formula for success. First, think about the kind of guy he is, then find something special that aligns with those interests. If you need a little more assistance finding that special something, the below list of 48 gifts (at a variety of price points) should help, whether your boyfriend is a night owl who hates waking up, a fitness fanatic who complains about being sore, or a shy (anxious) guy who has yet to experience the gentle calm that comes from covering oneself in a weighted blanket. While most of the gifts on this list are available on Amazon, we've found some of them elsewhere, too, for those who like to shop around.
For the boyfriend who insists his quarantine beard is nonnegotiable
For the boyfriend who shaved his quarantine beard (and now has razor bumps)
For the boyfriend who is jealous of your skin-care routine
If he doesn't have a good routine already, a mask that might actually appeal to him might do the trick. Contributor Garrett Munce, who has tried literally hundreds of face masks for men, dubbed the Bro Mask the best one (despite the rather cringeworthy name).
For the boyfriend with a drawer full of black tees