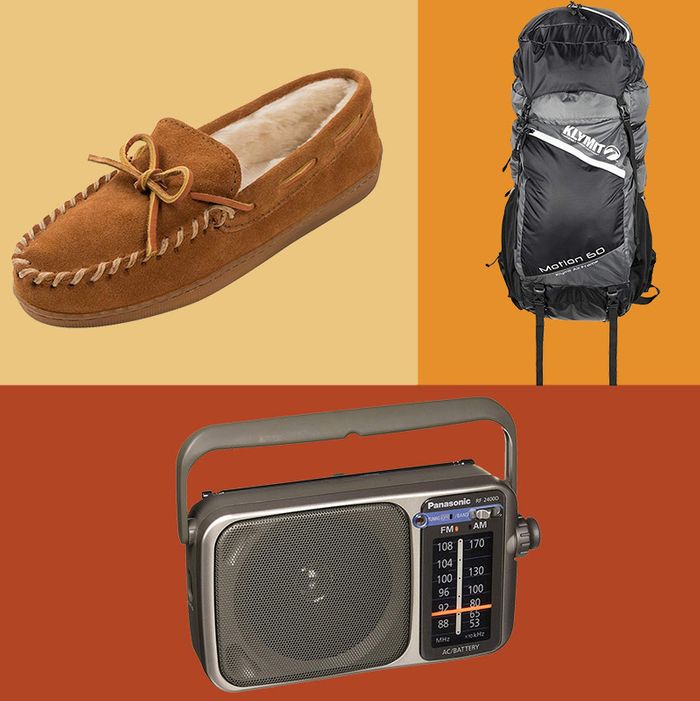 Photo: Courtesy of the retailers.
Buying a gift for a boyfriend might seem easy, but depending on how long you've been dating, your budget, and (of course) his interests, a lot can go wrong — especially if it's for Valentine's Day, a holiday he maybe only grudgingly celebrates. But people love gifts, no matter the occasion, so to help you with your search, we compiled three-dozen-plus options at a variety of price points for every kind of boyfriend out there, from the laid-back dude who prefers takeout to the coffee snob to the guy who's always looking to discover a new hiking trail.
For the boyfriend who hates doing laundry
If he's the type who'd prefer not to have to do laundry ever again, he'll likely appreciate the extra mileage he can get out of this two-in-one, reversible hoodie that one travel writer swears by.
For the boyfriend who's a jeans-and-T-shirt kind of guy
He can never have too many basics. Gildan's classic cotton tee topped our list of the best black T-shirts for men, and at this price, you could get him one for every day of the week.
For the boyfriend who loves his plants (almost) as much as you
This handsome plant hanger made with genuine leather can accommodate a range of different sized pots, making it a perfect way to display one of his many plant babies.
For the boyfriend who wants to grow his own salad ingredients
According to homesteaders, this hanging planter lets you grow lettuce or tomatoes even when space is limited.
For the boyfriend whose beard needs a little love
A pocket beard brush that grooming experts recommend for taking on the go. As Xavier Rodriguez of Fellow Barber Soho says, "The best beard brush is the one you have with you."
For the boyfriend whose hair needs a little love
For the boyfriend who's always complaining about razor bumps
For the boyfriend who has already mastered cribbage
It doesn't get more classic than backgammon — and if you're just learning how to play, this set comes with a guide.
For the boyfriend who likes to cook dinner
If he thinks homemade meals are more romantic than prix fixe menus, he'll appreciate this Tuscan olive oil that James Beard Award–winning chef Jonathan Waxman recommends for salads, seafood, and vegetables.
For the boyfriend who'd rather stay in (and order Seamless)
Wouldn't he — and you — much prefer a fresh set of sweatpants for lounging around the house?
For the boyfriend who's always anxious on a plane
This "game changing" eye mask equipped with Bluetooth speakers is what one globe-trotting celebrity facialist swears by for shutting out the world around her whenever she flies. If he gets the jitters on the plane, it should help him relax — and hopefully get some shut-eye while he's at it.
For the boyfriend who's trying to eat more greens
This handsome acacia serving bowl with a pleasing wavy rim will make them look even more appetizing.
For the boyfriend who's a coffee snob…
According to Brad Leone (a.k.a. #BABrad), the host of Bon Appétit's "It's Alive" series, this coffee grinder is a "game changer." "You can customize the grind of the beans, and it has this giant airtight hopper on top that you can dump a whole bag into," he says.