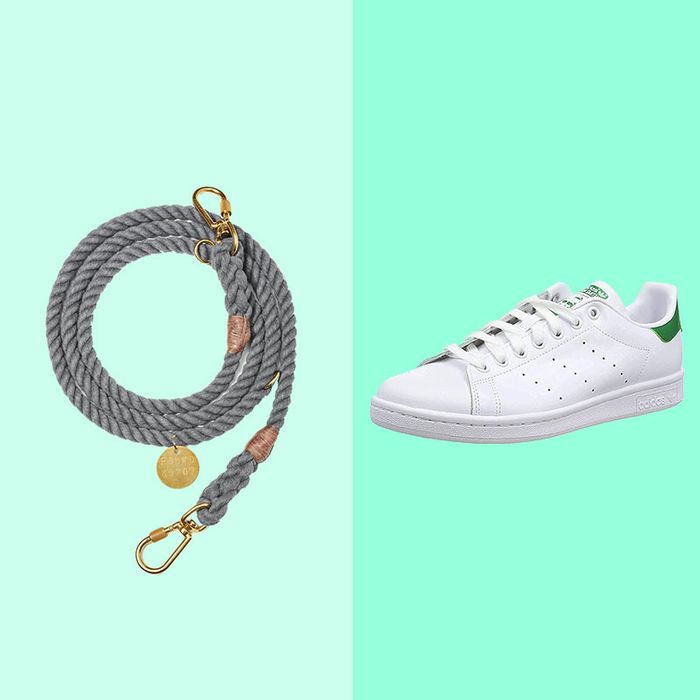 Photo-Illustration: Retailers
Choosing a gift for your boyfriend might seem easy at first. Then you start to consider things like how long you've been dating, your budget, and his actual interests (don't forget that one), and suddenly it's a lot harder. But finding the right gift for a boyfriend doesn't have to be rocket science — in fact, we believe there's a two-step formula for success. First, think about the kind of guy he is, then find something special that aligns with those interests. If you need a little more assistance finding that special something, the below list of 48 gifts (at a variety of price points) should help, whether your boyfriend is a night owl who hates waking up, a fitness fanatic who complains about being sore, or a shy (anxious) guy who has yet to experience the gentle calm that comes from covering oneself in a weighted blanket. While most of the gifts on this list are available on Amazon, we've found some of them elsewhere, too, for those who like to shop around.
For the boyfriend who loves to cook
If he wants to take his home cooking to the next level, he'll appreciate this "pasta artist"–approved hand-crank pasta-maker from Marcato Atlas, an Italian company that has been making pasta machines for nearly 100 years.
For the boyfriend who's an aspiring grill master
This compact yakitori grill is great for "tight spaces," according to Leslie Roark Scott of Ubon's Barbeque in Yazoo City, Mississippi. "It's the perfect size for a couple of steaks, and holds heat like a champ," she says.
For the boyfriend with a garage gym setup
If he insists on working out in the garage all winter long, he'll appreciate this adjustable portable space heater that's cool to the touch, covers up to 300 square feet, and won't overheat.
For the oenophile boyfriend
Pastry chef Jacques Torres loves a chilled rosé and swears by this wine cooler to keep his bottles "very cold." He even travels with it, too.
For the boyfriend who's a burgeoning TikTok star
Strategist tech writer Jordan Bowman started seeing these smart light strips all over Twitch, TikTok, and tech YouTube that turned users desks into "Daft Punk–style, Tron-like mash-ups of alternating colors" and decided to investigate. He found that they were easy to install (simply adhere to your desired surface) and just as easy to manipulate based on your mood through an app.
For the boyfriend who moonlights as a writer
Here's the passport-size version of Strategist writer Lauren Ro's beloved Traveler's notebook, which she says has "a genuine Goldilocksian appeal" owing to its near-endless customization options. This kit comes with a handsome leather cover and a notebook insert, but your boyfriend can make it his own with some of the line's many available accessories, like pen holders, weekly diaries, and more.
For the boyfriend who loves his tech gear