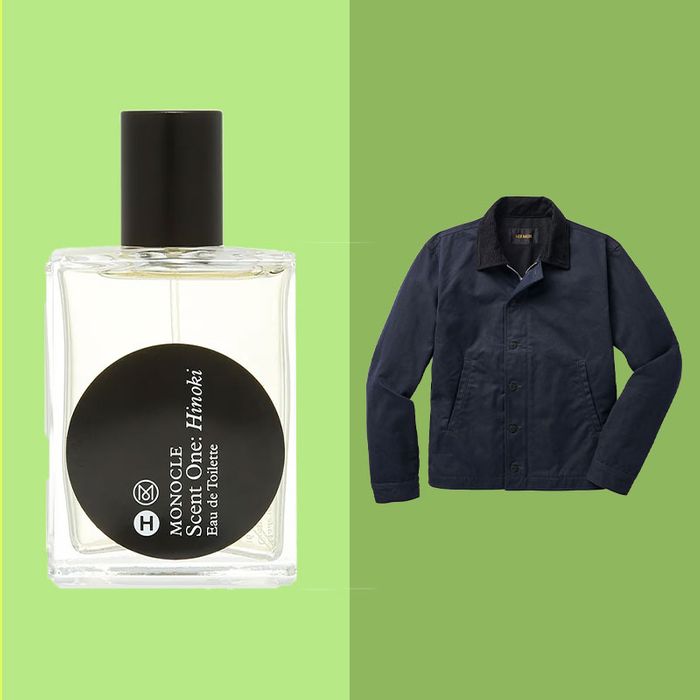 Photo-Illustration: Retailers
Choosing a gift for your boyfriend might seem easy at first. Then you start to consider details like how long you've been dating, your budget, and his actual interests, and suddenly it's a lot harder. But finding the right gift for a boyfriend doesn't have to be rocket science.
If you need a little assistance discovering that special something, this list of gifts at a variety of prices should help, whether your boyfriend is an aspiring chef who needs new kitchen tools, a guy who misplaces his stuff and could use some organization, or a fitness fanatic who would enjoy a fresh set of workout clothes.
Having been a boyfriend myself for most of my 20s, I can vouch for the selection of thoughtful gift ideas below, some of which will make great Valentine's Day gifts. While most of the items on this list are available on Amazon, I've found some of them elsewhere for those who like to shop around.
Under $25
For the boyfriend who's the letter-writing type
For the boyfriend who's anxious about flying
For the boyfriend who's getting into rock climbing
For the boyfriend who gets hangry
For the boyfriend who moonlights as a writer
For the boyfriend who wants to cut down on Ziplocs
For the boyfriend who always wants to be the murderer (in Mafia)
For the boyfriend with chronically chapped lips
For the boyfriend with holes in his socks
Under $50
For the creative boyfriend
For the boyfriend with chronically cold hands
For the boyfriend with a drawer full of white tees
For the boyfriend whose favorite food is tacos
For the boyfriend who wants to travel light but still work on his novel
For the boyfriend who loves his coffee routine
For the caffeinated boyfriend who likes to camp
For the DIY boyfriend
For the boyfriend who just realized he has dry skin
For the boyfriend who wants to upgrade his nighttime skincare routine
Under $100
For the boyfriend who's tired of his old cologne
For the boyfriend who's always wanted to grill on the patio
For the boyfriend who'd appreciate a nice cashmere sweater
For the boyfriend looking to improve his swing
For the boyfriend who loves to bake
For the boyfriend who'd rather order in than go out
For the boyfriend who's an actual prepper
For the boyfriend who wants a more comfortable ride
For the boyfriend who wants to perfect Grandma's recipe
For the boyfriend you always catch playing video games on his phone
For the oenophile boyfriend
For the boyfriend who wants to eat more greens
For the boyfriend who wants to work on his mobility
For the boyfriend whose favorite white sneakers aren't looking so white anymore
For the boyfriend who needs to replace his old, stinky gym shorts
For the boyfriend who is a plant dad
For the boyfriend who hates flossing (but knows he has to)
For the boyfriend you share a bed with (who sleeps hot)
Under $200
For the bookworm boyfriend
For the boyfriend who prefers his sandwiches hot
For the boyfriend who likes a cooking project
For the boyfriend who just discovered pour-over coffee
For the boyfriend with (literal) cold feet
For the aspiring lumberjack boyfriend
For the boyfriend who keeps complaining about his dull knives
For the boyfriend who hates mornings
For the anxious boyfriend who runs cold all over
For the boyfriend who always brings the party wherever he goes
For the boyfriend who loves his tech gear
For the boyfriend you share a bed with
For the boyfriend who's all about good butt hygiene
For the boyfriend with an intense exercise regimen