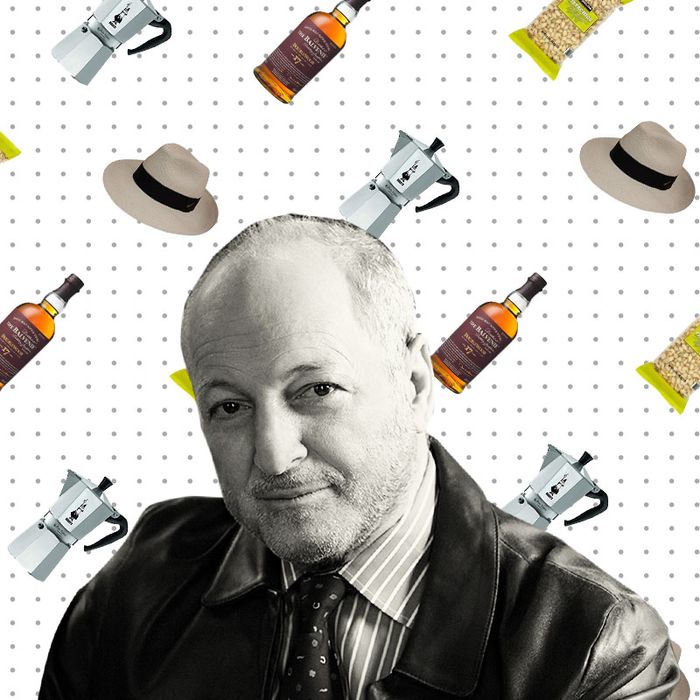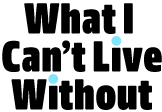 If you're like us, you've probably wondered what famous people add to their carts. Not the JAR brooch and Louis XV chair, but the hand sanitizer and the electric toothbrush. We asked André Aciman, author of Call Me by Your Name and Enigma Variations, about the coffee maker, packable hat, and pen he can't live without.
I discovered this in Italy because I used to have a full head of hair, but I'm bald now and need to protect my head. I didn't want some cheap thing, and my wife told me to get a Borsalino because they're the best. So we went there, and they sold me a Panama hat that you can actually crush and put in your pocket. It's quite amazing as an article. I said, "What about winter?" and the salesman sold me a gray felt hat that's also crushable.
I've written about perfumes before, but many of them are quite crappy. All those famous brands — the more famous, the more worthless. They all smell the same with barely a different inflection. I like the Le Labo Bergamot because it's citrusy but has no pretension. It's very expensive, but it's basically simple. It doesn't last a very long time. But if you have something that stays with you all day, as some do, you feel like a flower garden. It's like having another cup of tea when you don't need more caffeine. I like the initial scent because it makes me happy. Who cares about what anyone else thinks?
We bought ourselves a Nespresso, which my wife loves, but I think it's totally fake. It feels like and looks like espresso because it has the foam, but it's just not the real thing. I prefer Starbucks coffee because it's tart and sharp. I use the nine-cup Moka, which makes a lot of coffee, with the Lavazza coffee that I buy at Eataly because it's also cheap.
I discovered this pen in Germany when I was there about a year ago. It's a mini-pen, and the thing isn't made of gold or platinum or anything precious, but it writes perfectly. I like to jot things down in my Moleskine, and I like this pen because it really slides on the page the way a gel pen does. I have a Montblanc and a Montegrappa and a Pelican, but this small thing is just so much better. It's like the Volkswagen of pens with a Jaguar engine.
Oh my God, I've got so many of these now. This small one is the new one they make, and I have it on my desk and in the shower, and it just puts out amazing sound. You put it behind the sofa, and sometimes people think you have this huge speaker when you're having a dinner party. Do not be fooled, though, you cannot put it on your bike as they suggest in their manual. I only listen to classical and chamber music. Sometimes I'll listen to Italian rock. There's a song I discovered by happenstance on Spotify called Lindbergh by Ivano Fossati.
I like pistachios, and I like Scotch, and one goes with the other. Unless you really are going to get them from Iran or something, the pistachios at Costco are the best and the cheapest. I love getting a deal, but most people don't like to tell you they buy anything at Costco because it's not chic. But you go at 10 a.m. on a weekday to the one on FDR Drive, and all of Park Avenue is there. That's where people shop when they go away for the weekend to their country homes. I like Aultmore and Balvenie whiskey with my pistachios. It might be a bad or vulgar combination, but I feel like when one is there, the other should be. It's like beer with pretzels.