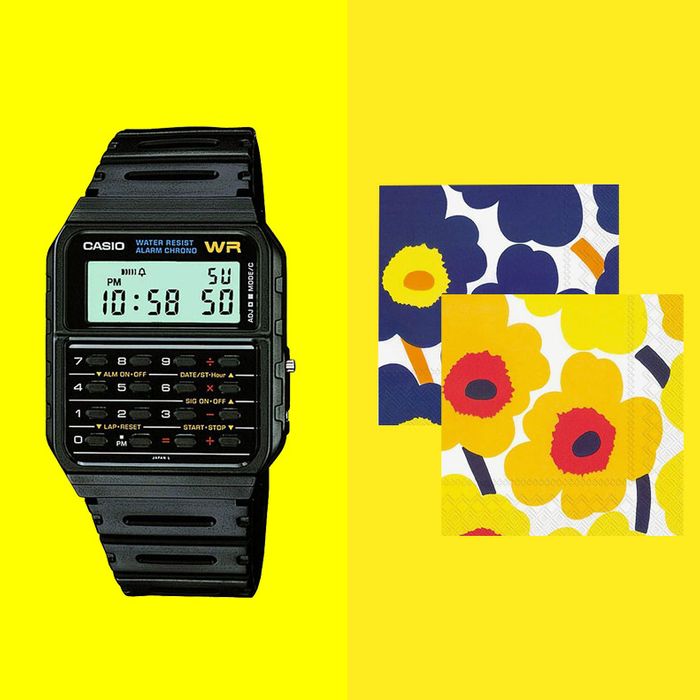 Photo: Courtesy of the retailers
There are lots of ways to show someone you care about them without buying a present — like sending them a note or calling to say hi. But if your partner's love language is receiving gifts, or you just want to surprise a friend with a little something, there are many personal (and affordable) Valentine's Day gift ideas on Amazon for under $25. Below, we sought out the best cheap gifts for a range of valentines — from the tea obsessive to the dog parent, and of course the valentine who'd just like a (beautiful and ethically manufactured) chocolate bar. Since February 14 is this Sunday, most of the items on this list are Prime-eligible and should arrive by Sunday (though at this point, you might also want to print out a gift card or get a virtual gift, just to be safe).
For the valentine who likes to be prepared
This fanny pack has enough room for their phone, wallet, keys, hand sanitizer, and mask.
For the valentine whose favorite meal is chips
Six monster-shaped clips to keep their Doritos, Flamin' Hot Cheetos, or white cheddar chickpea puffs fresh.
For the valentine who's run out of topics of conversation in quarantine
A deck of over 100 cards with different meaningful conversation prompts, like, "What made you smile today?"
For the valentine who misses their yoga studio
These seven wooden dice, each of which is emblazoned with different yoga poses, is a gentle reminder to try stretching it out and get back into the flow.
For the valentine who fidgets
A set of magnetic moons and stars that they can arrange in different shapes — one sculpture on their desk, and one next to the bed.
For the valentine who's afraid of the dark
From our favorite mushroom night-light brand, comes another pair of color changing, mushroom night lights that look more like enokis than porcinis.
For the valentine who's your honey
This honey dipper from Le Creuset, in a Valentine's Day–appropriate shade of red, will make their morning cup of tea with honey considerably more charming.
For the valentine who soaks before bed
Designer Zac Posen puts Dr. Teal's "incredibly soothing," eucalyptus-scented Epsom salt in his daily bath to "unwind." This gift set also comes with foaming bath oil for some extra pampering.
For the valentine who reads before bed
For the valentine you just bought a puppy with
Made of strong, durable nylon webbing and metal clasps, this Carhartt leash won't be chewed through or get tugged from your hands. And, it'll match your beanie.
For the valentine with a green thumb
If they place the box near a window with indirect light and mist twice a day, within ten days they'll have their first (of several) oyster mushroom crops.
For the valentine with no gardening ability
A set of two (unframed) terra-cotta pot prints — one displaying a palm leaf, and another that looks like a flat-leaved Pilea peperomioides — that would zhuzh up any blank walls.
For the valentine who's always losing their AirPods
They'll be easier to find in this secure, hard-shell case that has a loop for connecting to their keys (and enough room for some change and other doodads).
For the valentine on a vitamin C regimen
These ceramic salt-and-pepper shakers don't have the same nutritional value as an orange and a lemon, but they're pretty cute.