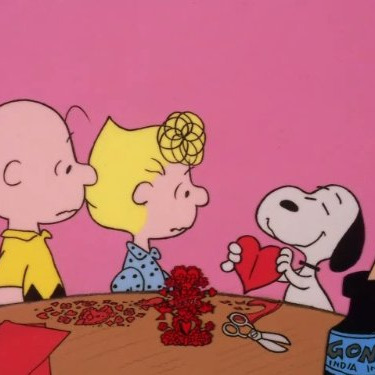 No matter what your (or your partner's) vibe is.
Photo: Courtesy of CBS
You've scoured the Strategist and found the perfect Valentine's Day gift, but the card is equally as important. How do you think a drugstore card will look to the Tony's Chocolonely chocolate bar you gifted her? Or next to the Jaxon Lane Bro Mask you got him? Gifts as thoughtful, and unique, and well-curated deserve a card to match, so, respectfully, we've banned anything from Hallmark or American Greetings from this list. Instead, we've rounded up the most tasteful, punny, and slightly suggestive Valentine's Day cards — all of which you can buy on Amazon, and most with two-day shipping (which is arguably even more convenient than popping into the drugstore on the way home). While many are geared toward romantic relationships, there are also a few cards on this list of for friends, kids (or a child-like adult), and even blank cards you could give to literally anyone. Spread the love with one the funny, punny, crafty, romantic, or retro Valentine's cards, below.
Funny and punny Valentine's cards
Snoring Loud AF Valentine's Day Card
Use the holiday to drop a not-so-subtle hint (then send them this link).
You Otter Be With Me Card
Crafty Valentine's cards
Unusual Valentine's cards
Jumbo Bear Card
This giant bear card is two feet by three feet (check the price) and would be the ideal accompaniment to a Valentine's Day gift of, say, a convertible.
Valentine's cards meant for kids (but great for adults)
Slime Valentines Day Cards
Slime has proven to be a timeless toy, so there really is no better token to represent your love.