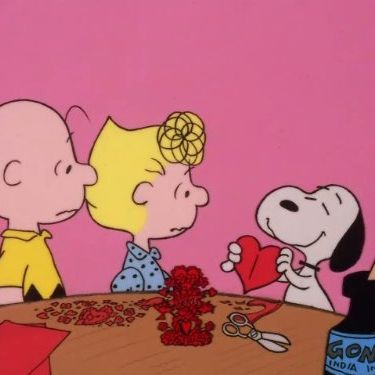 No matter what your (or your partner's) vibe is.
Photo: Courtesy of CBS
You may have found the perfect Valentine's Day gift, but the card is just as important — whether you're long-distance or have been stuck together in the same house since last Valentine's Day. A thoughtful, unique, and well-curated gift deserves a card to match, so, respectfully, we've banned anything from Hallmark or American Greetings from this list. Instead, we've rounded up the most tasteful, punny, and slightly suggestive Valentine's Day cards — all of which you can buy on Amazon, and most with two-day shipping, no masked trip to the drugstore required. While many are geared toward romantic relationships, there are also a few cards on this list for friends or kids (or a childlike adult), and even blank cards you could give to literally anyone.
Funny and punny Valentine's cards
Some not-too-cheesy charcuterie-themed cards to pass out to friends and family.
And a very cheesy (but cute) way to show how much they mean to you.
This card is blank inside, so there's plenty of room to write a spicy note.
An intoxicating choice for the special someone who lifts your spirits.
This emoji-inspired 3-D card is sure to turn up the heat.
Love, from the valentine who wishes they adopted a dog in quarantine.
And an option for someone who's more of a cat lover.
If you haven't said "I love you" to each other yet, here's a good place to start.
For the person you met online and deleted your dating apps for.
You can also celebrate the fact that you and your partner still actually enjoy each other's company.
A set of animal-themed cards for the whole pack.
Crafty Valentine's cards
The paper bouquet on this card doesn't give you much room to write, but the intricately designed flowers should do most of the talking anyway.