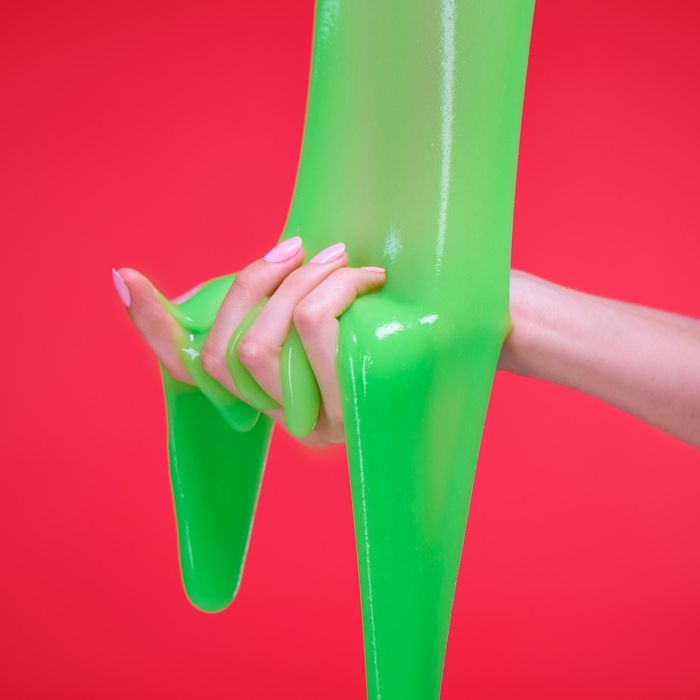 Photo: Tara Moore/Getty Images
According to trend forecasters, slime is still one of the most popular toys around. Kids love it, but there's also a growing number of adults who find the gooey stuff extremely fun, creative, and calming. When we recently talked to toy experts Marissa DiBartolo, editor-in-chief of the Toy Insider; Chris Byrne, a.k.a. the Toy Guy; and Adrienne Appell of the Toy Association for a story about 2019's hottest toys, they all enthusiastically mentioned slime as something to stock up on in addition to toys from Frozen 2, new L.O.L. Surprise dolls, and the ever-popular Hatchimals.
According to our panel of experts, this holiday season the slime universe is expanding — just this week the Sloomoo Institute, an experiential slime museum, opened in New York City. There visitors can play with slime, shoot it through a slingshot, and create their own unique DIY slime batches. Appell says that due to the slime craze, we're now seeing a ton of slime variations, including "kinetic sand, dough, putty, and other compounds." She also told us to be on the lookout for unboxing toys that are combining all of the different varieties. To help you navigate the wide new world of slime, we picked out the 17 best slime products you can buy right now on Amazon, for everyone you know.
For your nieces and nephews who keep saying they're bored
For your sister who's stressed at work
For your mom who's never tried slime
For tweens who love Buckyballs
For your ice-cream-obsessed dad
For your friend with warm hands
For the kid who's into secret messages
For fans of Dr. Pimple Popper
For the grade-schooler obsessed with dinosaurs
For the grade-schooler obsessed with unicorn poop
For goth teens