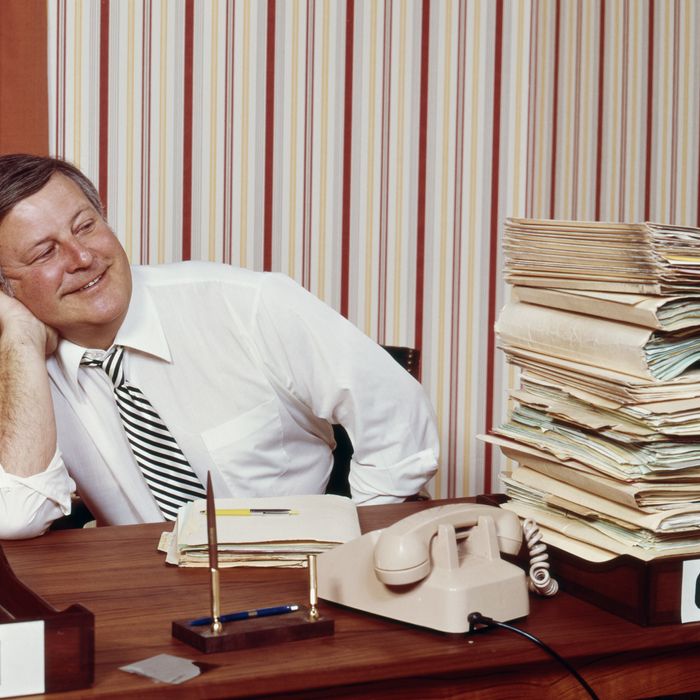 Photo: H. Armstrong Roberts/ClassicStoc/Getty Images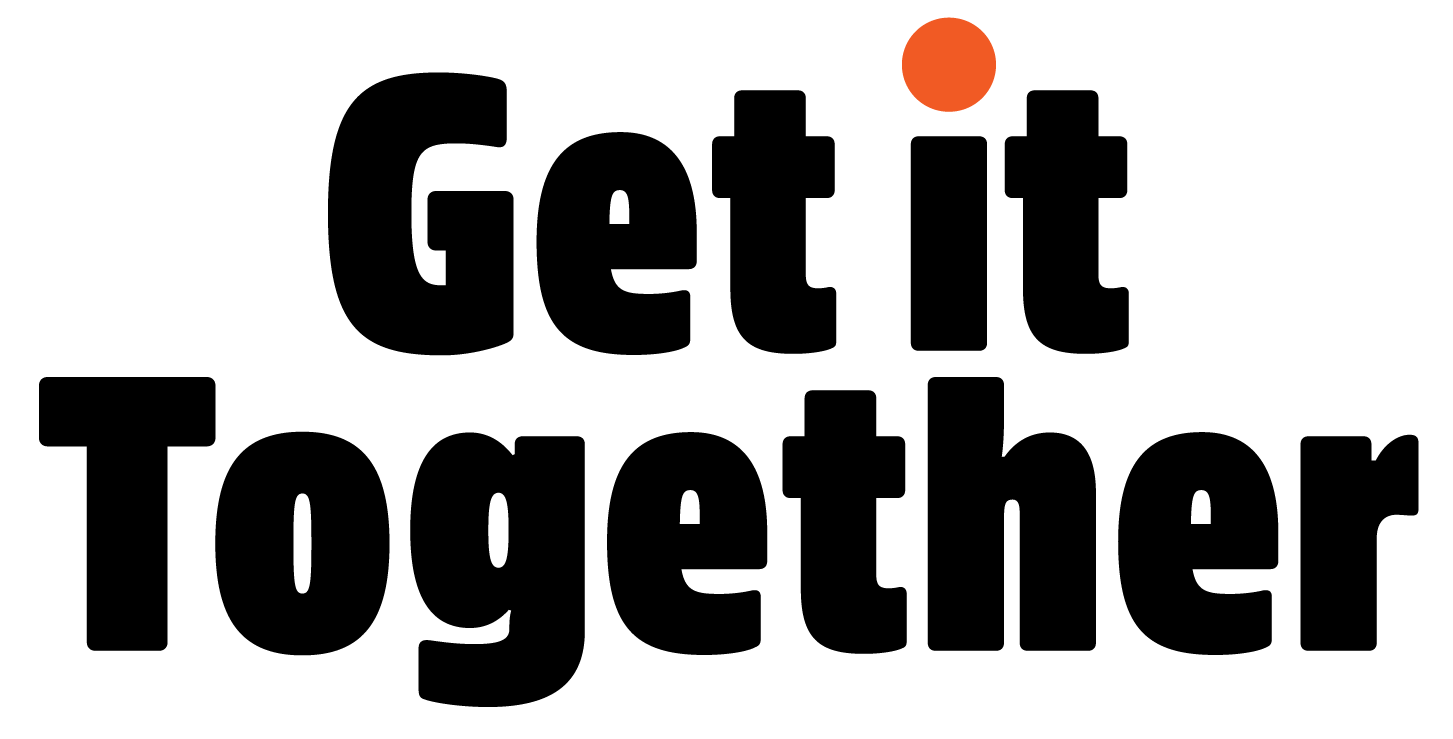 It's now spring, which means it's also the season of cleaning and organization. There's something particularly alarming about emerging from the winter doldrums to find that your home is a dusty, cluttered mess. To help you (and us) with sprucing up and restoring order, we're talking to professionals and experts this week all about the best tricks and tools.
If you've ever felt overwhelmed by the sight of your desk, it's probably time to do a round of office organization. But before you invest in a brand-new paper organizer for your desk or a whole new desk organization set, take a second to think about what you actually need to do your job. "It's two things: What do you do within any given week or two, and what do I need to support my life?" says Ann Lightfoot, co-founder of the professional organizing company Done & Done Home. She adds, "Very little should be in your desk that you're not using within two weeks."
Once you've cleared out the junk, the next step is to maintain the order. And to help you figure out the best way to clean out your desk drawers and keep your work space clear of miscellaneous papers, once and for all, I talked with two professional organizers about their favorite desk- and paper-organizing strategies and asked them to share some of the organizers they use to keep their own offices in good, working order.
"What I would do is gather all the paperwork and put it in a pile to sort through. Because if everything's spread out, your mind is going to be overwhelmed, and the more streamlined you can make it, the better. I get a file box and put hanging files in it, just to act as a sorting tool. So instead of creating more piles, I just put the papers in the stand-up file and create temporary files. Once you're done going through everything, you can see, within a very small amount of space, everything that you've got, and then you can make some better decisions about what to do with it and how you're going to create your system. I like more of a paperless office, so I don't really care what the hanging file is. I'm more about it being cheap because I don't like them, and I just want to use them to sort." —Beth Penn, Bneato Bar
"You have to come up with a system for the papers [that come in], so what's going to get filed, what's going to stay out and active, what projects need a home. I typically like desktop files or magazine files. You can get ones that go on the wall or ones that go on a bookshelf above your desk. I, right now, have just two: to do and to scan. I always work in the kitchen; my home office is the kitchen, so I just have two little magazine files that live in my kitchen cabinet, and that's where the paperwork goes, so it's not out and annoying to everybody else that lives there. Especially if you don't have a dedicated office space, I find it's really important to be able to put stuff somewhere and have a home for that." —Penn
"I recommend a very simple filing system because I find that the more complicated it is, the less likely you are to file, and the more homes you create for things to live, the more things tend to get lost. So utilize things like straight-line files, which means all the tabs are in the same place — you're not doing zigzag placements of your file tabs. You're coming up with very broad categories, so instead of a name for each credit card, it just says, 'Credit Cards.' You want to create less work on the front end and more work on the back end. The likelihood of you having to go in there and search for anything is unlikely. So what you want to do is create an easy spot to drop stuff. Yes, I'm creating more work on the back end, maybe I have to flip through some stuff, but the chances of me actually having to do that is unlikely." —Penn
"If you're running your own business from home, and you have your tax files: I use an expandable monthly file. We throw all our receipts in each month, but by the time the taxes are done, we put the year, and it goes out into storage. We get it out of there. When Kate and I started out, we had envelopes — it just took too much time. Having the 12-month expandable, we wrap the band around it [at the end of the year], and then we're done." —Ann Lightfoot, Done & Done Home
"Anyone who has even the slightest fear of identity theft, they hang on to everything. So if that's the fear, have a box or a bag in or near where you work for shredding, and drop [those papers] off at Staples, where shredding is a dollar a pound, or something. But sitting there, feeding those home shredders one page at a time is a total waste of time. Have a bag, like a tote tag or the shopping bag you'd take to the grocery store. If it's a box, it just gets too heavy for most people to carry. Once a month, walk it over to Staples, have it shredded and handled, so you're not having that problem. And when it has a place to go, it doesn't gather up in your working files." —Lightfoot
"We take everything out of the place where it 'lives.' When you take everything out, you have to touch it all, and move it all out. Really take a good, hard look at that junk drawer: the extra cord, the clips, the stamps, whatever you might be using. Keep the things in there that you use on a weekly basis. And [put] a bin with a lid in the closet in your office for the three-hole punch — the stuff you occasionally use but if you didn't have it, you'd be screwed. Look at your junk drawer as a support drawer for what you're trying to accomplish in any given week, and that's what should be in there." —Lightfoot
"I try to file [office supplies] away, as much as possible, in a desk drawer. What I typically have done with clients is to take everything off the desk. Have nothing on it, and as you use it, pull it out. You might be surprised at how rarely you use a lot of that stuff. Keeping it one color scheme and limiting the amount of things keeps it from being a distraction." —Penn
"I typically mirror what is paper in the digital space. So let's say we've got bills to pay. I would take that and go, 'Okay, so what of these bills can I get paperless, and can I go ahead and set them up through my banking system?' I recommend for people to get a password app because once you start living more of your financial and paperwork life online, you really do need good passwords for everything, and the only way to do that is by using a password app, and that alone is a process. All of this stuff takes time, so I think people need to get in the mind-set that it's not going to happen overnight, but it's going to save you a lot of time in the long run, so it's okay." —Penn
"Instead of paperwork going into my filing cabinet, it goes in my digital filing cabinet, which is Google Drive. Then the same files that I would've had paper, they exist in the digital works. So I find once you get the backlog scanned in with something heavy-duty, like a Fujitsu ScanSnap, that's a paper-fed scanner that can take many pages at a time, anybody can get by, for the most part, with an app [on their phone]. I love Scannable. It's a really good one, very easy to use, and I find it creates really high-quality PDFs." —Penn
The Strategist is designed to surface the most useful, expert recommendations for things to buy across the vast e-commerce landscape. Some of our latest conquests include the best women's jeans, rolling luggage, pillows for side sleepers, ultra-flattering pants, and bath towels. We update links when possible, but note that deals can expire and all prices are subject to change.
Every editorial product is independently selected. If you buy something through our links, New York may earn an affiliate commission.