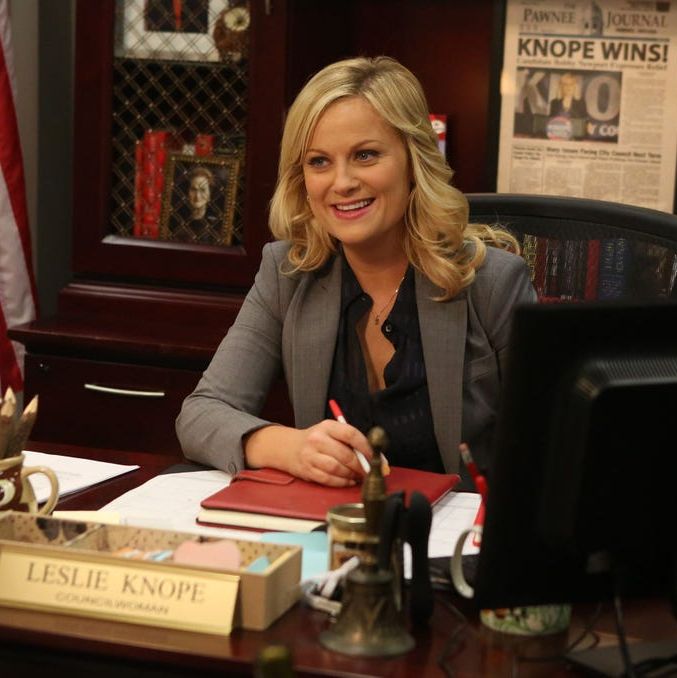 It's one thing to have a cluttered desk at an office that you get to leave at the end of every day. But when your desk is in your home — like many of ours are right now — clutter becomes inescapable. No matter where you're working, Brooklyn-based professional organizer Allison Dunn, the founder of Neat Rules, says, "You want to get rid of clutter so that you can really focus on the things you need to use on a day-to-day basis." The best way to do that, she says, is to "create a system where you only keep what you need, and everything you need is accessible, so you can be more productive." Once you've cleared out the junk and zeroed in on your essentials, the next step, of course, is to keep them in order.
To find the best things for organizing desks or other workspaces, we talked to Dunn and four more professional organizers about what they use to provide a place for everything (allowing them, as the saying goes, to keep everything in its place). While our experts generally agreed on the types of tools you'll need, each had slightly different preferences when it came to specific products, so we've organized their recommendations based on category, from desktop trays to filing systems to drawer organizers, and more.
"The first step to any organizing process is to group and categorize things," says professional organizer Rolanda Lokey. She says the biggest complaints she gets from her clients relate to paper, from bills to files to even loose Post-its. "It piles up so quickly and is also very easy to misplace," she says. For those clients, she recommends three-tiered trays like this affordable one from Amazon she told us about (which can work just as well for storing notebooks or even small supplies). She likes the three tiers because they allow for easily categorizing things within them as urgent, midterm, and long-term. "Once you get papers contained, your desk looks a lot neater," she promises. While there are a lot of three-tiered trays out there, another reason she likes this specific one is for its mesh material, which she says won't collect as much dust and makes it easier to see what's inside. Plus, mesh "goes with just about every décor scheme," she adds. "A lot of my preference for mesh organizers is functional, and it's something I would recommend to probably 80 percent of people. You can do a lot with them."
If you don't need a three-tiered system to organize paperwork (or just don't have as much littering your desk), Lokey says you can always get by with a single tray, like this one that she also recommends. The gold finish makes it look a little more distinguished, and it has that open design she likes for visibility and minimal dust-collecting.
If you like the metallic look of the above tray but want something with a little more heft, consider this tray that Queer Eye's Bobby Berk recommended to us. It's made of solid brass (which explains its higher price tag) and looks "beautiful," according to Berk, who says that it's more than just a pretty object sitting on a desk. "Having a tray is better than just using a desk drawer," he says, "because I find that when you use drawers, the stuff that goes in it is never seen again, which just adds a lot of clutter to your life." Trays, on the other hand, are a visual reminder "of the stuff that needs to get thrown out or dealt with."
Editor's note: This product is available to purchase now but will not ship until October, according to the retailer.
On the other end of the spectrum, perhaps you want a desktop tray on steroids that is capable of holding not just your paper files but also pens and more. For that, Lokey suggests either of these organizers. Both are mesh and come with attached compartments for pens, pencils, or other small supplies, with the slightly pricier Designa organizer also including additional spaces for file folders and even business cards.
Photo: retailer
For those who have more paperwork than can fit in a desktop tray, our experts recommend using some sort of filing system, whether that's one you hang on a wall near your desk or one that can be placed on top of it. Brennan Reid, the owner of Aristotle Organizing, prefers wall-mounted file organizers like this one from Tru Red, because they "clear a desk to allow more space, not only giving it a cleaner look, but giving you more space to work with." (Though he notes that you can just as easily place this on or under a desk.) Another thing he likes about this organizer is its small size, which "forces you to keep your current work files limited." Reid says visible filing systems — whether hung or on a desktop — are better than filing cabinets, not only because they make your paperwork that much easier to grab, but also because they force you to look at it (and therefore make sure it looks organized).
For those without wall space (or who'd prefer to keep office supplies confined to their workspace), here's another compact mesh file holder that stands on a desk and comes recommended by Beth Penn, a professional organizer and the founder of Bneato Bar. She says a file holder like this, when used with your standard hanging folders, eliminates "piles" of paper on a desk.
Slightly more handsome is this magazine holder, which Dunn says adds a "nicer, cleaner" touch to a workspace. (She particularly likes Bigso Linen Marten's line of organization products, because things like this magazine holder can be matched with its letter trays and desktop organizers for knickknacks.) Both Dunn and Penn say magazine holders are great alternatives for organizing paper files because they can either stay on your desk or go on a nearby bookshelf. Penn, who uses her kitchen as a home office, stores paperwork in two magazine holders she keeps in a kitchen cabinet, "so they're not out and annoying to everybody else that lives there."
Best
office-supply
organizers
Once you've got your paperwork organized, you'll want to make sure your pens and other smaller supplies are also in order. Echoing Dunn, professional organizer Daniel Loya, the owner of Spaces Transformed, says it's just as important to make sure office supplies are not only organized but easily accessible. "You don't want any kind of super-complicated system that makes it difficult to retrieve things," he says, which is why something like this streamlined bamboo shelf organizer appeals to him. "This organizing tool has four compartments in three tiers to maximize function and storage capacity," explains Loya. He also likes its bamboo material, which he notes is environmentally friendly and can help bring a bit of "nature into any sterile office area." With a shelf and three drawers, it will help "store a variety of items in an orderly way," he assures.
For something smaller and more minimalist, Loya suggests this sleek organizer from Yamazaki, which he says "offers simple organization balanced with clean lines that make it a work of art." The steel-and-wood-veneer stand can neatly hold "anything from writing utensils to glasses and smartphones," he notes.