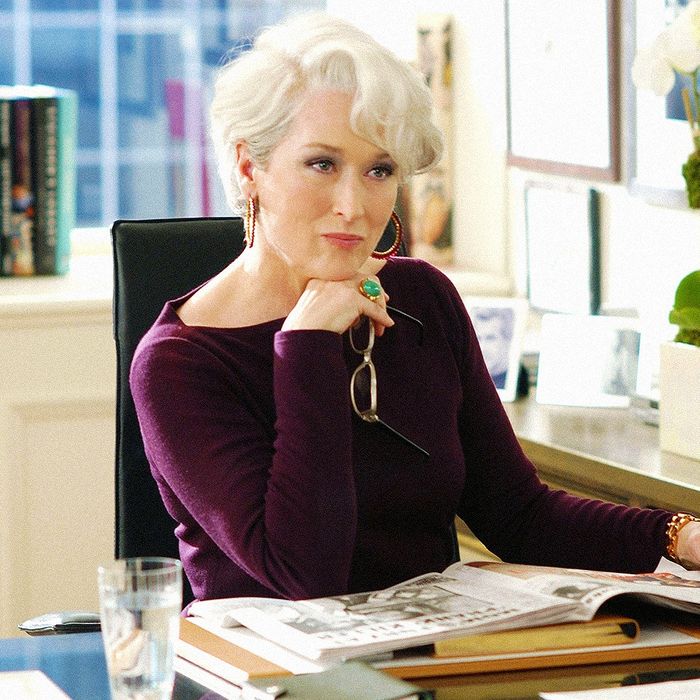 Buying a gift for your boss can be a potential minefield. Spend too much and you risk making them feel uncomfortable. Spend too little and you might as well not get anything at all. The gift should feel familiar — but maybe not too familiar — and at best might even reflect some of their interests outside of work. To make the hunt a little easier, we found gifts for every type of boss out there, from camping obsessives to coffee drinkers, working parents to people whose Zoom backgrounds are nothing but plants.
For the boss who sends emails at unreasonable hours
Perhaps they're just blissfully unaware of the time when they send emails at 10 p.m., and all they need is a trusty alarm clock to keep communication to business hours. This inexpensive and stylish one has a big, bright display they can't miss.
For the boss who just came back from maternity leave
Being a new parent is stressful enough and piling another job on top of that would leave anyone a little tense. Help them relax a little with this back massager. It provides heat and massage, and it's also compact enough that they'll (eventually) be able to bring it to the office.
For the boss who hates pens
Get them a status-y pencil instead. This one is beloved by Indré Rockefeller and John Steinbeck, who is said to have begun every writing session by sharpening 24 of these.
For the boss who just got engaged
Engagement gifts can be tricky, especially when you only know half of the couple, but a thoughtful vase for all the congratulatory flowers they'll likely get will be a greatly appreciated gift. This modern three-piece set gives them plenty of options to choose from if you don't exactly know their style.
For the boss who needs an afternoon pick-me-up
According to jeweler Ben Baller, this is the Japanese equivalent of Gatorade, perfect for your boss who might be slow to respond during that afternoon slump.
For the boss who's always doodling
Strategist writer and resident artist Liza Corsillo says this drawing pen is "great for graphic comic book–style drawings, filling in large areas, or just zoning out and drawing a bunch of satisfying stripes across the page," which is exactly what your boss is probably doing on marathon Zooms.
For the boss who's into crafting
If they're always talking about their weekend DIY projects, perhaps you can introduce them to something they haven't tried yet, like knitting. This beginner's kit comes with everything they'll need, including four types of yarn, knitting needles, and access to instructional videos.
For the boss with big ideas
Photo: retailer
Creativity can sometimes strike at the most inconvenient times — like while taking a shower. In the time it takes to towel off and find a pen and paper or open your Notes app, the thought might already be gone. They'll never miss a stroke of genius with a waterproof pad and pencil suctioned right to the shower wall.
For the boss whose office coffee table needs a boost
Jean-Francois Jaussaud's intimate photographs feature acclaimed French-born artist Louise Bourgeois in her New York City studio. The collection spans the last 11 years of Bourgeois's life, before she died in 2010.
Tyler Mitchell is a prolific photographer famously known for being the first Black photographer to shoot the cover of Vogue. His first monograph was recommended to us by the photographer Andrew French, who says, "Mitchell's work was featured as the first exhibition at the new ICP space this last winter. He has been influencing photographers new and old with his brilliant narratives."
For the boss who always seems to be looking at their phone
Queer Eye's Jonathan Van Ness told us about this smartphone stand, which he first saw being used by a makeup-artist friend. Although he was skeptical at first, he quickly grew to love it and bought his own. "It frees up your hands so you don't have to hold your phone so much," Ness says.
For the boss who's addicted to cold brew
Cold brew is expensive. Your boss will thank you for keeping your eye on the bottom line.
For the boss who's addicted to pour-over