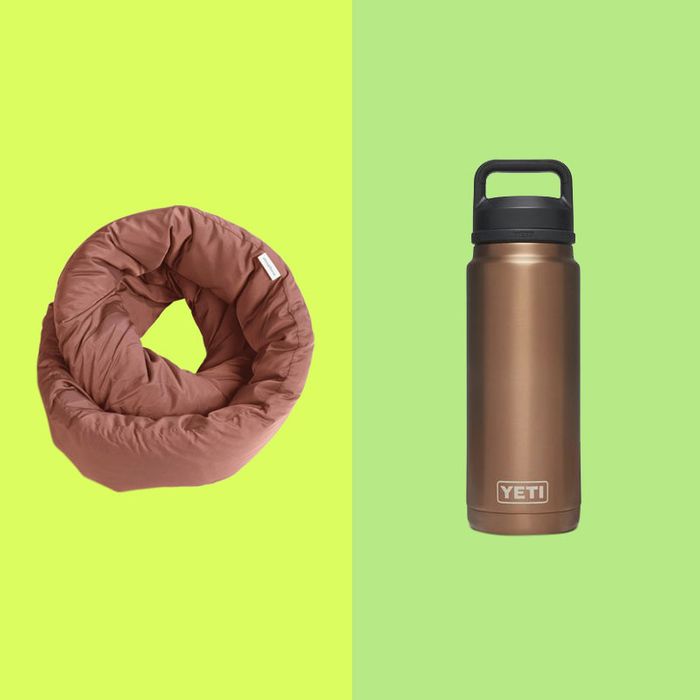 Photo-Illustration: The Strategist
Buying a gift for your boss is a lovely idea that can also feel like a minefield. Spend too much and you risk making them uncomfortable; spend too little and you might as well not get anything at all. The gift should feel familiar but maybe not too familiar, and it should reference something unique about them. At best, it will celebrate some of their interests outside work. To make the hunt easier, we found gifts for every type of boss, from fitness obsessives to coffee drinkers to working parents to people whose Zoom backgrounds are a wall of plants. While most of the gifts below can be found on Amazon, we found some at other retailers too.
For the boss who always writes things down
Photo: retailer
If they can't go a day without passing you scraps of paper with to-do lists or notes about their next big project, your boss will appreciate this waterproof notepad, which crime writer Karin Slaughter uses to craft plots in the shower. "Each pad contains 40 sheets which are perforated at the top," Slaughter says. "This is great because they're super-easy to tear off."
For the boss who is terrible with time …
This simple, friendly timer is small enough to fit on a desk at the office or at home. As one contributor tells us, the 60-minute timer is a great motivational tool: It has "a visible red disk that slowly disappears as time runs out," and "when time's up, the clock simply emits a few beeps I would classify as 'pleasant.'"
… and the one who is terrible with keeping track of wireless headphones
After washing her AirPods for a second time, Strategist intern Brenley Goertzen switched to these lightweight, wired headphones that won't ever get accidentally thrown in the laundry. Goertzen notes that the retro-looking Porta Pros are piercing-friendly (not too snug) and capable of reaching higher volumes than AirPods.
For the boss who watches back-to-back in-flight movies on work trips
Food stylist Judy Kim can use her AirPods with in-flight entertainment systems thanks to this adapter, which eliminates the need to pack an extra pair of corded headphones specifically for the plane. Kim also appreciates that seatmates can reach the aisle without getting tangled, meaning she doesn't "have to unplug corded headphones, then my seatbelt, and then redo the whole setup, so it's not a mess."
For the boss who wishes their lunch were more exciting
A pinch of flaky smoked sea salt from Icelandic company Saltverk — which produces its salts using sustainable geothermal energy — should zhuzh any lunch right up. Strategist contributor Hannah Howard says, "I'd never before experienced a smoked sea salt that was quite so satisfying."