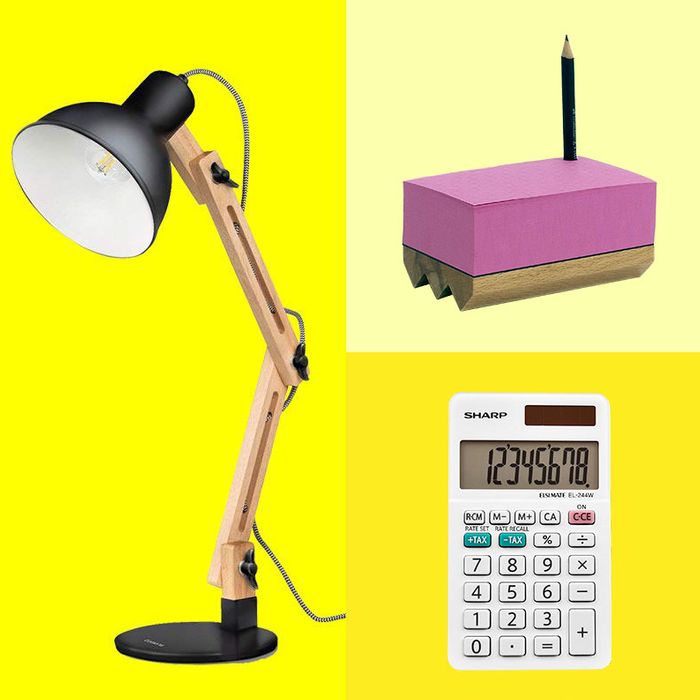 Stocking up on desk accessories generally doesn't rank high on the priority list. But if you're one of the many office workers still logging in from home, you might be looking for ways to zhuzh up your workspace so it feels more like your old cubicle. Or if your office is now reopening for business, you might be looking for something to freshen up a space left vacant for months. While a comfortable desk and desk chair can go a long way in making your setup a little more professional, functional accents — like, say, a USB-powered humidifier that looks like a succulent — can also make it a bit more enticing. Below are 24 such accents (including the aforementioned humidifier) that will make working from home (or returning to your old desk) a little more bearable. While all of the things on this list are available on Amazon, we've found some of them elsewhere, too, for those who like to shop around.
While some living plants can do well in offices, a simple silk orchid like this one is foolproof and mess-free. We like that it comes with a white vase, so you don't need to worry about finding a pot.
Or, for the succulent fans out there, here's that USB-powered humidifier.
Strategist senior editor Anthony Rotunno swears by the word clock at his desk, which tells time in five-minute increments — and in complete sentences. He says that there's "something inherently calming" about its "soothing display."
If you need something to keep your hands busy during an endless Zoom call, try this fidget toy made of rainbow-colored wooden balls. When it's not in use, it can double as a cheery paperweight.
Another way to make those video calls a little more fun? Pretend you're gabbing with your friend on a landline instead by using this handset that plugs into your laptop or cell phone via a headphone jack (newer devices without that port may require an adapter). Rotunno, who uses his handset every day, says that even just looking at it "can invoke happier times — like nightly calls with grandma from my family's old kitchen phone."
A whimsical tissue-box cover to make those boxes of tissues you have in your pandemic-preparedness arsenal look a little more interesting.
This matte-black-and-wood guy would be great for brightening (and sprucing) up a workspace that's far from a window.
This compact memo pad with a built-in pencil holder will save space and has everything you need to jot notes in one place.
Give that stack of business cards a proper home. This can hold up to 90 cards.
This little all-steel whale stapler is made in Cologno Monzese, Italy.