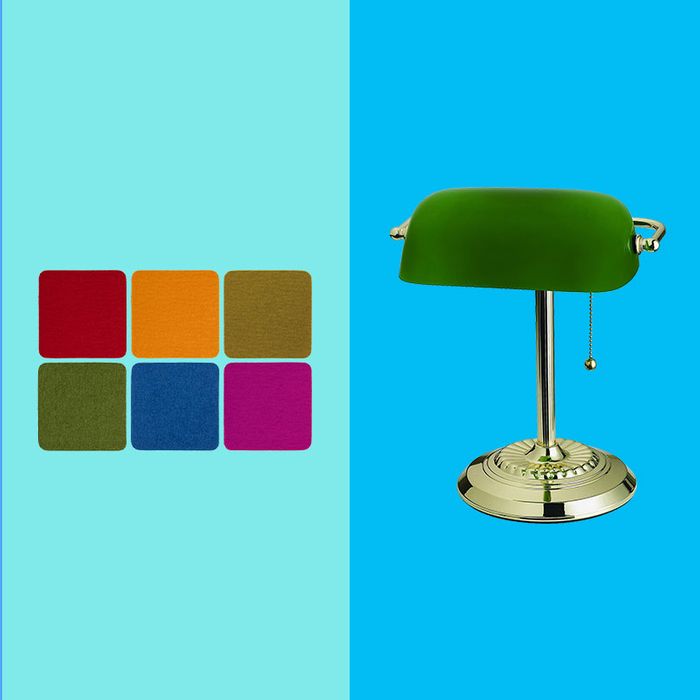 Photo-Illustration: Vendors.
While a comfortable desk and desk chair can go a long way in making your WFH setup a little more productive, functional accents — like, say, pencils that blossom into herbs — can also make it a bit more enticing and uplifting. Below are 35 such accents (including the aforementioned sprouting writing implements) that will make working from home a little more bearable. While most of the things on this list are available on Amazon, we've found some of them elsewhere, too, for those who like to shop around.
If you have a private office space and prefer to take calls on speakerphone like some bigwig Hollywood agent, this pleasingly old-fashioned speaker would allow you to do just that — it's Bluetooth-compatible, making it easy to sync to a (smart) phone. Small enough to fit in a bag, the gadget can also play music and even pair with smart devices like an Amazon Echo, making it quite versatile for the price.
As seen in our roundup of the best desk fans, this one — a Home Depot best seller — was named a top option. The minimal stand design won't take up much real estate, and we think the copper-and-white combo is chic.
Bookends with a little heft will make your home office feel more like a capital-S study.
While they may be more commonly used on tables, a set of coasters is an easy way to keep a desk from getting mucked up by water rings or coffee stains. This set comes with six, in neutral gray, white, and charcoal hues. Any you don't need to keep in the office can, of course, be used at home.