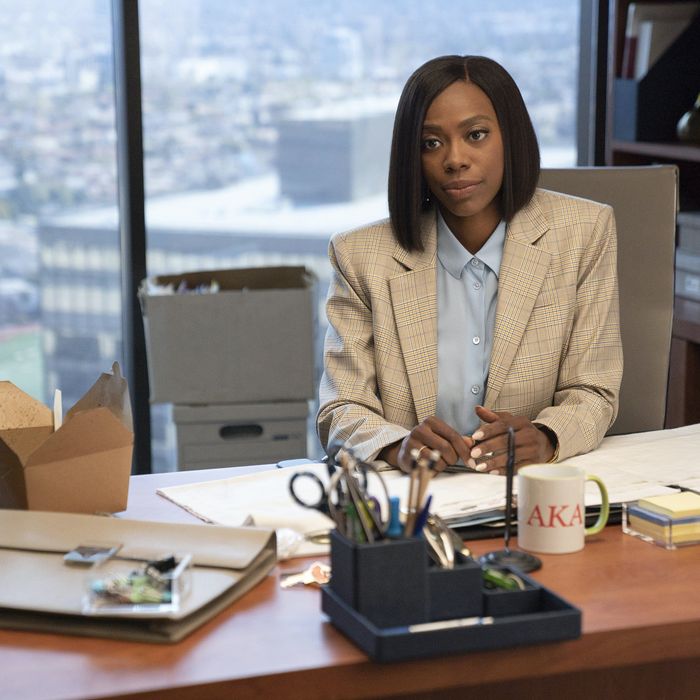 More people are working from home now than ever before, and since it's looking like many of us will be working remotely for a while longer, it's a good time to finally set up an actually-comfortable home office. While we've covered the best standing desks (and the mats to go with them), laptop stations, laptop tables, lap desks, and even spoke to experts about the best posture-correcting products and best chairs for the home office, here, we've found the best-reviewed office chairs on Amazon, according to the people. One note: Chairs are selling out quickly and stock is fluctuating. While we will be updating this story with in-stock office chairs, don't dillydally if your dream chair is available — it might not last long.
Related Article: Best Ergonomic Office Chairs | An Ergonomic Chair Cushion
Best-rated office chair
With over 2,700 five-star reviews, this high-backed swivel chair from Amazon's house brand gets a lot of praise for its comfort and support. One reviewer, who claims to "spend about eight to ten hours daily sitting on this chair," writes, "So far, it has provided continuous comfort for my back and my productivity has increased since switching." Another longtime user says, "The leather holds up very well. I don't expect this to be true forever, but after approximately 1,800 hours of use, there is no tear or warning sign." Reviewers of all different body types like this chair, as well. "I'm close to 300 [pounds] and it's doing okay with my weight," asserts one reviewer, while another mentions that its high back makes it "tall enough to support my 6-foot-6 frame." Even a 5-foot-1, 105-pound reviewer says she "would certainly not hesitate to purchase it again or recommend it to others."
One reviewer perfectly sums this combo of comfort and longevity: "I use this chair six to eight hours daily, five times a week, even weekends, and I have zero complaints on comfort. Considering I had neck surgery to replace a disc, that is a compliment to ANY chair."
Best-rated (less expensive) office chair
Unlike our pick for best-rated office chair, this one isn't as universally comfortable. "This chair is in between a kids' chair and an adult chair," one reviewer writes. "I would call it a preteen chair. It is perfect for my daughter." Another says it's a great height for their 9-year-old, while another parent writes, "My 12-year-old daughter loves this chair and that it adjusts up and down and has wheels." But a few adults also find it comfortable. "The quality is good … It's not $200-chair good, but it's definitely sturdy enough to last," says one. "The design is highly ergonomical and features fantastic back support while doing computer work." Another agrees: "It gives me the lumbar support I needed in order to sit at my desk and service my clients from my home office."
Best "leather" office chair
Some reviewers aren't convinced this office chair is made of real leather, but according to the description, it is, and reviewers are impressed with it anyway. "It's a nice synthetic leather as I have seen on a chair costing well under a hundred bucks and nicer than most I have seen for up to two hundred," one writes. "It is comfortable, stylish for its price point, and a really good value." Another says, "I am oftentimes studying for eight to ten hours, and this chair is so soft and so comfortable." Plus, it can last: One reviewer says that, after a year, they "haven't noticed any degradation of the softness of the butt and back pads despite this being my daily computer chair in which I spend a decent amount of time." This chair reclines, too, making it even more comfortable. One reviewer who works from home says, "It also leans back nice, and is sturdy, so I can kick my feet up on the desk like a CEO but while wearing boxers and socks."
Best lightweight office chair
With more than 2,400 reviews, this AmazonBasics low-back, armless swivel chair is "a high-quality chair with an excellent price range," according to one satisfied customer. "The wheels move with smooth fluidity, the chair cushion is very comfortable, and the back of the chair provides ample support," noted a pregnant reviewer who also lauded its back support. "Lightweight but solid," another reviewer attests.
Among those who like to hunker down and get work done, this armless model is a winner. "I use this AmazonBasics chair for programming and development," a reviewer explains. "For computer tasks it is great. I use a similar chair eight hours a day at work, but it isn't as good as this one." The main sentiment expressed is that this thing feels luxurious relative to its price point, routinely exceeding reviewer expectations: "I have one office with just a straight back folding chair and this is like having a limo by comparison."
Best leather executive office chair
"This chair is the best-looking leather chair I've seen at almost any price," remarks one enthusiastic reviewer. "I love the pattern, it's super-padded, and the overall fit and finish is excellent," adds another. The consensus is that this faux-leather chair, as one reviewer puts it, is "very nice and classy."
Reviewers agree it's both comfortable and supportive. "I am very impressed with the quality of the leather, design, and comfort," notes a reviewer who also likes that "the seat has plenty of cushion" and lauds the "nice lumbar support." Another regards this "sleek-looking chair" as "supercomfortable" whether you're using it for gaming or getting stuff done. The chair is somehow "so nice to sit in [that] I actually look forward to coming to work … Everyone in my office agrees it's a steal."
Best fabric executive office chair
"If you wanted a comfortable chair for an affordable price: This is that chair," one reviewer states. "Chairs of this quality were almost double the price," offers another. A comparison shopper confides that "I actually ended up returning a much more expensive chair for this one, and I'm so glad I did."
Part of the appeal of this chair is the fabric, which is "very comfortable, and breathes, unlike leather," says one reviewer who adds that "if you sit at a desk for long periods at a time, you'll be happy with this chair." "It's very comfy, the micro suede fabric feels nice," another notes, adding that it also "gives me the lumbar support I desperately need."
Best mid-back mesh office chair