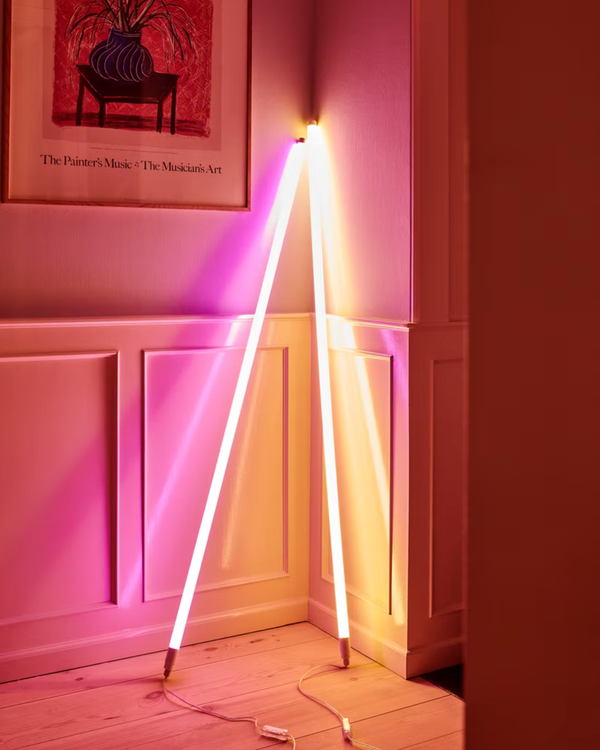 An all-over-the-place assortment of stood-behind products culled from this very website that appeared in the August 29 issue of New York Magazine.
Back in 2016, one of our editors discovered a pair of Japanese toenail
clippers at Tokyo's Narita airport capable of, as he put it, slicing through nails like a santoku through a tomato. Six years later, while refreshing our clipper coverage, Strategist writer Arielle Avila spoke to nearly a dozen dermatologists, nail technicians,
and beauty writers to find out their favorite. Although the consensus was
that a classic $11 Tweezerman is the best around, she wasn't completely convinced. So she got her hands on the latest version of the Japanese model (the Seki Edge — it has a more ergonomic grip than the original and costs $20 on Amazon), and when she took the Seki and the Tweezerman to her toes, the winner was immediately clear: "The ease and seamlessness while using the Seki made it stand out as truly the best."
Photo: Author
In 2020, I moved from a glorified closet into a one-bedroom apartment. After getting the essentials, I started chipping away at the less immediately
necessary things that make an apartment feel like home. High on that list was an alternative to the overhead light in the kitchen, which has a greenish, Saw-movie-style cast. Looking for the opposite, I bought Hay's LED light bar in an egg-yolk yellow. I love this thing. It's very bright — when I first plugged it in, I felt like I was in a knockoff Queens rental version of a Dan Flavin installation. And it creates a warm, ambient glow that's closer to restaurant signage than an e-sports setup. —Erin Schwartz
What
I
Can't
Live
Without
"I have a couple of these in black. They're super-lightweight, unlike those
heavy solid-wood boards. I keep multiples in a drawer without having to worry about the weight. They're less absorbent than solid-wood boards, so
they dry very quickly when I wipe them down after washing. This is great because moisture between boards freaks me out."
"I bought it for the first time when I was Christmas shopping in Los Feliz in
L.A. I went into some store that was selling really overpriced linen shirts and coffee cups and bath mats. They also had this incense. I think it was the
cheapest thing in the store, so I tried it, and I've just been buying it in bulk ever since."
"It's great because it has all the colors you'll ever need. I always carry one of
these because, in this day and age, someone's always looking for a pen. I've
given so many away. And I've often pulled one out just to practice my ABCs in cursive to remind myself that I still can, because no one writes anything anymore."
"I grew up in a town adjacent to Princeton," Alison Carroll, co-founder of the
olive-oil brand Wonder Valley, says, trying to pinpoint when she became so
drawn to the color orange. "And my dad is a big fan of the Philadelphia Flyers." Here, some of her favorite orange things.
I'm pleasantly surprised by how functional and high quality this is
considering it's such a design-y piece. We recessed this tall, narrow fridge
into the wall, and it looks great. It's such a mood-boost in the morning when you're grabbing items from it and fixing breakfast."
"BlueStar ovens, made in Pennsylvania, are as solid as they come — just cast
iron and steel. But then I found they have a bajillion color options for knobs
or to match your hood, so you can get creative in a way that I don't see with
other appliance brands."
"We love a John Derian paperweight in our house. It's such a beautiful object
to have on a coffee table or perched on a stack of books. This nasturtium one
caught my attention, of course."
I lost a toenail this month. It's so gross, and I can't believe I'm sharing this,
but it is my truth. It happened the morning of a friend's birthday dinner that I would not be able to wear sneakers to, so I had to act fast. My first thought was to try and paint the skin and see if that was passable, but then I Googled "toenail press-ons" and was delighted to find that they exist. I found these at my local beauty supplier in the signature white the rest of my toes were already painted in and in no time had ten toenails again. Thankfully it didn't pop off during the night and held on for nearly a week after. —Jenna Milliner-Waddell
Some Fake-Out Makeup
Two actresses we spoke to couldn't say enough good things about the stage-
makeup line Kryolan.
Annie Hamilton has used the Kryolan tear stick since 2017. "Yes, it's great for
auditions," she says. "But it's also great for when you need to cry and know
you have the feelings but are scared the actual tears won't come. Or for parties when no one's paying attention to you."
Chloe Cherry says Kryolan's fake blood is what the costume designers use on the set of Euphoria. "I've used fake blood a lot on sets," she says, "and this stuff is the best because it doesn't really come off. It stains your skin for a day."
Saw Something, Said Something
For a story on the best dining chairs, I spoke to vintage dealers, architects,
and chair-book authors about their favorite designs. As a result, my chair
Rolodex is now deep enough that I've become known as the Strategist's
resident seat identifier, something I've found I can't turn off even when I
leave work. I hadn't realized how bad it had gotten until I started watching
Westworld and got distracted by the design chairs. I've identified six of them
here by scrubbing through episodes for a better shot of a leg or seat, then
cross-referencing those images against product pages and endless
Archiproducts tabs. —E.S.
The Emeco, an ultradurable aluminum seat, was designed in 1944 for U.S. Navy ships. In season one, Evan Rachel Wood and Jeffrey Wright sit on them in a dark, sterile room underneath the Westworld theme park while discussing robot consciousness.
Another design with a starring role in the first season is the Ton No. 18 café
chair, which debuted (IRL) in 1876. In the show, it appears in several flashbacks as the chair that a major character is sitting on when he commits suicide by robot.
In the third season, fun, zany postmodern chairs start appearing in increasingly dystopian settings. For instance, Caleb (Aaron Paul) sits on psychedelic designer Verner Panton's squiggly Z-shaped plastic chair …
… And he hangs out with Ash (Lena Waithe) and finds a job on Rico, an app
used to pick up crime gigs, while sitting on a Bertoia Diamond chair, a design
introduced in 1952.
You can spot a set of Ikea's wood-fiber-and-plastic-composite Odger chairs in
the season-four premiere around Caleb's dining-room table, pre–robot takeover.
When the park's board members are murdered by robots at the end of season one, they're sitting on a version of Thonet's No. 91 cross-back chairs.
A few weeks ago, a reader wrote in to the Strategist's menswear advice
columnist, Chris Black, asking for something specific: great slacks for a guy who never wears slacks. "First of all," Black responded, "don't say slacks.
Let's say pants or, if we must, trousers. Second, I am going to suggest something that may seem strange: a pair of clean black pants with an elastic waist. This style from Stüssy is slim but not skinny and has a proper zipper. They can be dressed up or down, and the price is definitely right."
Looking for battery-operated or solar-powered? Less than 250 lumens or less than 550? Here are four camping lanterns for every need. —Jeremy Rellosa
Battery-operated, less than 250 lumens.
Solar-powered, less than 250 lumens.
Battery-operated, less than 550 lumens.
Solar-powered, less than 550 lumens.
The Strategist is designed to surface the most useful, expert recommendations for things to buy across the vast e-commerce landscape. Some of our latest conquests include the best acne treatments, rolling luggage, pillows for side sleepers, natural anxiety remedies, and bath towels. We update links when possible, but note that deals can expire and all prices are subject to change.