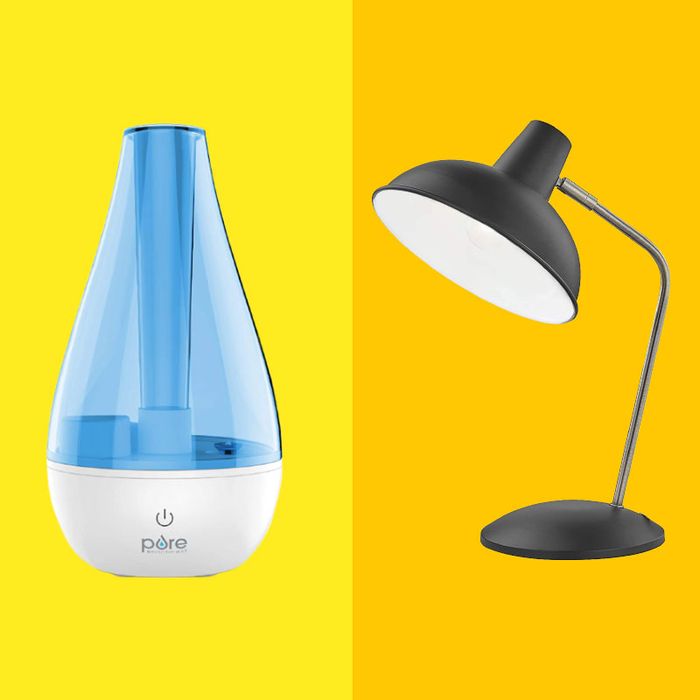 Photo-Illustration: Courtesy of the vendors
Gifting as a boss can be difficult. It's all about hitting that sweet spot of a gift that's not too personal (shampoo, say, or, horror of horrors, an item of clothing), but not too generic, either. We tend to think the best boss-to-employee gifts are things that cost under $50 and nod to both your employee's work life and their own personal interests. A fine line to walk, we realize, so we've rounded up several gift options below that are sure to do the trick. While everything on this list is available on Amazon, we found some stuff elsewhere, too, for folks who like to shop around.
For the employee who is a proud plant parent
A sleek-looking can to water all those plants on their desk that can double as décor when not in use.
For the employee that uses all their vacation days
For the employee who always has plans after work
According to dermatologists, this face mist "enhances the skin's natural glow." It would be a luxurious pick-me-up at the end of a long day.
For the employee aspiring to a zero-waste lifestyle
Going completely waste free is a challenging feat, but reusable sandwich bags — like this highly rated self-sealing one from Stasher that comes in various vibrant shades — would be a good start.
For the employee with a café habit
If they love their morning (and mid-afternoon and early-evening) trips to the café for coffee a little too much, a reusable travel mug like this coffee-snob-approved one might make them feel a little bit better about their caffeine intake.
For the employee who prefers to make their own (cold-brew) coffee
This cost-effective cold-brew coffee maker comes recommended by baristas and roasters alike. Claire Chan, owner of the Elk in Manhattan's West Village, says that it "produces a very consistent product."
For the employee who only drinks tea
A highly rated tea infuser that (charmingly, we promise) makes every cup look like the Loch Ness Monster's bath.
For the employee who talks a lot about their cat
Cat parents love nothing more than thoughtful gifts for their feline friends. We recommend this Rio-approved tunnel, which promises hours of entertainment. It folds down flat, so the toy can be stored in even the smallest of apartments.
For the employee that brings their dog to work
Photo: retailer
If their pup gets a little skittish around strangers, these veterinarian-approved treats made with hemp, chamomile, and thiamine will help soothe its anxiety.
For the employee who's a night owl