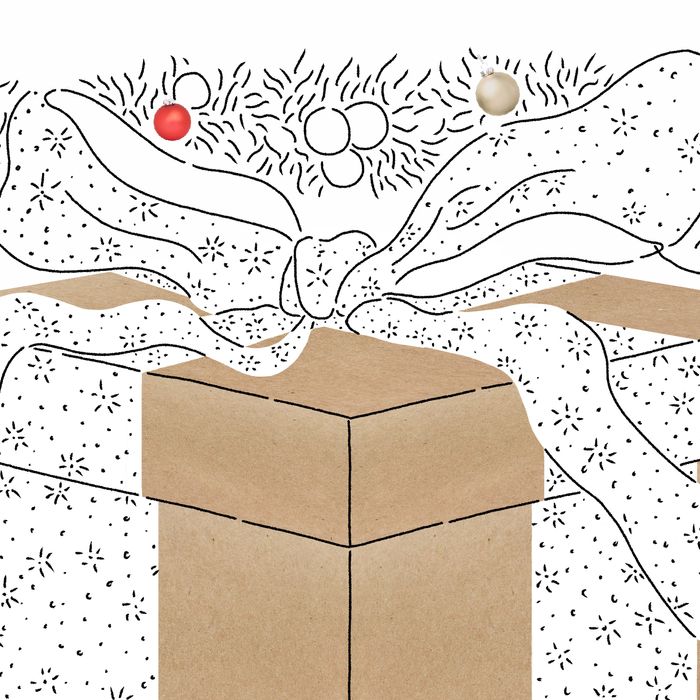 Illustration: by Debora Szpilman
While it's too late to order anything for arrival by Christmas at this point, it's never too late to find the perfect gift — even if that means it's a little belated. And with so much else going on in 2020, we think there's no reason for you to spend unnecessary time (or money) worrying about finding the perfect gift for everyone on your list. So we did all the research for you and put all of our holiday coverage together in one place. We've got gift guides at price points as low as $5, uncovered the very best versions of the most popular gifts, and even asked notoriously hard to shop for people — like teenage boys and new moms — exactly what they want so you can knock it out of the park. And, for those who left it until the last minute, we've also rounded up the best e–gift cards for last-minute gifting as well as a bunch of actually nice virtual gifts, all of which are guaranteed to show up on time.
So whether you're looking for something to gift your cousin who just started (remote) college, your world-traveling dad (who is stuck at home), or your child's teacher, here is a guide to the best Strategist-approved gifts for every single person on your list. And, as always, if you want to stay on top of our gift coverage, sign up for our newsletter so you won't miss a thing.
Gift cards don't always have to be a lame, last-minute gifts — especially in a year when shipping gifts to your recipient is the norm — so we scoured the internet for the best e–gift cards for everyone, from Madewell to Disney+, including this Uniqlo gift card, which you can pair with our everything guide for the best things to buy. Find more e–gift card gfits here.
2020 has forced everyone to put real-life experiences on hold, but there's still plenty of fun to be had from home. There are one-on-one online cooking classes led by chefs around the world for the person who had to cancel their vacation, virtual personal-training sessions for those who really miss the gym, and lots more. See our other virtual gift ideas here.
Subscription boxes fall right into that good-gift sweet spot: They're thoughtful because they're themed, but ordering one is as easy as giving a gift card. The trick is finding a subscription box that's not just filled with junk. So we also rounded up all the best subscription boxes for every kind of person — from Murray's Cheese Club for cheese-lovers to Dermstore's Beautyfix box for skin-care obsessives — according to our writers and editors. Find more monthly subscription gifts here.
We talked to sommeliers, wine enthusiasts, and culinary editors to round up the best wine subscriptions for just about every wine drinker (which seems to be most of us in 2020). There's a natural-wine subscription, an affordable $39-a-month subscription, and the new Eater Wine Club, which is "basically the mail-order version of a trusted restaurant sommelier asking you to try their new favorite bottles each month." Find more wine-subscription gifts here.
Still have a few stragglers on your list? We found last-minute gifts on Amazon that don't feel last minute, like this sunny citrus-scented candle for your boyfriend or girlfriend's mom, a special cocktail glass for your roommate, and a bread-making book for your newly sourdough-obsessed stepbrother. (One word of warning: You'll need an Amazon Prime account to guarantee last-minute shipping.) Find more last-minute gifts here.
From boob-shaped chocolate truffles, to a toilet-paper-roll ornament for your Christmas tree, to this classic card game for passing the socially distant time away at home, we found the latest, coolest stuff at truly every price point, from four bucks to, well, about 400 times that. Find more extremely 2020 gifts here.
We scoured the web (and our archives) to find thoughtful and affordable gifts for all of the hard-to-shop-for folks on your list — from an interior designer–recommended place mat for kids (and parents) to a nice-looking watering can for any kind of gardener to this makeup palette for teens who like to be bold. Find more gifts under $25 here.