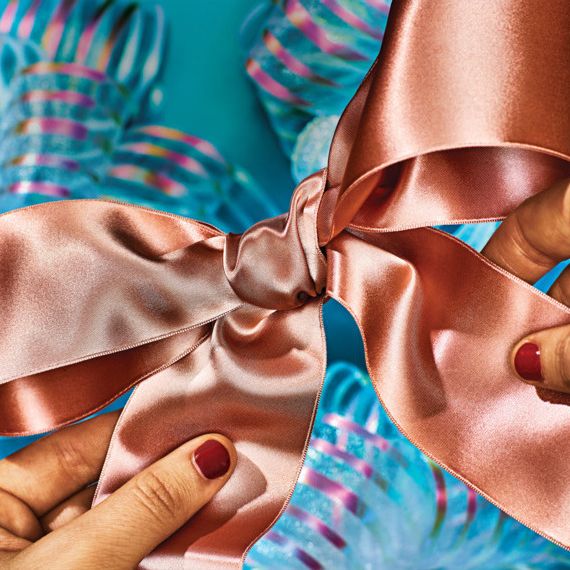 We know the holidays can be a stressful time, which is why we've put all of our holiday coverage together in one place — because there's still no reason to white-knuckle it up until December 25 when we can do the research for you. Consider this your home base for all things holiday-related on the Strategist. We're putting together handy gift guides, uncovering the very best versions of the most popular gifts, and even asking hard-to-shop-for people exactly what they want. So whether you're looking for something to gift your cousin who just started college, your day-tripping boyfriend of a few months, or your coffee-addicted boss, here is your guide to the best Strategist-approved gifts for everyone on your list.
Editor's Note: Since we are now in the final surge of holiday shopping, we've checked this post to make sure everything is in-stock and should arrive before December 25. But prices and stock are subject to change, so check to make sure your gifts will ship in time.
The key to down-to-the-wire gift-giving is finding a present that doesn't feel last minute, so we've rounded up delightful Strategist-approved items at every price point, like this Le Creuset eggcup that will make any breakfast feel fancy. Plus, in order to ensure that your $3 Dior lip balm dupe or expensive set of rainbow glasses arrive in time for Christmas we've noted how shipping times vary by retailer. Don't dillydally, read more here.
This colored plastic Haws watering can is a less-expensive version of the status-y copper Haws — and it's is one of many picks under $25 that we found on Amazon, along with chef-approved olive oil and a Baggu tote. Read more here. 
Gift some dentist-approved wipes that'll let your aunt sip her Pinot Noir without worrying about teeth stains, or pick from one of our other non-boring, last-minute stocking stuffers for your niece who's into drawing or chocoholic dad. Read more here.
These egg-shaped crayons are one of many doodads and trinkets (all under $20 on Amazon) that we think would be a good stocking stuffer for kiddos. Read more here.
When we combed through Amazon to find the best stocking stuffers that will arrive before the holiday under $15, we found a bunch of our favorite products, including a well-reviewed set of eye masks, some Weleda Skin Food, and this color-changing mushroom-shaped nightlight that senior editor Anthony Rotunno calls a "(legal) mushroom trip." Read more here.
There are actually plenty of fun, under-$10, and quickly-delivered gifts you still have time to grab on Amazon. This hammer-shaped cookie cutter is sure to delight a dad who bakes and builds, and he'll never know you ordered it three days before Christmas. Read more here.
A cheap stocking stuffer doesn't have to be a useless stocking stuffer. Take, for instance, this mini wooden monster truck kit is a fun DIY activity for anyone sitting at the Christmas table this year. For other stocking stuffers under $5, read more here.
Whereas a Diptyque candle might feel like a trite gift, this holiday-scented collection from Otherland has just the right amount of fun packaging and status that your gifteee might not realize it was a last-minute buy. It comes in a three-pack, but if you're looking for a single candle, we have other options from Byredo, NEST, and Lafco that we — and Courtney Love — recommend. Read more here.
The toy-trend forecasters who accurately predicted last year's Hatchimals craze say it's all about the Blume Dolls this holiday season, but we also found all of the top toys to get this holiday season before they sell out. Read more here.
Experts predict "smart" stuff, like this temperature-control coffee mug, will be popular gifts this year, but there's also plenty of popular options for men who prefer clothes, accessories, or home goods. Read more here.
As fans of all things comfy, we warmly welcome the rise of "sloungewear," sleepwear-loungewear hybrid garments that are nice-looking enough to leave the house in, like these Lunya pants. It's a trend in women's gifts this year, along with fashionable puffer coats, scrunchies, and more. Read more here.
We suspect these buttery-soft pajamas would be appreciated by any mom who needs to catch up on her sleep (like a bleary-eyed new mom), but we have gift ideas for other types of moms, too. Read more here.
If your mom has a taste for the finer things in life (read: luxury brands), but your budget doesn't allow for a designer handbag, consider getting something cheap from an expensive brand, like this Hermès notepad—or another under-$50 product from Prada, Missoni, or Chanel. Read more here.
Our gift guide for dads is full of reliable picks that even the pickiest dad will enjoy, like this shiatsu foot massager that's a perennial Strategist best-seller. Read more here.
The Strategist's Definitive Kid Gift Guide
If you're stumped on what to give a kid this holiday season, check out our definitive Toy Matrix, with recommendations for gifts for kids from ages 1 to 10, according to child psychologists, parents, nannies, and other toy experts — from rainbow nesting blocks and a bouncy horse to a coding doll and a Nerf Blaster. Read more here.
Frozen 2 set box-office records when it came out last month, so if you have any children in your life, there's no way you'll avoid having to buy some merch with Anna, Elsa, and Olaf. Luckily we found some practical and tasteful options, like this electric toothbrush that may even make kids excited to brush their teeth. Read more here.