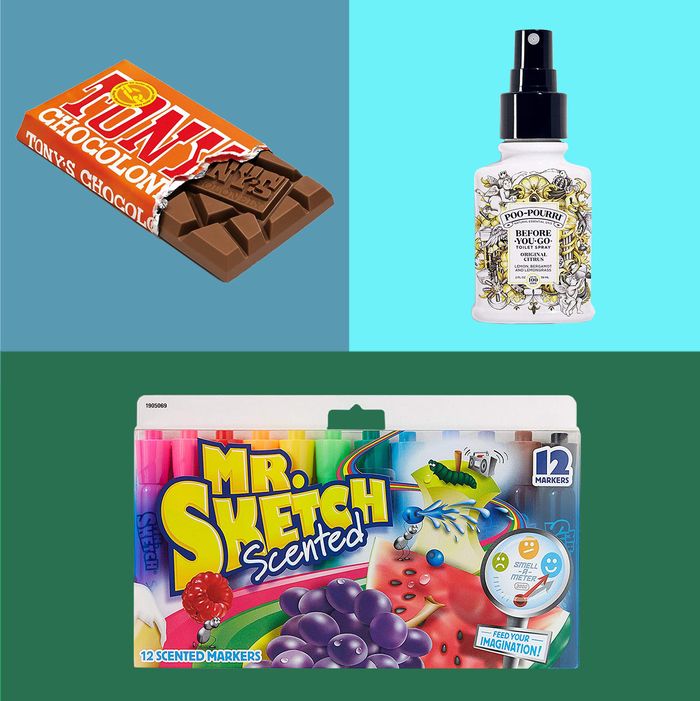 Photo: Courtesy of the retailers
It's officially time to start shopping for holiday gifts before they all sell out. That includes gifts for co-workers, best friends, extended family, and yes, stocking stuffers. This year, find a stocking stuffer that doesn't come from CVS or Starbucks. They may be small — and affordable — but the gifts you buy to fill your family's stockings will go over much better if you put in just a touch of planning. Here are 50 great gifts you can give to just about any family member from a jet-setting uncle to a new college grad moving into their first apartment. Don't miss all of the Strategist's holiday gift coverage right here, too.
For the cousin who just started grad school
Taking notes is much more fun with a good pen, and these bright ones are easy to find at the bottom of a bag.
For the mom who's never tried a sheet mask
Our beauty writer Rio Viera-Newton calls this K-beauty mask a "total lifesaver" for her dry winter skin.
For the sibling who's trying to unplug from their devices
Put this budget-friendly Casio in their stocking, and wrap up a more serious watch for under the tree.
For the dog who's basically a family member
For the uncle who's always on a business trip
Frequent travelers love that this compact adapter works in 150 countries and has four USB ports for charging multiple devices at once.
For the aunt who loves a good Pinot Noir
For the college student who complains about her roommate's late nights
This cute silk sleeping mask comes with ear plugs, so she can totally block out her roommate before she goes to sleep.
For the fashion-forward elementary-schooler
For the grandparent who's addicted to ice cream
An ice cream scoop with such an elegant design, it's part of MoMA's permanent collection.
For the parents who can never keep their phones charged
For the crafty cousin who collects tiny erasers
This set lets you create your own mini erasers that actually work. Great for keeping kids busy once the presents have all been opened.
For the activist dad concerned about climate change
For the mom with a sensitive nose
One of the first toilet fresheners on the market, Poo-Pourri is still one of the best. Mom will appreciate the tastefully designed bottle.
For the sister who always overpacks
She'll love being able to weigh her suitcase before heading for the airport to avoid those pesky checked-bag fees.
For the college grad moving into their first apartment
This soap might come in a fancy bottle, but this lime-scented two-in-one body and hand wash is a great gift to help a lazy college graduate seem like they have their life in order, without too much effort.
For the college grad starting their first office job
For the teenager who traded in their glasses for contacts
A contacts case with a sense of humor.
For the friend always posting "'90s kids" memes
One whiff of these fruit-scented markers will bring back fond memories of elementary school art class.
For the teenage girl who's starting to get into nail art
This ring-like gizmo holds a nail polish bottle in place for easier touch ups.
For the cousin who went to art school
Evelyn Hankins, senior curator at the Hirshhorn Museum and Sculpture Garden in Washington, D.C., told us, "The narrative that Weschler weaves from pioneering artist Robert Irwin's own words will captivate anyone with even a passing interest in art."