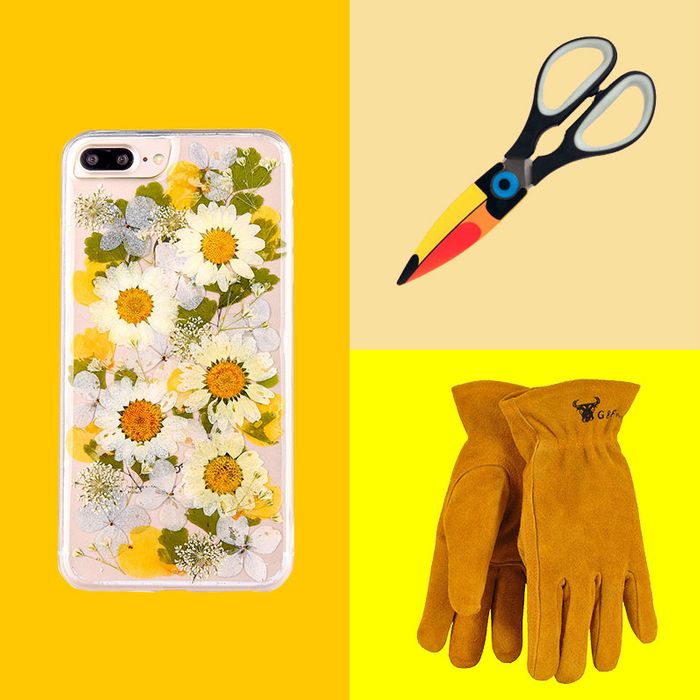 Photo: Courtesy of the retailers.
Not to stress you out or anything but the window for buying Christmas presents online is drawing to a close. You may not have decided what to give your significant other, dad, baby cousin, or your kid's teacher, but you can easily cross stocking stuffers off your list right now in just a few clicks. We've done the hard work for you and found 41 stocking stuffers under $15 for everyone on your list. And you can buy them all on Amazon and still have them arrive on your doorstep before Christmas. Don't miss all of the Strategist's holiday gift coverage right here, too.
A tiny travel tin of gourmet salt flakes to take to the office. Even the most boring of packed lunches will be delicious.
A guessing game for your dog-crazed cousin.
Learn all about fungi, poisonous or not, while playing Texas hold 'em.
Kitchen scissors this cute will make anyone smile.
A glow-in-the-dark travel clock for jet setters who observe a no phone in the bedroom rule.
This lotus-scented candle comes in a muted gray travel-friendly tin for fancy aunts or moms.
Slime is still a piping-hot trend among kids, but it's also a super-fun all-ages activity that'll keep you away from the TV or your phones.
Mushroom night lights for clumsy nocturnal pee-ers.
Put them all in one stocking or distribute among several manga fans.
An adorable pair of toddler-sized work gloves.
So your brother can make a nostalgic mixtape for his crush.
A useful and seasonal tool for anyone who bikes, camps, hangs art, or builds stuff.
For kids, but not just for kids.
Same jokey vibe as a lump of coal, but tastier.
Give these oversize googly eyes to someone who'll put them on their microwave, their fridge, even their car — and laugh every time.
This reusable shopping bag is stylish enough to use as an everyday tote bag.
This hand cream from K-beauty brand TonyMoly works well and comes in the cutest panda package.