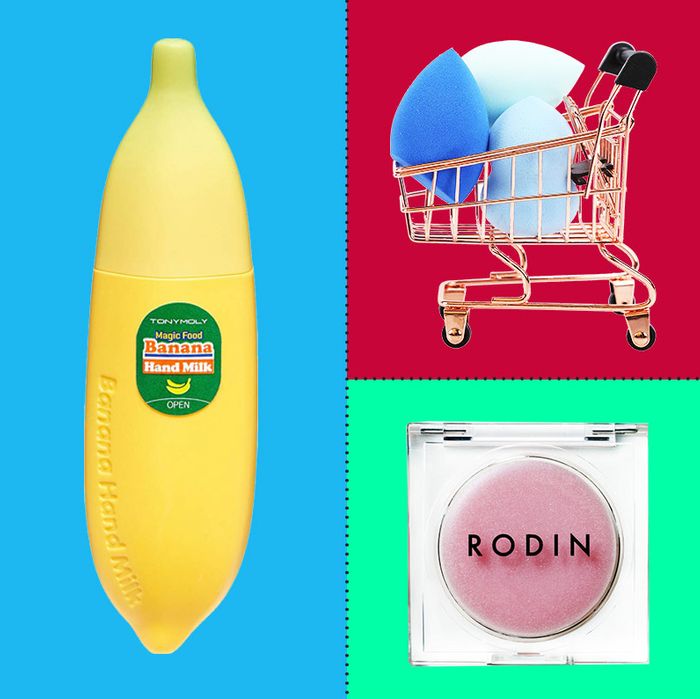 Photo: Courtesy of the retailers
Here at the Strategist, we're in heavy gifting mode: Sometimes, not any stocking stuffer will please the beauty obsessive in your life, so here we went deep on the best beauty gifts under $30 on Amazon that you can order now–and will still arrive in time for Christmas. Depending on their level of obsessiveness, we have sugary bath cubes (a crowd-pleaser) to cult-favorite Korean beauty products we love — plus even a derma roller for the hard-core redditors on your list. Don't miss all of the Strategist's holiday gift coverage right here, too.
This cute pocket-size Rodin lip balm fits in even the teeniest clutches, and just looks mood-lifting in its little acrylic case.
A primer on beauty, food, and mindfulness from the CAP Beauty founders that would make a good coffee-table book for wellness enthusiasts.
A design-y, pale green bar of soap that's made with goat's milk, from New Zealand brand Beauty Dust Co.
Writer Molly Young buys this coconut-scented lotion in bulk because "its presence assures me of continued corporal smoothness." It's a nice non-drugstore lotion to give as a gift that won't look like an afterthought.
For the person who wants to dabble in light therapy.
A cushion compact made to resemble a hamburger on the outside, from beauty-blogger-beloved Korean brand Swanicoco.
A very giftable set of essential oil towelettes for the frequent traveler or new mom on your shopping list.
A crystal glass nail file that's much better for your nails than your average emery board — it comes in a sleek case that looks much more expensive than it actually is.
One of our favorite pint-sized sunscreens from Korean beauty brand Missha: It doesn't leave a white cast on skin, so it's nice for layering under makeup, and is very travel-friendly.
If they've yet to delve into hair perfume, this fresh lemon-and-tangerine-scented R+Co spray would be a nice gateway.