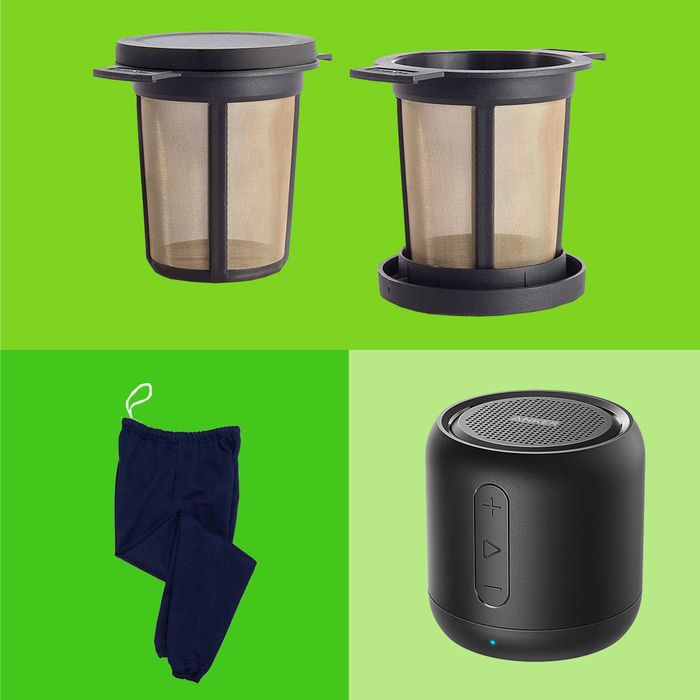 Sometimes, you don't want to spend a ton of money on a gift — but that doesn't mean you want that gift to be terrible. So whether it's a pick-me-up for someone muddling through self-isolation, a holiday gift to a distant family member, a quarantine-birthday gift, or just a simple get-well gift for a loved one, we compiled a list of under-$25 options that will still impress even the hardest-to-shop-for folks in your life — and should still arrive by Christmas.
According to Gabrielle Jammal, tea sommelier of Baccarat Hotel New York, this is "by far the most wonderfully delightful tea book filled with beautiful drawings." She says it's "fun to read for all ages and really makes it a pleasure to learn about the world of tea."
This is a perfect gift for anyone wanting to broaden their horizons and try a whole range of new teas. Shifting gears from tea bags to loose-leaf teas is simple with a good infuser. "My favorite infusers are made by Finum. They last forever and can be thrown in the dishwasher. Mine are ten years old now and are showing no signs of wear," says Tony Gebely, owner and founder of Tea Epicure.
[Editor's note: this basket won't arrive in time for Christmas, but tea is a year-round delight!]
Photo: Retailer
Even an experienced coffee drinker that understands the ins and outs of flavor notes and distinct aromas could use a change in their coffee routine. Award-winning barista Erika Vonie says this subscription "allows you to customize the kind of beans that will arrive" based on the general category of coffee they like, whether light, dark, nutty, or fruity.
"Nobody wants to buy a portable phone charger, but most people would use it every day," says Katie Sturino, founder of Megababe. "It's super-slim and actually gives more than two times the amount of charge your phone needs, so you don't have to be constantly scoping for your next outlet."
Strategist contributor Molly Young refers to this notebook as "organizational ecstasy." As she puts it, "THIS IS A KEEPSAKE, NOT A UTILITY. Each of the 144 pages is printed with a variable grid design. You progress through the notebook not knowing which grid design will greet you on the next page."
This is a great gift for anyone who needs something quirky in their life. And really, who doesn't right now? "During the day, it looks like a little toadstool sprouting from my wall, but at night, when I turn off the rest of the lights, is when the thing really shines," says Strategist senior editor Anthony Rotunno.
We've spoken to tons of moms who have this ice roller on their wish list — but it would also make a good gift for anyone who could use a little bit of a pick-me-up anytime of year.
"As it turns out, memory foam is the perfect material for an eye mask: Just as a good memory-foam mattress forms to your body, this memory-foam eye mask forms perfectly to your eyes, sealing them from any outside light," writes Strategist writer Rio Viera-Newton. "It also happens to be thick, bouncy, and cushiony — so if you happen to sleep on your stomach, like me, it almost feels like resting your face on another minipillow."
A gift for a kid and their parent? Even the cleanest of kids (do they even exist?) still need a placemat. One interior designer calls these "a lifesaver for families during cleanup" because it catches all the messes kids create during meals.
Instead of spending lots of money on a high-end palette, three teens think this is a great buy for bold, Euphoria–inspired eye looks (and fun to play around with when there's nowhere to go).
If they had to cancel their tropical vacation — or miss the look of sunkissed skin — here's a natural self-tanner that Amazon reviewers say gives a "natural glow."