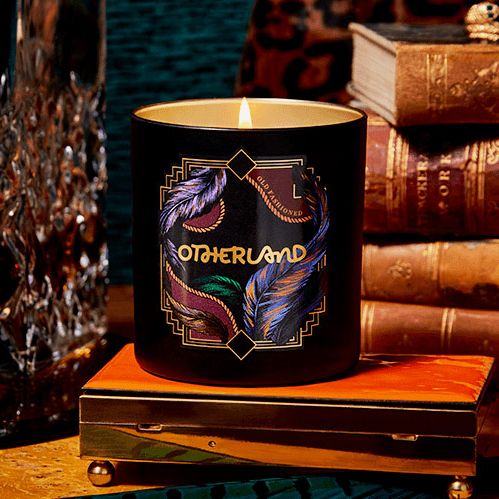 Photo: Courtesy of retailer
A candle may feel like an impersonal gift, but sometimes a pricey hunk of perfumed wax is just the thing to show somebody you care. Candles are also hard to beat as last-minute gifts (which still seem somewhat thoughtful) for people you might have forgotten, like your kid's teacher, a second cousin, or the mailman. The 17 candles below have been personally sniffed and vetted by Strategist editors, writers, and a few famous folks like Courtney Love and Victoria Beckham, whose noses seem trustworthy for this sort of thing. And don't worry, all of them will all arrive in time for Christmas (we checked).
The candle we called the next status candle is sure to please even the most discerning giftee. While you really can't go wrong when it comes to picking any of its scents, former Strategist senior editor Margaret Rhodes is partial to the St. Al, which has notes of sandalwood, clay, clove flower, oud, and ylang-ylang.
Overose received an honorable mention on our list of status candles for its "monochromatic use of color" and Memphis-y packaging. The fruity Anthurium has notes of rose water, black-currant berries, tropical leaves, and fresh lychee syrup. Not only will it arrive in time, it's currently on sale for 20 percent off.
Otherland was another status-candle runner-up thanks to its Matisse-like packaging and fun scents. We thought its moody holiday collection would sell out soon after it launched in November, but luckily, the candles are still in stock. There is a range of scents, from the woodsy Sacred Dust (with notes of palo santo, crimson incense, and cypress bark) to the zingy Silk Pajamas (crystal ginger, bergamot zest, and spiced yuzu). Single candles go for $36, but we suggest building a three-pack: You'll have extra gifts if you need them, and it'll cost you $19 less than buying three candles individually.
When it comes to luxury, few candles top Cire Trudon. Its "have a mix of old-world aromas (burning bushes, floral leather) and newfangled ones (mimosas)," according to Rhodes, who had this to say about their gift appeal: "People go apeshit for them."
According to Strategist junior writer Chloe Anello, Nest's Ocean Mist and Sea Salt candle is a subtle take on more cloying beachy smells. The candles blend into spaces "but never take them over," she says.
If you're trying to find the perfect gift for a pet parent, Strategist senior writer Karen Adelson swears by this bright, citrusy candle that she discovered at her vet's office. After buying some for her apartment, she says, "cat odors no longer assault visitors as they walk through the door, and new guests often can't believe I even own cats."
It doesn't get more Christmassy than this pine-scented candle from Tymes that writer Jillian Mapes tipped us off to. "Last year, I walked out with Thymes Frasier Fir candles for my godmother, my grandma, and a friend who seemed like she needed a little nudge toward Holiday Town (the piney scent will do that to you)," she writes. "I will weep if they ever stop making this candle."
Way back in 2017, writer Zachary Wampler dubbed Maison Louis Marie a fancy candle that isn't obscenely expensive. Clearly, he was on to something: Outdoor Voices founder Ty Haney later told us the brand's earthy No. 04 candle is burned in every OV store from Soho to Nashville.
For a cozy candle that smells a little more sophisticated than some other Christmas scents (gingerbread, say, or sugar cookie), try Byredo's Chai. "The Chai candle really does smell like that really lovely, creamy spiced tea," Byredo enthusiast Antoni Porowski told us. "It's the ultimate nighttime scent."
Courtney Love turned us on to this simple Lafco candle that fills a room with a nice fragrance. While it may not be "the sexiest or most expensive of candles," she says, it is "dense with lilac and lasts forever."
Victoria Beckham's flagship store's signature fragrance is Diptyque's Figuier Vert. "I love the warmth of fig wood so much that I often have one for my office, too," she told us. The emerald vessel is an unexpected twist on the classic Diptyque candle everyone else has.