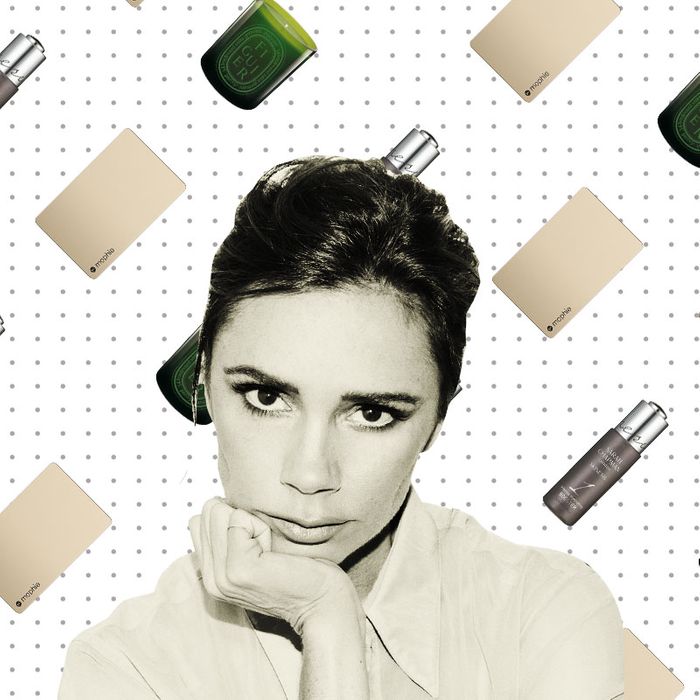 Photo: Courtesy of Victoria Beckham
If you're like us, you've probably wondered what famous people add to their carts. Not the JAR brooch and Louis XV chair, but the hand sanitizer and the electric toothbrush. We've asked designer Victoria Beckham — who's just introduced her Reebok x Victoria Beckham Collection — which products she can't live without.
My flagship store on Dover Street is all about awakening the senses, and scent was a really important piece of the store experience. Over time, Diptyque's Figuier Vert candle has become our signature fragrance — everyone who walks in always talks about the amazing smell of the store, and that's just because of the candle. I love the warmth of fig wood so much that I often have one for my office, too.
Sarah Chapman's Intense Hydrating Booster is a miracle worker. I use it every day to keep my skin hydrated and radiant, and it especially helps when I haven't got my eight hours of sleep in. Another thing it's great for is flights, as it's really light and not oily at all. I top the serum up continuously whilst flying to combat that air-conditioning.
This is not exciting at all, but I really don't think I could live without my phone. Especially when I'm away from the office, catching up on work emails. It also connects me with my family when I'm traveling — we're always FaceTiming or texting.
And, for obvious reasons, my Mophie portable charger is essential. Honestly, there is nothing worse than seeing that red battery symbol in the top right of your phone screen and not knowing when you'll be able to charge next.