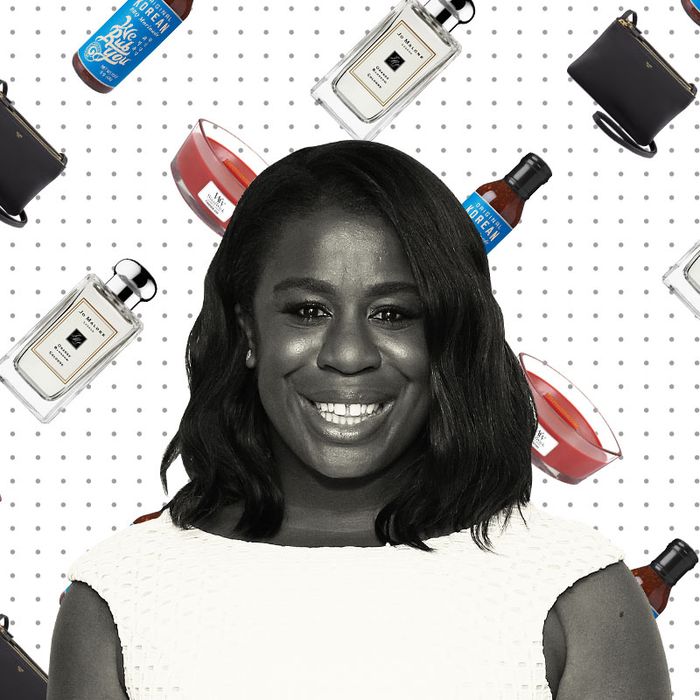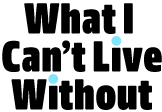 If you're like us, you've probably wondered what famous people add to their carts. Not the JAR brooch and Louis XV chair, but the hand sanitizer and the electric toothbrush. We asked Uzo Aduba of Netflix's Orange Is the New Black what she can't live without, from the Christmasy candle to the Korean marinade.
I've since moved, but at my old apartment I didn't have a fireplace. I'm from Boston so it's classic New England, and in fall your fireplace is going, and I missed that smell in New York. My assistant found this crackling Christmasy candle, and I fell in love with it. I'm telling you, I bought a case of them. They burn very quickly is the only thing. But they smell so great even from outside the hallway of my apartment building — even when they're not burning! It's a light waft from the hallway in a good way. And every time someone comes over to my apartment, they'll be like, "It smells delicious." The candle's so warm that it makes me wanna curl up with a great book and a blanket.
You weren't expecting this one, were you? It's actually the most delicious marinade I've ever used for grilling, ever. It's awesome on an aged rib-eye because it has just enough sweetness in it and caramelizes on the steak. You also don't need to marinade for a long time. You throw it on the steak 20 minutes before cooking, and it'll still be the bomb dot com. I was actually thinking about it after deciding to put this on my list and made it last night! My local grocer actually recommended it to me, and I fell in love. I have tried the spicy version, but I don't think I like it as much as the original.
My actual fragrance blend is a secret, actually, because it's a blend of two different fragrances that only I know, but it's mostly orange blossom. To me, orange-blossom fragrance doesn't have a fruity scent to it, but there's some power. Whenever I smell orange blossom, to me, that's what a woman should smell like — not a girl. My stylist actually turned me onto the fragrance.
I wouldn't be able to see without these, so of course I need my glasses if I want to watch a movie or drive. They're actually the first glasses I've had since high school — I bought them in London, which felt like a very adult purchase to make. I wanted something that felt strong but still feminine. I liked that these were mature and effortlessly cool. They're not doing the most, you know?
This bag is chic and cool but can still hold a lot of stuff. I love it because it's the perfect mixture of style and functionality. New York isn't like L.A. because you have to walk around so much with your stuff — you want to look cute, and this one is so gorgeous with the black. I like that the leather has some texture on it, too.