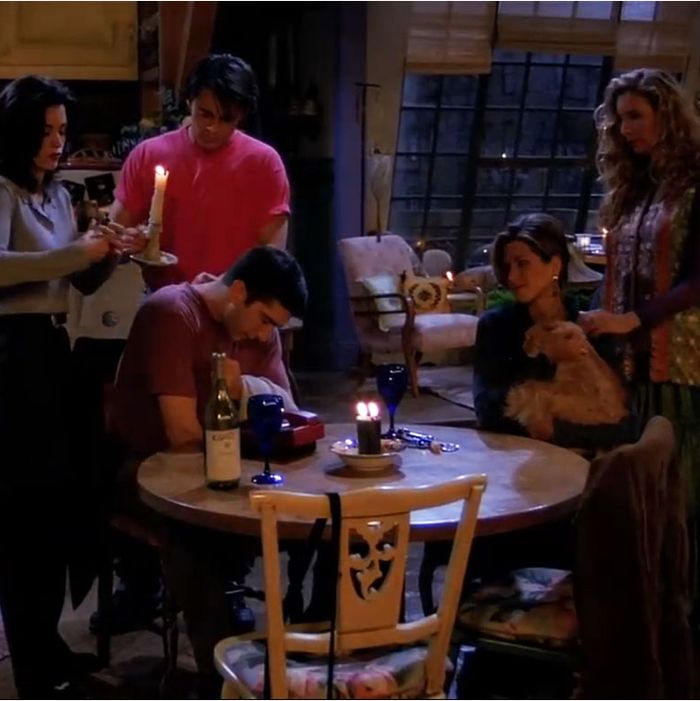 Don't rely on just a few candles.
Photo: Courtesy of Warner Brothers
When the power goes out, what you'll need is a blackout kit (also called an emergency supply kit) containing all the things that'll get you through an outage at home safely. Herman Schaffer, assistant commissioner for community outreach at the NYC Emergency Management Office, says that even though "a kit should be personalized to the needs of the specific individual," there are essential items — your flashlights, headlamps, chargers, and first-aid kits — that every single person should have on hand. Because a power outage can be caused by any number of things, we talked to a range of experts, from city officials to apocalypse preppers, about what they would recommend stocking in a blackout kit to stay safe (and sane). For those who would prefer to handle the preparedness in one fell swoop, there are pre-stocked kits for that, too.
Premade emergency-preparedness kits
Buying a premade emergency-preparedness kit is an option that can help you prepare for blackouts, as well as other emergency situations like extreme weather events and evacuations. According to Strategist editor Maxine Builder, "These kits will help you and your family prepare for just about any disaster you might encounter, without expending too much extra effort on your end." When Builder tested out several of these kits, she was impressed with this option from Ready America, which she calls "an excellent starter kit, especially given the price." The lightweight backpack includes a first aid kit, water, light sticks, as well as other survival supplies. Builder did have this tip: "To make it your own, start by throwing out the bag and moving all the gear into a larger — and, ideally, more technical — backpack," so you can add additional items that will suit the specific needs of your family.
Judy brands itself as "a new line of 'ready for anything' digitally connected emergency kits to make safety simple." According to Builder, "Judy is best for those who know they need a preparedness kit but are coming to it with minimal to no prior knowledge." The Mover, which Builder tested, is designed with enough supplies for up to four people. Inside the bag, there are three cardboard boxes broken down by category that include a range of supplies like face masks, a whistle, a first aid kit, a hand-crank radio, a multi-tool, glow sticks, hand sanitizer, and a pre-charged, single-use phone charger. The bag itself is 100 percent waterproof and "there is enough room in the bag for extra gear you might need, like a spare set of clothing, prescriptions, or a water filter — especially if you take everything out of the branded cardboard boxes — so it would be easy to customize to fit your needs," Builder notes.
Essentials
If you'd rather stock your kit from scratch, our experts have plenty of advice. But before you start stocking your kit with supplies, Schaffer stresses that it is essential to keep your items in one centralized location so you can find everything you need — from a flashlight to backup medications — in the event of an emergency. This bin is weathertight to keep contents clean and dry. Plus, it is made of clear plastic, so you can easily see what's inside.
Michael Clendenin, a (recently retired) spokesperson for Con Edison, recommends "stocking up on basic food supplies and water" for yourself and your pets, in the unlikely event that the outage lasts more than a few hours. The general rule of thumb, he says, is one gallon per person per day.
Jason Charles, president of the New York City Preppers Network, also likes this first aid kit from Thrive to treat minor injuries. However, he also recommends supplementing a standard first aid kit with your own medicine and personal products to suit your specific medical needs. On an additional health note, both Schaffer and Clendenin stressed that if you are a person who relies on assistance equipment that requires backup power, you should make sure you are registered with your utility company so that local authorities are aware of your needs.