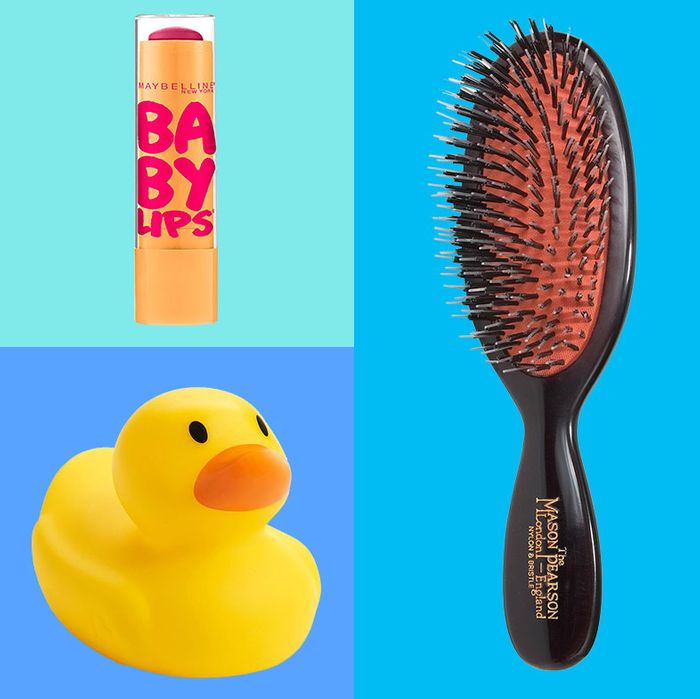 Photo: Courtesy of the retailers
It's officially down-to-the-wire for gift-giving (especially since for many retailers today is the last day to order for your gift to arrive by December 24th), so you'll have to hustle if you want your Christmas gifts to arrive in time. Here, we've whittled down your last-minute options to some of our favorites to help you cater your search, even for the "hardest-to-shop-fors" on your list. We've singled out where specific retailers have last-minute shipping deadlines, where it's not super obvious, to avoid any confusion. And don't miss all of the Strategist's holiday gift coverage right here.
$5 and under
Consider this mini-Lodge pan a starter version of the real deal if you're shopping for someone who has hang-ups about the added maintenance that comes with cast iron. It also makes a good gift for the peckish eater who just wants a single egg in the morning. Many items on Amazon, including this skillet, have guaranteed delivery by December 24 if you order today — and if you have Prime the order can arrive as soon as December 18.
The color-enhancing lip balm that one Strategist writer says is a convincing dupe for Dior's Lip Glow — despite the somewhat questionable name. Give this one to your friend who's always buying no-makeup makeup.
For an actual baby, a classic rubber ducky with a twist: A sensor on the bottom tells you if the water is too hot.
$10 and under
The person who loves to pick would appreciate a sheet of these miracle-working pimple patches at the bottom of their stocking (they were our best seller for all of 2018). If you opt for two-day shipping, you can still receive the package in time for Christmas Eve.
Give these Strategist-favorite mosquito repellent bracelets to the person who spends all summer hiking.
Help everyone on your shopping list reduce their carbon footprint with a set of metal straws. As Bethany Blakeman wrote for us earlier last year, "It's been reported that Americans use half a billion straws a day (enough straws to fill up Yankee Stadium), much of which ends up in the ocean."
A delightful Le Creuset egg cup for the person who is always looking for new ways to up their breakfast spread Instagrams.
$15 and under
If you select 2-day shipping, your package will still arrive by Christmas. A pair of bright socks would make a cheery gift for just about anyone on your list.
For the person who loves the look of marbled everything, this Gaiam foam roller might be just the thing they're missing. It's very helpful for a deep-tissue massage, and this one in particular we'd file under "functional décor."
For the creative type who loves to jot and journal, we'd suggest the unconventional Princeton Architectural Press's Grids & Guides notebook that we heard about from writer Molly Young: "Each of the 144 pages is printed with a variable grid design. This pattern is simultaneously a constraint (because grid) and a mild creative prompt (because variable). The grids are all bold enough to provide structure but faint enough to foreground your writing."
And this runaway Strategist hit for clean freaks and germophobes: nothing cleans the gunk off a bathroom tile quite like the Drillbrush (according to writer Maxine Builder). If you opt for expedited shipping, the Drillbrush will arrive by December 24.
$25 and under
The stress-alleviating balm that one Strategist writer says is "better than wine" — make this a gift for the person who really needs to decompress at the end of the year.
Photo: Bobby Doherty/New York Magazine
According to writer Lauren Levy, who tested several travel pillows, this one from Trtl is the best. "The Trtl pillow is so small that it's essentially a padded scarf, taking up the same amount of space as a couple of magazines," she wrote. "Three interconnected bands hidden inside a hypoallergenic fleece exterior hold your head almost completely upright." Give this to the frequent flyer in your life.
A favorite of Diptyque creative director Myriam Badault, this cute coin box would make a sweet gift for a child, or anyone looking to store some loose change. If you order today with expedited shipping, the package will arrive by December 24 (just note that if you don't want to splurge on expedited shipping, it may arrive after Christmas).
For the lightweight who can't finish a whole bottle of wine, we'd suggest this Vacu Vine Wine Saver that somms and wine experts love for preserving wine from the night before.
Another one for the frequent flier: Writer Alyse Whitney tells us this footrest gave her "the closest thing to a first-class experience" (and it frequently pops up in our Strategist reader shopping cart, so it's a popular choice this year).
$50 and under
Order with rush shipping by 1 p.m., today, December 20 to receive Glossier orders by Christmas. According to teen girls, Balm Dotcom (and just about anything from Glossier) is a much-coveted gift, so give this trio to your cool younger cousin.
At least two Strategist writers own and love this puffer, which will arrive by Christmas if you order today with express shipping.
If you order one of these extremely cozy sweatshirts from Everlane today, it will arrive by Christmas Eve.