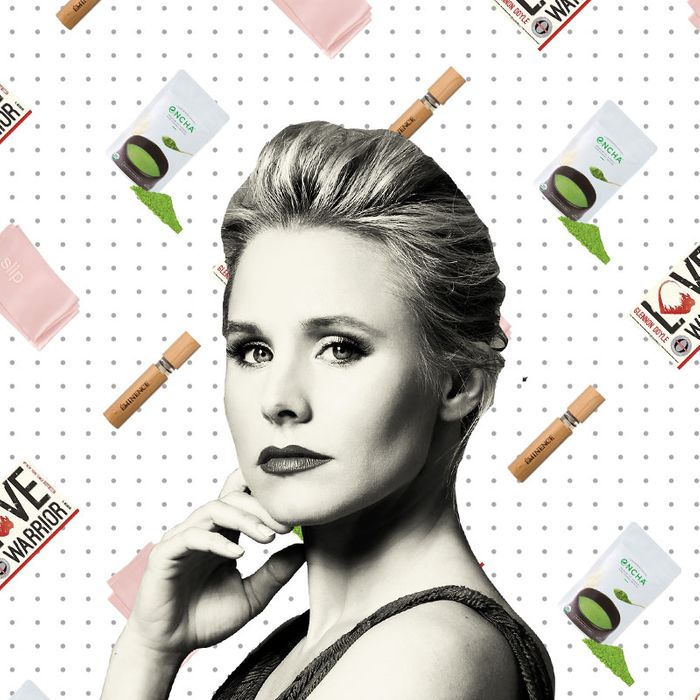 If you're like us, you've probably wondered what famous people add to their carts. Not the JAR brooch or the Louis XV chair, but the hand sanitizer and the electric toothbrush. We asked Kristen Bell of The Good Place about the silk pillowcase, green tea, and sparkling water she can't live without.
Every time I wear this, I get compliments on my lips. Every. Single. Time. It makes my lips visibly fuller, it brings out the natural color, it doesn't feel too sticky like similar products, and it tastes like a cinnamon stick. Éminence is passionate about using natural, organic, and biodynamic ingredients, too. It's a dream.
I'm not Kristen Bell until after I've had my matcha in the morning. It flips my "on" switch. I've tried a lot of brands, but Encha is the very best.