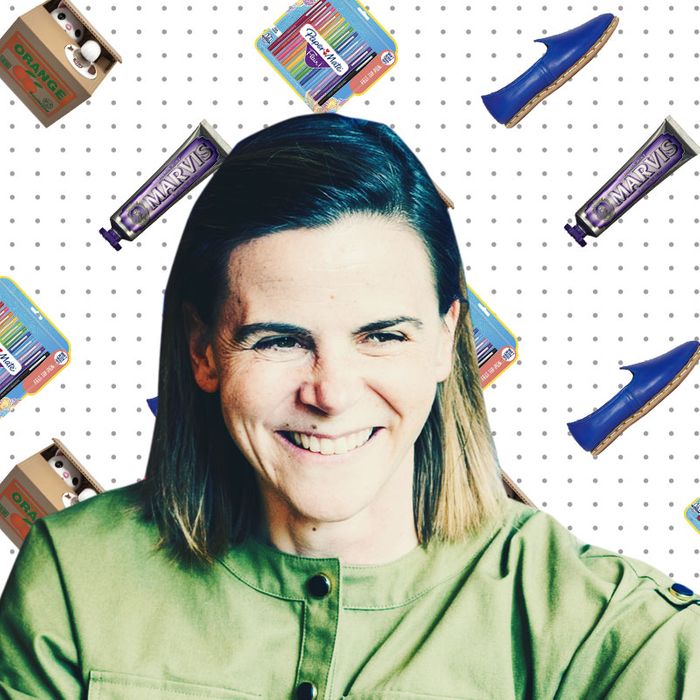 If you're like us, you've probably wondered what famous people add to their carts. Not the JAR brooch and Louis XV chair, but the hand sanitizer and the electric toothbrush. We asked Myriam Badault, the creative director of Diptyque, about the pens, loafers, and hair brush she can't live without.
Toothpaste is not a very exciting thing, but Marvis is quite an old brand, and it has a big selection of flavors. The jasmine mint one is really surprising because you don't imagine that it would be nice — but it's a lovely floral flavor, and it reminds me of those crushed seeds and nuts that restaurants give you at the end of a meal. The toothpaste reminds me of that taste. I love to use it at the end of the day; it's a very nice and refined product.
To me, these are the best pens in the world. I have a full jar of them; I have ten or twelve colors. I like that they're not too thin or too thick. They're very cheap and you can find them anywhere.
It's one of my favorite gifts to give to children. You put the coin on the box, and then the box opens and a little kitten comes out and steals the coin. It's really cute, and it's fun for children to use.