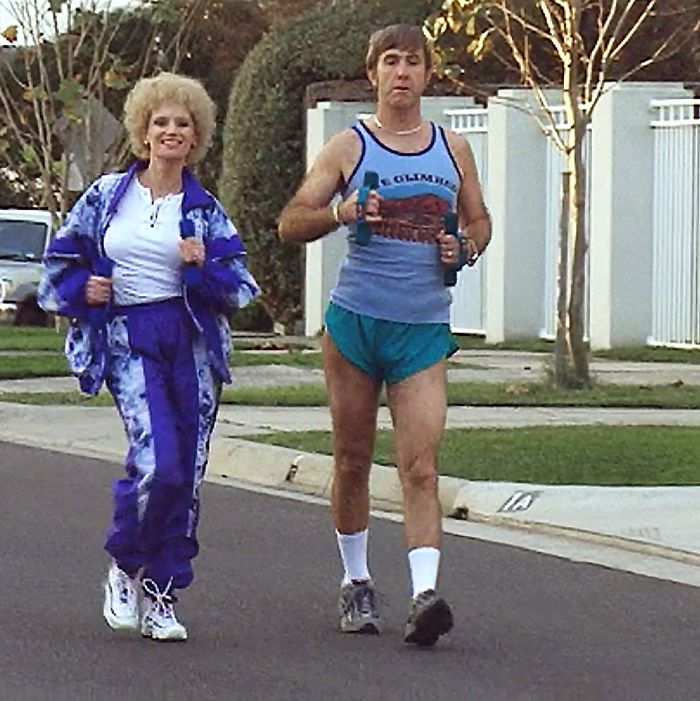 Sneakers to help you channel Kath and Kel on their daily power walk.
Photo: Riley Turner Productions
Here at the Strategist, we like to think of ourselves as crazy (in the good way) about the stuff we buy, but as much as we'd like to, we can't try everything. Which is why we have People's Choice in which we find the best-reviewed products and single out the most convincing ones. (You can learn more about our rating system and how we pick each item here.)
And while we've written a lot about shoes — including the best sneakers for kids, the best travel shoes, and the best stylish vegan shoes — here we've rounded up the best walking shoes for women, as praised by the most enthusiastic reviewers on Amazon.
Best-rated women's walking shoes
Over 70 percent of reviewers gave these shoes five stars, praising their comfort, support, and style, with many writing that they wanted to wear them "every day." "The most comfortable shoe I've ever worn," says one shopper. "They are wide across the toes, so my feet can spread, but snug enough at the back of the heel that I'm not stepping out of them." Another says, "If you are looking for comfort and a shoe that feels great, this is your shoe." And for those with foot issues, these sneakers are a favorite choice. "I have nerve damage in the sole of my feet and I am able to wear these all day without the burning or the feeling of walking on glass … They are lightweight and do not make your feet feel warm or on fire. Would recommend them most definitely," says one. They're good for travel, too: "Love these!" says one reviewer. "I took them immediately on a one-week trip to Guatemala, walking over rough cobblestone streets, dirt roads, almost always uneven surfaces … They were sturdy enough for the terrain, comfortable and supportive enough to walk many miles a day, and incredibly lightweight — perfect for traveling with limited weight and space."
Best-rated (less expensive) women's walking shoes
"I was skeptical to order due to price point being so low … but they are totally worth it," writes one reviewer. Many others shared the sentiment, praising the shoes for their high quality at a reasonable price. One reviewer writes, "Great product and the price was outstanding, along with being very comfortable." Many shoppers brought these on vacations and noted that they can double as a comfortable water shoe. "I bought these for my upcoming trip to Hawaii to wear in the water, but also for casual wear," says one. "I was pleasantly surprised how comfortable and durable they are. I've been wearing them the last two days non-stop and they feel great." Another writes, "This item was ordered at the last minute prior to a two week vacation trip to the tropics … The real test was two weeks of use while on vacation, from the airport to resort, numerous beach excursion and hikes, the shoes held up very well. It is very light, can be used all day without foot fatigue, dries quickly and doesn't smell like water shoes constructed out of neoprene material."
And now for some micro-picks for every type of women's walking shoes you might be looking for.
Best slip-on walking shoe
Multiple reviewers called these "the most comfortable shoe I've owned," and one even went as far as to say, "I forgot I was wearing shoes." One writes, "I put them on and my feet felt like they were on a cloud. I wanted to go for a walk just because these shoes are just that comfortable." Reviewers chalk up the comfort to the supportive insoles. "They truly are slightly springy and they take away a great deal of footfall impact," says one. Shoppers praised the style, too, calling them "discreet" and writing that they're a "great shoe for skirts, capris, or jeans." Another says, "They aren't flashy, but they are classically understated."
Best (less expensive) slip-on walking shoe
These are an earlier model of the Skechers Walk 3 Slip-On shoes, and no less comfortable, but are now available at a lower price. "I swear, as soon as I slipped my foot into my Skechers, the sun came out from behind the clouds, small woodland creatures came out from hiding to frolic about, and a sweet little flock of birds gently placed a halo of flowers on my head," says one reviewer. "These. Shoes. Are. Heaven." Several reviewers commented that the Amazon price was the best they had seen for these shoes. "I paid $20 more for this exact same shoe from another dealer in another color," says one shopper. "What a wonderful surprise to get the opportunity to buy this shoe from Amazon for such an economical price." Another writes, "I live only a few miles from the Skechers warehouse/factory outlet; they have some good sales, but Amazon beat their price."
Best mesh women's walking shoe
Shoppers loved the mesh material of these shoes for its comfortable fit and breathability. "So very comfortable," says one. "Top part is some kind of knit mesh fabric that feels very sock-like, so it doesn't put any pressure on any part of the top of the foot, which means no blisters or rubbing anywhere." Another says the mesh is "breathable and is good for sweaty feet especially during a workout." Reviewers with foot issues also give these shoes a high rating. "Anyone with foot problems should give them a try," says one shopper. "My bunions no longer bother me, if my feet swell the mesh must swell with them, and they seem to relieve some of the burning associated with neuropathy. I never thought I'd find comfortable shoes again and am so happy to have found these."
Best women's walking shoe for high arches
"No foot pain or tiredness, excellent support for my high arches," writes one shopper of these Saucony sneakers. "Even when I choose to not wear my compression socks, I do not suffer any foot or leg fatigue, these shoes are that supportive." Another says, "I have a high arch and find that my ankles roll outward because of it. This shoe corrects that problem for me." Reviewers also liked that these come in an extra-wide width. "First time ever purchasing an extra wide shoe and I love them," says one shopper. Another reviewer, who deals with ankle swelling says, "it's so nice to have this extra width available to adjust one shoe's width for a maximum comfort fit, while keeping the other shoe just as comfortable tightening the laces since the extra width isn't needed on that shoe."
Best sleek women's walking shoe
Many reviewers are longtime fans of these shoes. "I have loved these exact shoes for more than 20 years," says one. "They are still just as awesome as when I first discovered them, way back when." "This is the best Reebok tennis shoe they ever made. I have been wearing them for over 30 years," another reviewer swears. "They are hard to find in some stores. They last forever. I love them so much that I have 3 pairs as backup." Shoppers like the sleek style of these walking shoes, too. "These are the only tennis shoes I'll wear so I'm thrilled they are still available," comments one. "They are so comfortable and feminine. Don't make your feet look big like those other clunky styles they have these days." And just because they're sleek doesn't mean they offer any less support. One reviewer who has worn these for over 30 years says, "An Army podiatrist was treating me for bilateral heel spurs … He cast my feet for 5 weeks and told me to wear THESE shoes. I have for 30 years … I never have any trouble with my feet. I love these shoes!"