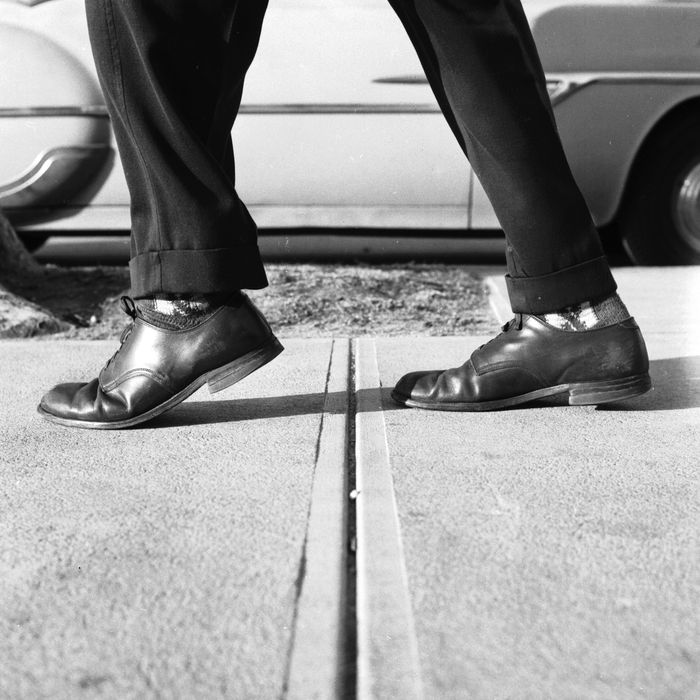 Photo: Jacobsen/Getty Images
Here at the Strategist, we like to think of ourselves as crazy (in the good way) about the stuff we buy, but as much as we'd like to, we can't try everything. Which is why we have People's Choice, in which we find the best-reviewed products and single out the most convincing ones. (You can learn more about our rating system and how we pick each item here.)
And while we've written about lots of comfortable shoes before — including gym sneakers for men, gym sneakers for women, and white sneakers for women — here, we've rounded up the best walking shoes for men and women, as praised by the most enthusiastic reviewers on Amazon. Typically, we would split men's and women's shoes up into two separate articles, but we felt since this is a relatively niche category, it might be nice to keep them together.
Best-rated women's walking shoe
"These shoes are heaven," writes one customer with "chronically tired feet," who swears she's never worn a more comfortable shoe before. "As soon as I slipped my foot into my Skechers, the sun came out from behind the clouds, small woodland creatures came out from hiding to frolic about, and a sweet little flock of birds gently placed a halo of flowers on my head. There was also a chorus of angels singing somewhere in the distance," she writes. Another customer who recently underwent bunion surgery goes as far as calling them "the best shoes ever made." She owns two pairs and says walking in them is "like walking in your slippers." And as a third customer puts it, "They may not be the most fashion forward design, but they are comfy! Trust me. Your feet will thank you." And because her "feet scream" for a week if she wears the wrong shoes, all she wants to wear are these shoes. "I am buying a second pair right now because whenever I find a great pair of shoes, I run them into the ground and when I go to replace them, I end up screaming in frustration that they are no longer being made." She says you better be safe than sorry and also buy multiple pairs now.
Best-rated (less expensive) women's walking shoe


These shoes are so comfortable that one customer "immediately called a friend who has major issues with her feet and told her she had to buy these shoes." She calls them "the best walking shoes" and plans on buying them in more colors because they're extremely comfortable and suitable for walking long distances. Another also calls them "great walking shoes" because they have "just the right amount of cushion." She walks her dogs about three miles per day, and "these have been great so far." Plus, there was just about no break-in time, and they don't bother the bunion on her right foot. "It doesn't rub too much on the side and cause pain and discomfort," she adds. And one more describes it as having "a very comfortable fit, extra padding in the heel, and good arch support." She wore them during a seven-day tour of Ireland, walking "an average of six miles per day," and she never took them off or needed a break. She "will definitely buy these shoes again."
Best narrow women's walking shoes
One customer with "stupid narrow" feet says, "I'm usually stuck ordering shoes that are either too small so my heel can fit, but then my toes are pinched, or I buy a shoe that fits my toes, but my heels pop out when I walk." But New Balance is the first brand she's found that offers properly narrow shoes. "I'm seriously considering buying several pairs as 'insurance' in case they ever stop selling them in the future," she adds. Another bought a pair of these shoes for her and her daughter years ago because "It's very difficult to find a shoe size in narrow for women anymore, especially in sports shoes." She laments how many other brands discontinued their narrow styles, but New Balance apparently saved the day. But even if you don't have a specifically narrow size, reviewers say these shoes are a great buy. One more customer bought them for a trip to Japan and writes, "These give great support, especially when I walked around Disney Japan for about 12 hours.They offer an ample toe box and great support for someone like me who has had foot surgery and both knees replaced. And the laces stay tied!"
Best wide women's walking shoe
Over 15 percent of five star reviewers say these New Balances work well for wide feet because not only do they come in a large size range but they also have a larger toe box. "The wide deep toe box was exactly what I was looking for," writes one reviewer who wears prescription orthotics and needed something that could take the extra padding. She walks "about three miles a day in them as well as play badminton in them," and now she "wouldn't wear anything else" because she loves these so much. Another calls these "one of the most comfortable shoes I have purchased in a long time" because she has "wide feet and these are actually wide." She plans to get a second pair "to have on hand for when these wear out."
Best women's walking shoe with wide toe box
The wide toe box on these Keen walking shoes impressed reviewers who have a tough time finding shoes that fit. "I have a bad neuroma between my middle and fourth toe, and I need a lot of stability, support and cushioning. Also, my foot shape is rather narrow in the heel, yet flat and wide at the toe, so I tend to swell and get sore in the toe box," says one reviewer. But she says her Keen shoes are the first to fit her properly. "They are literally the most comfortable, supportive shoes that I own, they are somewhat cute, and based on what I've heard, Keen shoes last forever." Another customer says she's now "an old lady with bad feet." She's on an exclusive "quest for comfort," not style, and loves these shoes. "These shoes accommodate my orthotics with toe wiggle room to spare. I can walk all day and not have the pain I had before." Not all reviewers are as forgiving with the style, and many choose to wear them only in private because they are, admittedly, a little chunky. But customers with real foot issues seem to be able to look past it. "They're ugly, but they're awesome," says one, adding, "To call them awesome, despite how very unattractive they are, one needs experience in the elements I've dealt with, I suppose, with the wrong shoes. I can wear them all day without thinking about them."
Best women's walking shoe with memory foam
Almost 15 percent of all five-star reviewers call out the memory foam sole in these Skechers sneakers. "It's like walking on those memory foam egg shell gel mattress covers, or stepping on a cloud," says one customer with "no-arch feet." Another customer is a nurse and spends 16 hours a day on her feet. Before buying these walking shoes, she said her feed would "kill" after each shift. "I can't even feel my toes sometimes." Then a co-worker told her to buy these, and she says they are "the best purchase ever," adding, "The memory foam is life! These sneakers have saved my feet and life." She recommends them to anyone who works "long hours on your feet or walks long distances daily."
Best leather women's walking shoe
Aside from the mesh tongue, these Saucony sneakers are all-leather, which was a selling point for many customers, esp