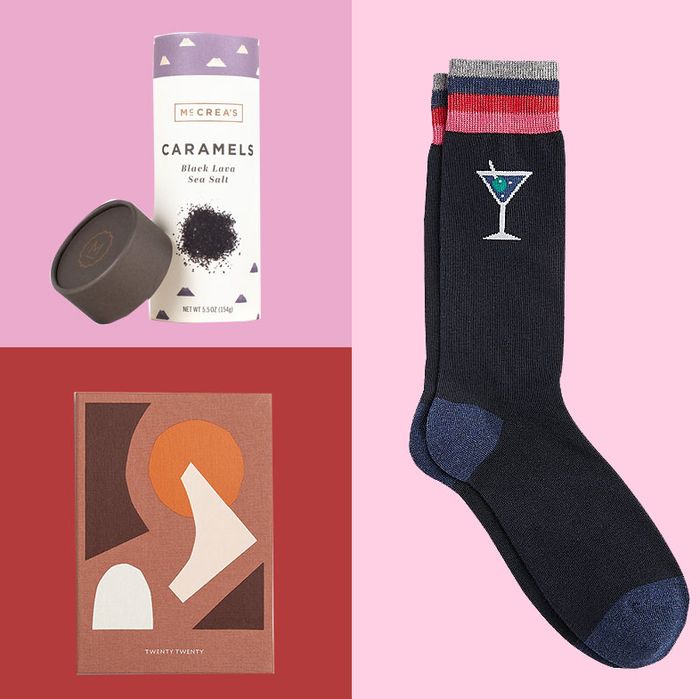 Photo: Courtesy of the vendors
Heavy is the head that wears the crown, especially when you're a Strategist editor during gift-giving season. Not only are we tasked with helping you, our readers, find the perfect gift for everyone on your list, but we also need to cross everyone off our own lists. To kill two birds with one stone, we thought we'd reveal what we're wanting and buying this year, in hopes that it will give you some last-minute ideas. Mom, significant others, friends — please avert your eyes!
Anthony Rotunno, senior editor | What I want
The Memoranda diary is on my list every year, because it is something I use every day. I need to write things down by hand, or I will forget them. This has plenty of room for that while still being trim and compact, so I can carry it pretty much anywhere. It's a week-at-a-glance, with boxes where you can write things for each day, and every week's page sits opposite a regular lined page where you can jot notes or to-do lists. Plus, there's a flap in the back that, with a little finesse, you can slip a checkbook in (for the ten people reading who still write checks).
A few years ago, I bought four mock turtleneck shirts at Muji, and they've become staples in my fall and winter wardrobe. I love throwing them on under crew-neck sweaters, button-down shirts, flannel shirts, and quarter-zip fleeces. They've served me well, but they're starting to wear. So when Scarr Pimentel recommended this Lands' End mock turtleneck for our list of gifts recommended by 130 people with particular, exacting taste, I immediately put it on my list — in (almost) every color.
What I'm giving
Aside from being the mother of my husband, my mother-in-law is also a plant mom. She tends three gardens on her property, including the one in her living room, which, on any given day, is filled with dozens of plants, from 12-foot trees to tiny cuttings. After reading about German company Scheurich's cute little doodads that Strategist UK contributor Coco Kahn says make any plant "self-watering," I bought one to give to her. It seems just the right thing for the woman who gave me my favorite mushroom night-light.
For our wedding this past May, my husband and I worked with a fantastic photographer, Trey Pentecost, who spent no less than 12 (but more like 16) hours documenting the whole day. A few weeks after the main event, he surprised us with 16-by-20–inch prints that featured several rows of film negatives of various shots from the day, creating a sort of chronological photo montage of it all from start to finish. We wanted to get some photos framed for my parents and in-laws as gifts, but Trey took the guesswork out of that with the prints — which are so much better than any one photo — leaving us with just one decision: what frames to use. Six months later, we wound up with these, from Amazon, which are just like the simple black wood frames with white mats that I used to buy at A.I. Friedman on 18th Street before it closed.
Maxine Builder, managing editor | What I want
I've been eyeing this leather carryall from Cuyana ever since I got a new laptop in July. I'd want it monogrammed with my initials, of course, but I've been waffling on the color. I'm starting to think the greige (a.k.a. "stone") would look nice with my space-gray MacBook, and I don't think it'd get as dirty as the blush pink.