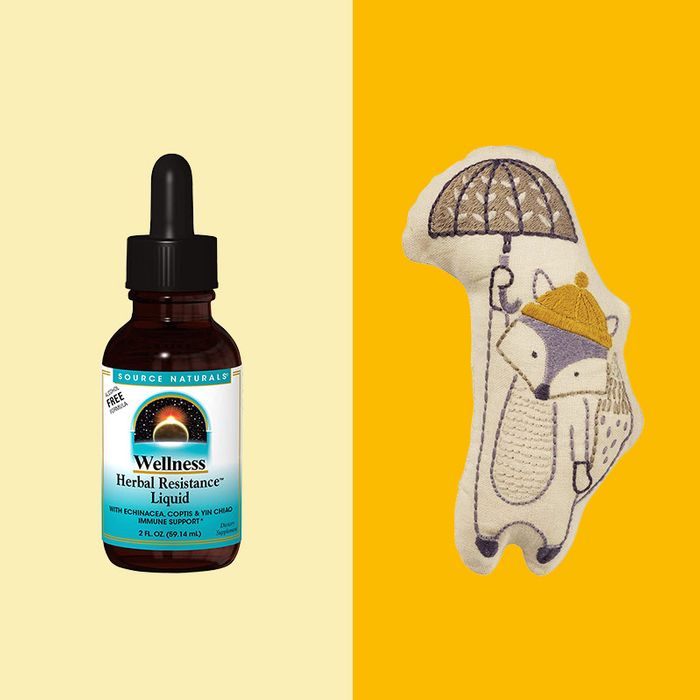 Photo-Illustration: Courtesy of the retailers.
December 25 is around the corner, which means that we're officially into last-minute-gifting territory. But as with most things in 2020, even picking a last-minute gift isn't quite the same as in years past. Due to the pandemic, most people are ordering their gifts online, and many have less money or free time to invest in finding that perfect present for their boss or 9-year-old niece. But a thoughtful gift that appeals to your partner's love of skin care or your co-worker's newfound interest in bread-baking doesn't need to be expensive (or seem cheap). Below, we've curated nearly 40 gift ideas — from a pair of toddler's gardening gloves to an adult coloring book — all of which you can get on Amazon for $10 or less. We've made sure that all of these gifts will arrive on time for Christmas (unless otherwise noted), but since there are many concerns about shipping delays, we'd recommend that you buy right now if you want to put your gift under the tree. (If you don't make the shipping deadline, consider gifting a last-minute but extremely specific gift card.)
For the frazzled co-worker
A cooling eye mask for relieving (screen induced) dry eyes, headaches, and stress.
For the neighbor with a 'COVID victory garden'
Since they mastered growing herbs over the summer, they can try their hand at cold-weather-resistant broccoli this winter.
For the friend without a green thumb
This artificial plant in an eco-friendly paper-pulp pot will add a bit of greenery to their home, no water required.
For the brother whose sourdough starter is still alive
A rattan bowl, liner, and scoring tools for proofing his next loaf.
For the (virtual) workout buddy
Now they can take the Class to the next level with these ankle weights, which we dubbed the "breakout stars of quarantine workouts."
For the teen who (still) wants to be a VSCO girl
A pack of multicolored velvet scrunchies will help her score some Instagram followers.
For the teen who wants to be a TikTok influencer
This TikTok-approved massaging-and-cleansing shampoo brush apparently makes it feels like you're "going to the salon for a blowout." (And maybe they can even make a TikTok about it.)
For the artsy new parents
A hand-embroidered, fox-shaped pillow to display on their child's bed.
Editor's note: This pillow will arrive a couple of days after Christmas, but we think the handmade gift is worth the wait.
For the kids who love slime
A tub of fruity slime will blow their little minds (and keep them busy at least long enough for you to send a couple of emails).
For the grandmother who loves dogs
This dog toy makes your pup work for its food and is a great bet for anyone with a new puppy.
For the nephew who loves tea