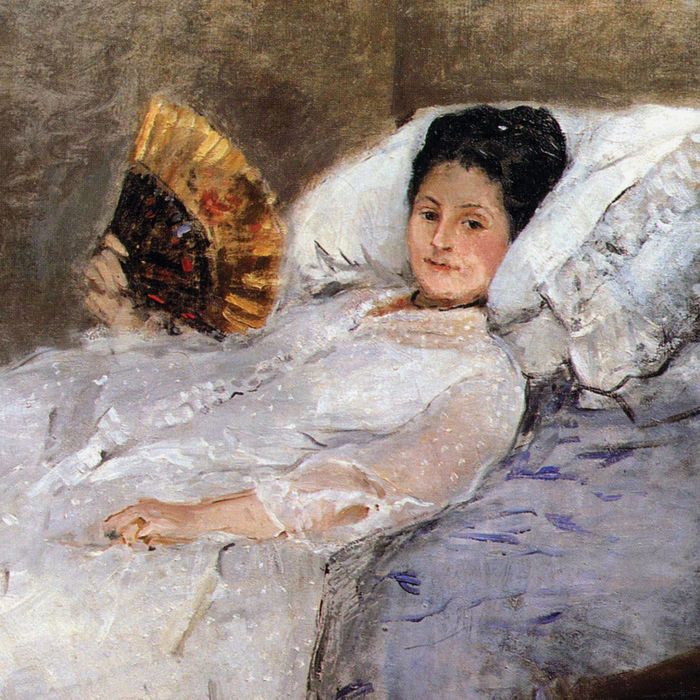 Photo: Buyenlarge/Getty Images
Here at the Strategist, we like to think of ourselves as crazy (in the good way) about the stuff we buy, but as much as we'd like to, we can't try everything. Which is why we have People's Choice, in which we find the best-reviewed products and single out the most convincing ones. (You can learn more about our rating system and how we pick each item here.)
And while we've written about lots of things to help you get a good night's sleep — including the best body pillows, the best bedsheets, and the best mattress toppers — here, we've rounded up the best cooling pillows, as praised by the most enthusiastic reviewers on Amazon.
Best-rated cooling pillow
Over 70 percent of reviewers gave this pillow a five-star rating, with many saying it has helped put an end to their sleepless nights. One shopper, who calls this the "best pillow I have ever owned," writes, "I normally toss and turn all night. I don't think I've moved much since I started using the pillow. It's absolutely wonderful … It's soft but supportive and keeps its shape." Sleepers who run hot found this pillow particularly effective as well, like one who says, "In the three nights I have slept on this pillow, I am very happy to report that has NOT been the case. I even use a pillowcase over the pillow." And those who suffer from headaches also call this pillow a helpful aid. "For years, I have woken up with headaches nearly every day. My neck would feel sore, and eventually that would turn into a debilitating lights-out, complete-silence-only migraine," explains one reviewer. "Since I received my pillow, I haven't once woken up with a sore neck or had a headache." Another shopper, who has tried pillows from Tempur-Pedic and SleepRight, says this one beats out the competitors: "I have neck pain and migraine headaches, and this pillow has provided relief." And one reviewer who has been using it for the past year is still impressed, so much so that "I now take it with me everywhere because I can't stand to sleep on anything else."
Best-rated (less expensive) cooling pillow
Reviewers loved the quality of this pillow, especially with its lower price, even if one admits initial skepticism. But after using the pillow for two and a half weeks, the shopper is still loving it: "It supports my head all night long without flattening, while not being too firm. It's perfect … Also, it doesn't get hot like normal or down pillows, so I never have to flip it over." Another reviewer writes, "I have neck issues and have used the ergonomic memory pillows for years to limit my neck pain. After trying this pillow, I can honestly say I no longer wake up with neck pain. Great pillow for a great price." Shoppers also found that this one stays cool all night. "I didn't wake during the night to shift my pillow or to change sides. I normally sweat on my pillow, and this pillow was completely dry," one explains. "The gel in the foam really does work at cooling." Another writes, "I had bought every pillow on the market over the years, and this one is certainly the most comfortable, most cooling, and most supportive yet."
And now some micro-picks for every type of cooling pillow you might be looking for. 
Best down-feather cooling pillow
Reviewers who prefer down to fibers raved about this cooling pillow. "The Puredown goose-down pillows are so light and fluffy," writes one shopper. And lots of reviewers thought they were a great value for the price. "I've had the same goose-down pillows for probably 30 years, but they're worn out. So I researched new ones and selected these Puredown goose-down pillows. GREAT CHOICE. These pillows are very supportive and comfortable at a cost of about half what I would have paid at a big-box store," one reviewer writes. Another, who recently stayed at a hotel with truly excellent pillows, says, "These pillows are almost exact copies of the ones the hotel used, at a fraction of the price. The support is fantastic, and the pillow sort of forms to how you want it to form."
This pillow even reminded one reviewer of the nice, cool down pillows of his childhood: "Having grown up with feather pillows, I remember the comfort and coolness they provide," he says. "I ordered two of these pillows a couple of years ago and found I was moving them from room to room, when my partner suggested we order two more. It was a no-brainer; no disappointments and all the comfort of childhood."
Best memory foam cooling pillow
Those looking for a supportive memory-foam pillow that still keeps them cool said this one from Live and Sleep did the job. "The memory foam gives you just the right amount of support in all the right places," writes one shopper. "It also stays nice and cool and doesn't get too hot like other memory-foam pillows I've had." Another says, "The pillow stays cool and doesn't get crushed by my large head, which is impressive. Since this pillow keeps its shape, I don't wake up as often to adjust my pillow." And those who compared this pillow to other memory-foam options found this one stood out: "I have tried many different pillows, including multiple different memory-foam pillows, and I must say this one is THE BEST, hands down … The firmness of the pillow is perfect and allows for a very comfortable sleep."
Best shredded-memory-foam cooling pillow
"These pillows are amazing! The shredded memory foam feels amazing compared to your standard memory-foam pillow. It's supportive but also has the perfect amount of give," writes one reviewer. Others also enjoyed the comfortable support of the stuffing. "This shredded-memory-foam technique is amazing; it's soft enough for comfort, firm enough for support, and it always takes it shape back," one reviewer explains. And lots of shoppers spoke about the cooling properties. "These pillows are the greatest. Sleep better, sleep cool and comfortable," writes one. "I bought two for my wife and I, and we instantly loved them. Since then, have bought three more for other family members. They all love them too. Reduces snoring and has helped reduce the frequency of migraines with my son." Another says, "I ordered six, love them. Open them up and BOOM, the best cooling and no neck crooks since I bought them."
Best (less-expensive) shredded-memory-foam cooling pillow
"Don't let the price scare you," writes one satisfied shopper. "The Sweetnight pillow's quality surpasses even Sealy and Serta pillows. Its soft but firm therapeutic design supports the alignment of my neck and spine … I wake up refreshed. It keeps my head cool and at ease for a good night's sleep." Another reviewer says, "This is a fantastic product. The price point is great, and the product is better than pillows triple its price." One shopper who claims to have tested 50 different pillows before finding this one professes to "love" this pillow because "it's soft but firm, and so cool and comfortable." Another says, "Best pillow ever. Trust me. I find it very comfortable because it's soft but also very firm. Because this pillow has pieces of memory foam instead of a solid piece, it does not condense, and it is airy, providing air flow, keeping it cool."
Best adjustable cooling pillow
Reviewers loved that this pillow allows them to add and remove the shredded-memory-foam filling to get just the right amount of support. "Finally, someone has found a solution for people like me," writes one shopper. "Because the amount of fill is adjustable in all of the Coop pillows, this pillow is what you make it … super-lofty, medium loft, or relatively flat … YOU decide." Another says, "This pillow is remarkable. It's soft, comfortable, and adjustable. Since I sleep on my side, I removed about one-quarter of the stuffing, and this made the pillow the perfect height for me. I am sleeping better now." And no matter how fluffy or hard you decide to make this pillow, it will still keep you cool, according to satisfied shoppers. "It works. I've been using this for weeks and haven't woken up covered in sweat once. It feels much cooler to the touch than my other pillow, and so far it's been fantastic," writes one. Another says, "When you first lay your head down on it, there's a cool sensation that's so pleasant … and the pillow stays cool and comfortable throughout the night."