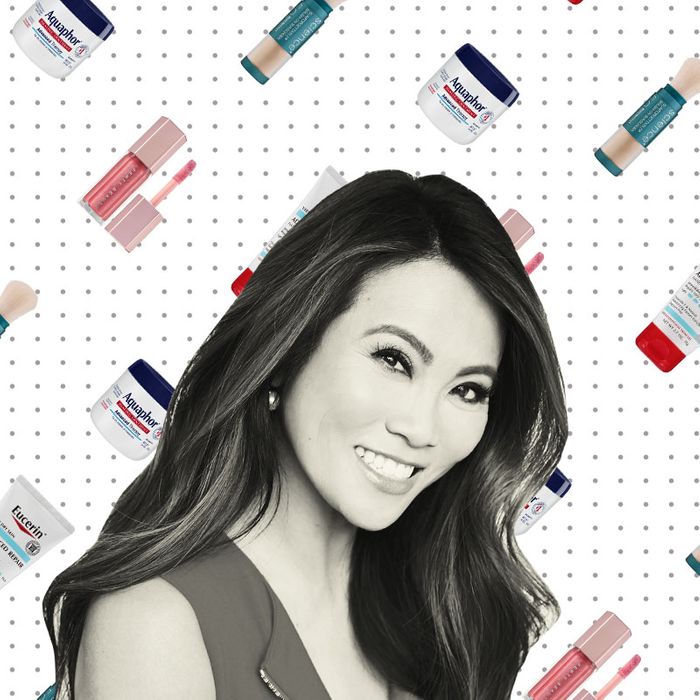 Photo: Theo and Juliet Photography
If you're like us, you've probably wondered what famous people add to their carts. Not the JAR brooch and Louis XV chair, but the hand sanitizer and the electric toothbrush. In a special beauty edition of this feature, we've asked Sandra Lee, M.D. — star of TLC's Dr. Pimple Popper and author of Put Your Best Face Forward — which products she can't live without.
I always have this on me. It's inexpensive and does the job. A lot of hand lotions out there are supposed to be very moisturizing but contain fragrances which actually will dry out the skin. This one is completely fragrance-free.
We all know sun protection is extremely important and keeping our skin protected is a huge part of a good beauty and skin-care routine, so don't forget how clothing can protect you, too. These visors are great for anytime you're outside, poolside, etc. They might look a little crazy but OWN IT and be proud you're protecting your skin and will look years younger than your counterparts.
SPF is the most important thing you can do for your skin and this powdered sunscreen makes it so easy to put on AND reapply throughout the day. It's a sunscreen and a touch-up powder. [Editor's note: Beauty writer Rio Viera-Newton has written about this before.]