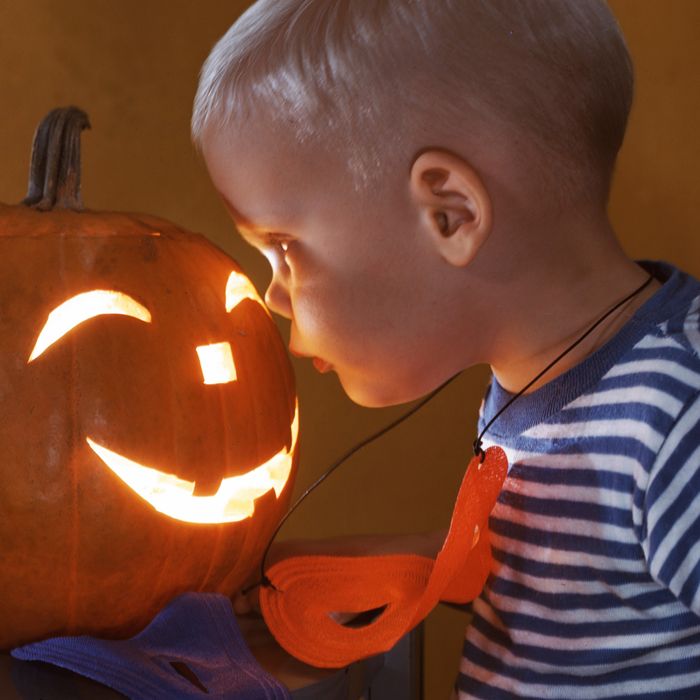 Photo: Camerique/Getty Images
Now that it's October and Halloween season is upon us, it's about time to start thinking about your plan for the 31st. To get you in gear for the holiday, we've put all our Halloween coverage in one place, from the decorations you need to transform your abode into that perfectly spooky haunted house to the baby costumes that your 6-month-old won't squirm in. Stay tuned as we continue to update this page throughout the month.
If you're looking for an easy and topical costume for Halloween this year, Strategist writer Liza Corsillo suggests that all you actually need to dress like one of the Roy kids is a sharp topcoat and well-stuffed envelope. But if you haven't been keeping up with Succession, Liza also offers some suggestions for other pop-culture costumes (that you can buy on Amazon).
Although this costume gets mixed reviews from cats themselves — some "strut around" in it, whereas others, specifically smaller cats, despise the fit — over 200 owners agree that it is "cute as heck." One hyperenthusiastic reviewer, who describes this costume as life-changing, even claims that the nautical getup has duped people into believing that their cat is a sailor: "The sailor outfit is so realistic that he's got offered jobs to run large shipping lines." For a less-nautical cat costume, we found other well-reviewed superhero and pirate-themed costumes for cats.
Among the many well-reviewed costumes for women on Amazon, this vinyl catsuit was the go-to pick for thousands of women, the basis for their Catwoman or jewelry-thief costumes. Although it is "skintight," reviewers of a variety of body types deem it to be comfortable for a wide range of motion, and flattering. "This is the best jumpsuit you can buy for a thick girl like myself with a small waist," writes one reviewer. "I won best dressed in a costume contest and got lots of compliments."
For Halloween, hundreds of satisfied dog owners found dinosaur- and skeleton-themed costumes for their dogs, but this lion costume is the greatest crowd-pleaser. Several reviewers note that "people just go nuts" over this costume, including one customer who writes that "people across the street came over to check my dog out. Golden-retriever owners praise this costume's "perfect" coloring, but owners of a few different breeds all agree that this mane and tail were "worth every penny."
These Halloween costumes for kids on Amazon, which run the gamut from magicians to bats, are a hit with parents and kids alike, but this construction-worker costume, complete with a hard hat, yellow glasses, and plastic saw and hammer, gets the highest praise of all. Thousands of reviewers rave about its durability and realistic details. Plus, lots of kids continue to wear the costume after Halloween: "My almost 4-year-old son loves this so much. He's been taking construction service calls, telling every 'caller' he'll be there in a jiffy."
If a bright-pink space suit sized for a 6-month-old baby doesn't scream "authentic" NASA space suit to you, then you haven't seen this Aeromax costume for babies. "This was probably the closest to an actual astronaut outfit that I could find, and the patches were stitched on, making it look more authentic," writes one of many five-star reviewers who praise this suit for its realistic detailing and versatile fabric. Other satisfied customers chose a different Halloween costume for their baby, including a (less expensive) Pooh-bear bodysuit, or a fuzzy-baby-monster outfit.
Whether you're a couple who composts or just a couple of oenophiles, Strategist junior writer Jenna Milliner-Waddell compiled a list of costumes for every pair that you can easily buy on Amazon. She thought this one was probably the best choice for a vegan couple, or it could double as an unironic pick for a couple of breakfast lovers.
We found the top 13 Halloween party games, including this ghoulish board game, which was recommended by almost every expert we spoke to. "It's full of some of the most beautiful, creepy, and sinister art you've ever seen," said board-game-blog editor Dr. Michael James Heron. Plus, its creepy premise is perfect for Halloween: In groups from two to seven people, players must rid a haunted mansion of its undead residents and solve the mystery of the ghost's murder.
We spoke with five haunted-house experts in order to find the best Halloween decorations for transforming your home into a haunted house, and all of them recommended shopping at Home Depot. In addition to the cobwebs, creepy lighting, and fog machines, Kris Golojuch, the founder of a haunted-house-design consultation firm, suggests that the best deal is this professional-quality skeleton: "It's very lightweight and it accepts paint, it's easy to age, add things to it. You can dress them up, and it doesn't take a whole lot to stand them up if you use some rebar."
If you want to find Halloween decorations at party-supply warehouse prices with a less kitschy feel, these cheap but expensive-looking options from Amazon will do the trick. Whether you're going all-out on a spooky haunted house or just want to stick with an orange-and-black motif, there are a bunch of online options below $20 — including this faux spider-web set, which is enough creepy webbing to drape over your doorway, porch, or windows.