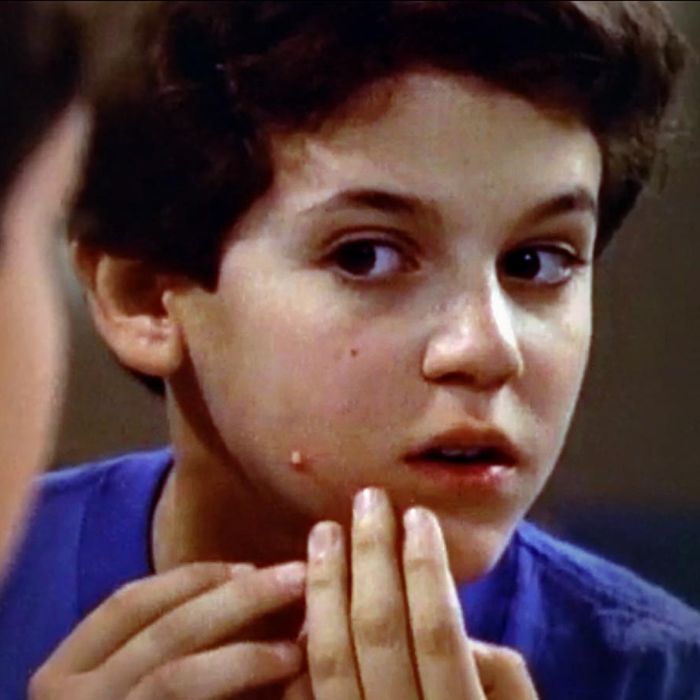 Catch it fast enough, and a pimple will never form.
Photo: ABC
Like most people, I break out when I'm stressed, PMS-ing, or too tired to wash my face after a night out. It's something I've experienced since puberty, which is about as long as I've been in search of an effective solution.
Everything I've ever tried to hide or tame my pimples has fallen short of my expectations. Concealer made my pimples more noticeable, and acne-fighting serums would dehydrate my skin, kicking my body's sebum production into overdrive and giving me more pimples. And though drying lotions did minimize my blemishes, many formulas have an obvious pink tint, meaning I would only use them before bed.
But my acne-fighting luck changed when I became an intern for beauty company Indie Lee six years ago. I discovered the brand's Banish Stick, and not only have I been using it ever since, but I now refuse to use anything else.
The Banish Stick uses two key ingredients, glycolic acid and salicylic acid, to exfoliate dead skin and reduce redness and inflammation, respectively. When you see a pimple — or feel one coming, as it's designed to work even more effectively before the pimple emerges — dab the stick's wand onto your problem area. It's a clear solution, so you can apply it before a job interview, date, or night out. And while it's not cheap, it's a spot treatment, so it lasts forever.
Of course, your mileage may vary, but I can't tell you how many times I've used the Banish Stick before leaving my apartment in the morning and noticed that the pimple was significantly smaller (or completely gone) by lunchtime. I don't just like the Banish Stick; I hoard it. I have three tubes in my apartment and at least one in my purse at all times. Whenever a conversation turns to skin care, I whip it out of my bag and go off on a five-minute tangent about how it's the miracle product.
It's not just me, though. When my boyfriend and I started dating, I lent him my Banish Stick. Now, whenever he feels a pimple forming, he asks, "Do you have that magic pimple thing?"
Indie Lee Banish Stick
The runaway hit from Rio Viera-Newton's story about her multistep beauty routine, these ultraaffordable pimple patches absorb all of the sebum from a broken pimple, leaving just the faintest dot: "Cosrx Pimple Patches are the Holy Grail. Drop everything and buy them. Not even going to explain, will just say if you pop or pick a zit, put this on immediately afterward, go to bed, and in the morning you'll see what I'm talking about and thank me."
If you're looking for a gentle acne-fighting face wash, Leah Bhabha recommends the Ursa Major Fantastic Face Wash, which completely changed her skin: "While the aloe and rice seed soothe my skin, it's the sugarcane that's the real clincher. Sugarcane naturally contains alpha hydroxy acids, which not only fight blemishes but lighten dark spots and lessen scarring. In combination with my nightly use of retinol — a godsend — my skin is now finally under control."
Photo: Sebastian Kopp/EyeEm/Getty Images