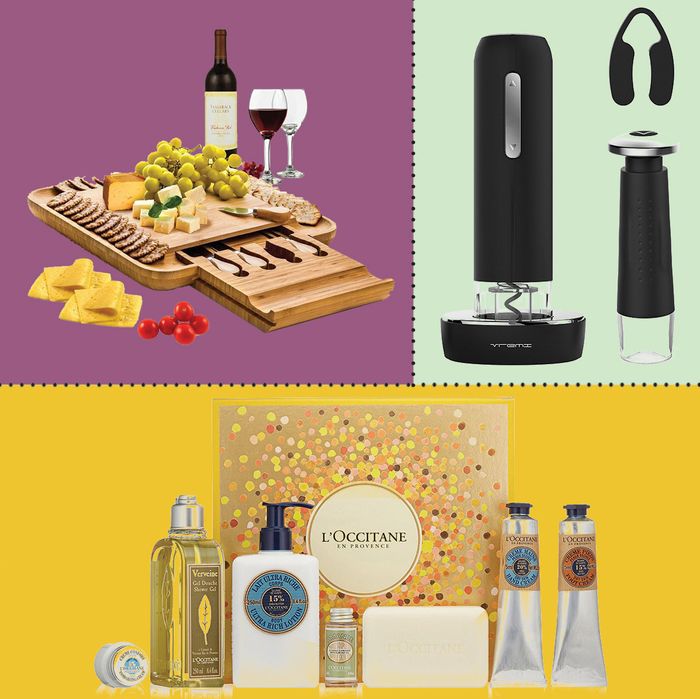 We set out to curate so many distinct, varied gift guides each year simply because gift-shopping is so specific to another person's taste. Sure, when you're down to the wire, you might consider just buying a gift card for that "impossible to shop for" person, but here are some gift sets we found on Amazon that might help to fill in the gaps: from a bounty of junk food to satisfy a college student to a best-selling baby gift set for new moms.
An embarrassment of junk-food riches for someone surviving on Easy Mac and ramen.
It includes their best-selling hand creams and some luxurious body oils and lotions that will make you smell like a rich person.
Don't miss the hidden pullout drawer that contains all the cheese knives and spreading tools.
They're not the Lush brand, or one of those unicorn bath bombs, but when they're packaged like little Ladurée macarons, your giftee probably won't even mind.
Sure, you'll find many nutty gift baskets on Amazon, but this one's exceptionally well-reviewed if you're scrambling for last-minute gifts or just looking for a varied sampler plate to leave out for guests.
Moms love Mustela's sweet-smelling baby products (one told us recently that they are "the best-smelling baby products in the world"; writer Hillary Kelly is another big fan), so this starter pack of baby essentials is certain to be a hit.