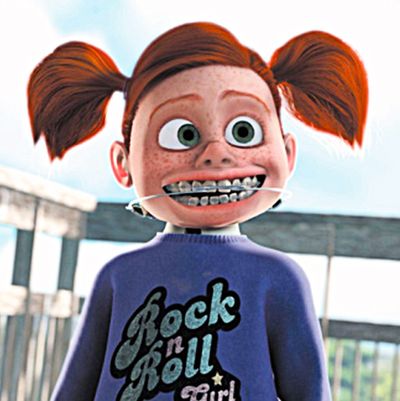 If you regularly wear your retainer, first of all, we commend you, and second, you know the importance of keeping it clean. Whether it's the plastic-and-metal one you received after getting your braces off or a more modern-looking Invisalign tray, retainer cleanliness is crucial to mouth health. To help you do this right, we spoke with orthodontists and dentists about the 14 best products and tools for keeping your retainers and aligners fresh and bacteria-free.
Best cleaning solutions for retainers
Several experts we spoke with recommend Retainer Brite, which comes in dissolvable tablets. Dr. Mitch Zientz of Wellspring Dental in Carroll Gardens, Brooklyn, says, "We most commonly recommend Retainer Brite for daily use. It is an effervescent product made by a leading dental manufacturer that is inexpensive and safe on the material over time. Soak for a few minutes and then remove any debris with a brush and rinse." Dr. Cristina Texeira, who is an associate professor in the Department of Orthodontics at NYU's College of Dentistry, also recommends Retainer Brite because it won't stain your retainer or aligner in the way that soaking it in any old mouthwash might. "Solutions like Listerine slowly leave a dull foggy look on the aligners or retainers," she warns. Dr. Rebecca Block, who is a clinical assistant professor of dental medicine at Touro College, is also a fan of Retainer Brite and notes that it's easy for patients to buy. "While brushing your teeth and getting dressed, it is a good time to have your retainers sitting in a cup of water with a retainer cleaning tablet to help your retainers stay fresh and clean," says Dr. Block.
There are plenty of great over-the-counter retainer cleaning solutions out there. Dr. Yelizar notes, "There are many other aligner cleaning agents sprouting up in the marketplace like Sterialigner, which was developed by an orthodontist, or Ever Smile White Foam, which claim to have bactericidal effects to keep your aligners clean and bacteria-free."
Best soaking cleaner for aligners
Invisalign Crystals also came up on many of our experts' lists. Dr. Isaak Yelizar of Diamond Braces notes that while the need to clean Invisalign aligners became less urgent after the company approved prescription aligners to be changed every seven days (rather than 14), "for those people who intake a lot of staining foods and liquids, like curry chicken or coffee and wine, I usually recommend using Invisalign Crystals."
Best natural cleaners for retainers
For a more natural alternative, Dr. Zientz recommends OAP Cleaner, which comes as a gel or a foam. "It is sulfate-free and is equally as effective at cleaning and sanitizing retainers or appliances," he says. All you have to do is apply the gel or foam, scrub the retainer, and rinse. "No soaking needed," says Dr. Zientz. He notes too that it's great for people with allergies.
Best tools for scrubbing retainers and aligners
The experts agree that in addition to soaking your retainer, it's important to brush. In fact, brushing your retainer may be the most practical (and easy-to-remember) way to clean. Dr. Golda A. Erdfarb, associate professor of dentistry at Touro College of Dental Medicine, says, "I tell my patients, who are generally adolescents, 'You will wear this retainer all the time. When you wake up in the morning and brush your teeth, you must brush your retainer with your toothbrush and toothpaste as well. In school, after you eat, take it out, rinse out your mouth, rinse off your retainer, and put it back in. At night when brushing your teeth, brush your retainer with your toothbrush and toothpaste.' The important thing with adolescents is to set realistic expectations. If care instructions are too complicated or inconvenient, the patient will not comply." Dr. Erdfarb recommends a toothbrush with a soft brush.
And if electric is more your style, Dr. Zientz is in full support. "Electric toothbrushes all the way!" he says. "They really make a big impact cleaning everything." The Oral B Pro 1,000 is an affordable (and highly rated) choice.
In order to brush, you'll need toothpaste — and when it comes to choosing one, the experts agree: It must have fluoride. You've probably heard your dentist praise fluoride before, but Dr. Erdfarb broke it down for us: "Fluoride not only strengthens teeth but also remineralizes teeth," she says. "Teens do not want to take the time to brush and maintain their oral hygiene, therefore, when they remove their braces, there can be multiple areas of demineralization that if caught early can be reversed. This reversal is all due to the power of fluoride." Dr. Zientz drives the point home: "Fluoride is safe. Fluoride is your friend," he says.
Best DIY products for cleaning retainers and aligners
According to Dr. Whitney R. Mostafiz, scrubbing with baking soda and water is a "great mechanical option" to clean your retainer. She says, "I've never measured specifically, but I would say one cup of water to one teaspoon of baking soda. Decrease the amount of water though if creating a paste consistency."
Several of our experts shared one recommendation that we found surprising: soap and water. "Soap is still a great disinfectant," says Dr. Texeira. "Just any antibacterial soap and a toothbrush will do it." Dr. Zientz says, "Antibacterial soap and water is a safe, easy, and cost effective way to keep your clear appliances clean. Just be sure to rinse well." He warns against using excessively hot water, as it "may distort or damage any appliances." As for specific soaps, Dr. Texeira and Dr. Zientz recommend antibacterial soap. Dr. Zientz says, "Liquid antibacterial is going to be the easiest. Something like Dawn that is very innocuous would likely be the kindest and most effective."
Dr. Yelizar says that if you want to try another DIY method for cleaning aligners, you can "even soak the aligners in 10-ml. of hydrogen peroxide in a half-cup of water" followed by the "aligner toothbrush" to brush it off with a pea-size amount of soap.
Best denture cleaners for retainers and aligners
Sure, you probably don't want to think about dentures just yet, but don't be scared away from cleaning solutions with dentures in the name. Two of Dr. Mostafiz's picks for retainer cleaners that you can order online are just that: Efferdent Denture Cleaner and Polident Antibacterial Denture Cleanser.
The Strategist is designed to surface the most useful, expert recommendations for things to buy across the vast e-commerce landscape. Some of our latest conquests include the best acne treatments, rolling luggage, pillows for side sleepers, natural anxiety remedies, and bath towels. We update links when possible, but note that deals can expire and all prices are subject to change.